Rajan Anandan, Google India MD, speech at IIM Ahmedabad(Video)
November 26, 2011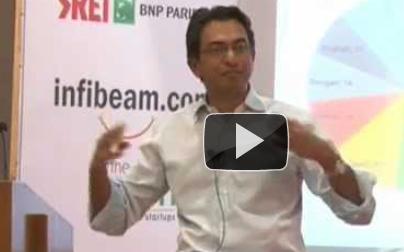 Ahmedabad, 26 November, 2011
In this video, Google India Managing Director Rajan Anandan addresses the students of IIM Ahmedabad(IIMA) and other local management institutes at RJMCI auditorium of IIMA campus in Ahmedabad, Gujarat on first day of Confluence 2011 on 25 November, 2011. Rajan Anandan in his speech talks about next trends in the area of technology in India. He enthusiastically covers recent and next trends in internet and mobile technology related area in his speech with figures and projections.

About Rajan Anandan
Rajan Anandan is the Managing Director of Google in India. In this role Rajan is the Vice President responsible for Sales and Operations in India. He joined Google in February 2011. His career includes global leadership roles at Microsoft, Dell and McKinsey & Company.
Prior to Google, Rajan was the Managing Director of Microsoft India, responsible for all aspects of Microsoft's software, OEM and services business in India. Under his leadership, Microsoft India was recognized as the Number 1 subsidiary among the emerging markets worldwide (China, Russia, Brazil, Mexico, Turkey, South Africa and India).
Before joining Microsoft, Rajan was the Vice President and Country General Manager of Dell in India where he grew the Dell business from $250 million to over $800 million and also held several leadership roles including being the Executive Assistant to Chairman Michael Dell. Before Dell, Rajan was a Partner with McKinsey & Company in Chicago. He holds an M.Sc. from Stanford and a B.Sc. from MIT.