Synonym of Gujarati film comedy Ramesh Mehta passes away
May 11, 2012
By our correspondent, Rajkot, 11 May 2012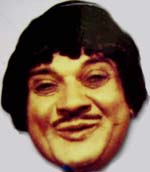 Ramesh Mehta, a veteran actor who had become synonym of Gujarati film comedy, passed away today morning at 8.00 am in Rajkot after long illness. He was 79.
Born in Navagam village of Saurashtra, Ramesh Mehta was son of Girdharlal Bhimji Mehta. Rameshbhai's father started a property business in Rajkot. In one of the houses owned by his father in Rajkot, child Ramesh Mehta would tie dhoti and would call the children to play drama.
Ramesh Mehta started his career with Bharat Bhushan theater where he worked for six months. Later he worked in Public Works Department(PWD) in Rajkot for Rs 65 a month salary. He worked on Vanthali site of PWD and also tried to do dairy business. In 1949 he married with Vijayaben. He was father of two sons and two daughters.
INT's Mansukhbhai Joshi spotted an artist in Mehta and brought him to Mumbai where thanks to a scholarship of Delhi Natya Sangh, Ramesh Mehta got admission in KC college for one-year training in drama. Here he learned the skills of make-up, stage craft, acting, direction, lighting, speech art and more.
When Ramesh Mehta moved to Mumbai to get education in drama, his relatives in Rajkot opposed. This was because, there was no income in studying drama and Rameshbhai had responsibility to take care of his wife and four children.
After KC college, Ramesh Mehta started writing dramas. One of the earliest dramas he penned down was 'Sudi vachche sopari'. Through his this drama, Arvind Pandya, an actor came into contact with Ramesh Mehta. Later Arvindbhai got a film 'Hast melap', produced by Jasubhai Trivedi. When the film was already on floor, writer of the film was hospitalized due to some illness. In such circumstanced Arvind Pandya suggested Ramesh Mehta's name to complete the job. Rameshbhai penned down four-five scenes. Rameshbhai received Rs 250 for this job.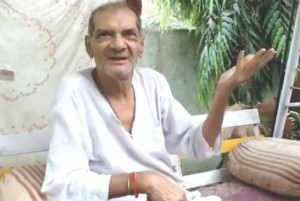 After this film earned success, Rameshbhai was contacted for more writing jobs. In the course of writing the screen plays, eventually at some point of time he started adding a light comedy character in his scripts and with consent of film producer, he started playing such roles. Thus a comedian Ramesh Mehta took birth on the screen.
Shri Mehta's film journey later on was colorful. He played numerous different comedy roles in his career. There was a time in Gujarati film industry when without Ramesh Mehta, one would not make a film.
Ramesh Mehta's 'ohohohoho' dialogue was even popular in the young generation, more inclined to bollywood and hollywood.
For last few months, Shri Mehta was limited to bed at his residence in Rajkot. Those who know him personally say Ramesh Mehta was not just a comedian but a philosopher.