Bhagwati Kumar Sharma, Ankit Trivedi receive Harindra Dave award
October 02, 2012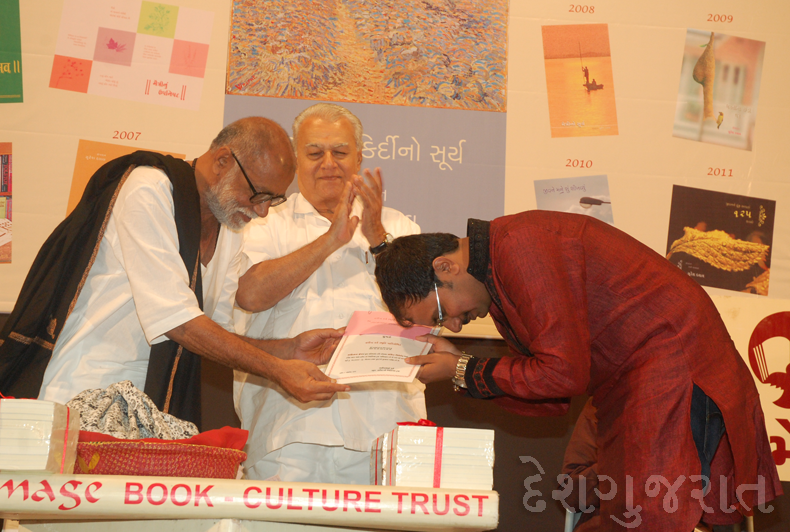 Mumbai, 2 October 2012
Gujarati poet Ankit Trivedi and veteran journalist Bhagwati Kumar Sharma received prestigious Harindra Dave Memorial Award of year 2011 in Mumbai's Bhaidas auditorium on Monday.
While Bhagvati Kumar Sharma received the award for journalism, Ankit was awarded for his contribution to Gujarati literature.
The awards were presented by Shri Morari Bapu. Shri Shahbuddin Rathod spoke on the topic of 'my career' on this occasion.
The event was organized by Image publication.
A book on compilation of articles written by various well known people on the subject of their career was launched on this occasion. This book was compiled by late Shri Suresh Dalal who passed away recently.