Irfan Pathan meets Narendra Modi to invite him for Yusuf Pathan's wedding
March 15, 2013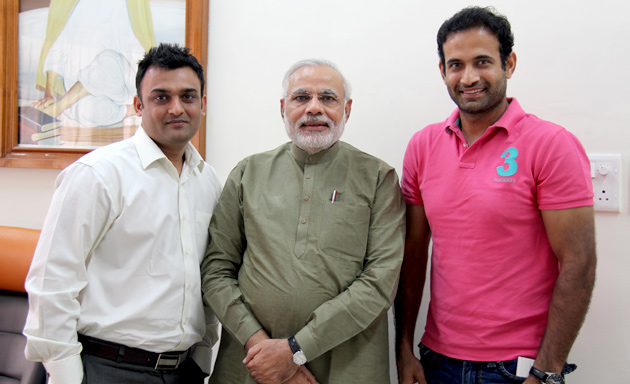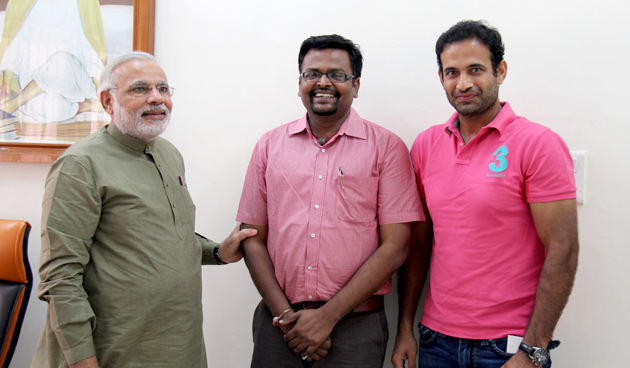 Gandhinagar, 15 March 2013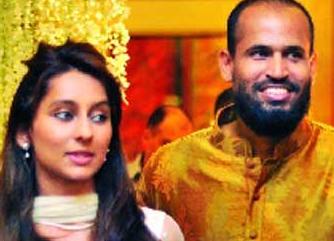 Vadodara based cricketer Irfan Pathan today met Gujarat Chief Minister Shri Narendra Modi at later's office in assembly complex in Gandhinagar.
Irfan is known Modi supporter like most of the educated upper/middle class Muslims in Gujarat.Irfan has attended Modi's Sadbhavana fast and other programmes openly.
However reason for his today's visit to Mr. Modi was personal. He was here to give his brother Yusuf Pathan's wedding invitation.
Yusuf got engaged to Mumbai-based physiotherapist Afreen on March 24 last year at their farmhouse in Nadiad. Afreen practices physiotherapy in Vadodara. The wedding according to sources is on March 27 in Mumbai. On the evening of March 24, there is dawat at Yusuf's residence for family members and very close relatives. On March 26, the baraat will leave for Mumbai, where the wedding is set to take place the next day.