A list of how Congress leaders define Narendra Modi
April 06, 2013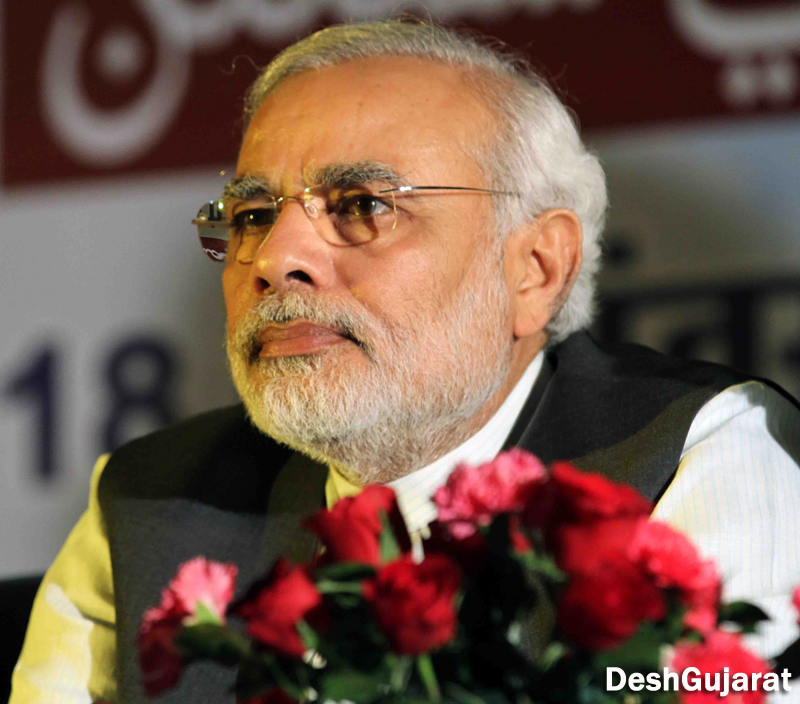 Compiled by DeshGujarat, Ahmedabad, 2 April 2013(UPDATED ON 6 October 2014)
So the latest adjective used for Mr. Modi is Yamraj. Congress spokesperson in Delhi Mr. Alvi used this word to describe Mr. Modi yesterday in Delhi. Here is a quick look on a series of offending adjectives used for Mr. Modi by Congress and others. Have they been successful to stop his rise using such language? Not so far.

Maut Ka Saudagar: Congress Chief Sonia Gandhi told Modi a Maut Ka Saudagar in her 2007 Gujarat election campaign speech. Modi picked up this line and started reacting to it in every single campaign rally. Congress lost the elections very poorly. Watch video

Snake, Scorpion, dirty man: Senior Congress leader and Rajya Sabha MP Manishankar Aiyar in March 2013, in reaction to Modi's speech in Delhi said that Modi is a snake, scorpian, a dirty man. Read
Ravan:Digvijay Singh was on Ahmedabad visit to see his hospitalized son-in-law who was MLA then just before the Gujarat election season last year. In a brief talk to a TV channel camera, he described Modi as Ravan. Digvijay saw Ravan in Modi in connection with Modi's 3D holographic presence in various rallies at one time. Read
Gandi Nali ka kida: Gujarat Congress's then prabhari BK Hariprasad described Modi as 'Gandi Nali ka kida' in perhaps 2009. Read
Lahu purush, Paani purush, Asatya ka saudagar: These all were the words to describe Modi used by senior Congresss leader and MP Manishankar Aiyar in election rally in November 2012 in Gujarat. Read

Ghanchi: Congress MP from Surendranagar Soma Ganda Patel made casteist remark on Modi during an election rally in November 2012. Modi is Ganchi by caste which is part of Other Backward Class (OBC). Read
Monkey, victim of rabies: Gujarat Congress President Arjun Modhwadia compared Narendra Modi with monkey in his election rally speech in October 2012. Modhwadia also said that Modi is infected with rabies. Later Election Commission of India reprimanded Modhwadia for his objectionable remarks.Read
Mouse: During the 2012 Gujarat election campaign, Congress Rajya Sabha MP Hussain Dalwai, speaking at a rally in Palanpur in North Gujarat, said "Modi is just a mouse before Sardar Vallabhbhai Patel". So Modi was compared to mouse.

Dawood Ibrahim: In March 2012 then Congress spokesperson Manish Tiwari compared Modi with Dawood Ibrahim. Read
Failed husband:Gujarat Congress President Arjun Modhwadia in his election campaign speech in November 2012 started speaking about Modi's personal life in election rallies. He raised questions on Modi's marriage life in bad taste. Election Commission of India sent him a notice and reprimanded later. Read
Badtamiz, Nalayak, who is his father? Mother?: In 2009 Lok Sabha campaign rally, Congress leader Rizwan Usmani described Modi as Badtamiz, Nalayak and asked who is Modi's father? Who is his mother? Read
Hitler and Pol Pot
Congress Rajya Sabha MP from Goa Shantaram Naik on 7 June, 2013 compared Narendra Modi with Pol Pot and Hitler.
A Virus
On same day 7 June, 2013 Congress party leader Renuka Chaudhary described Narendra Modi as a Virus called 'NaMo-nitis' which is like pneumonia.
Monkey
On 8 June, 2013 Union Minister for External Affairs Salman Khurshid today compared Modi with monkey. He said Modi pulls crowds as people come to watch a monkey perform.
Dictator
On 9 June, Meem Afzal of Congress party said:Narendra Modi was a dictator, is a dictator and will remain a dictator.
Bhasmasur
On 13 June, 2013 Union cabinet minister and senior Congress leader Jairam Ramesh said Modi is Bhasmasur.
Mad dog
Union Minister Beni Prasad Verma on 14 July 2013 called Narendra Modi a mad dog.
Khalnayak(villain)
Gujarat Chief Minister in his 15th August speech at Bhuj attacked the centre over bhai bhatijavad, new serial on mama, bhanja, saas, bahu and damad. When India News correspondent asked union Foreign minister Salman Khurshid to react to this, Khurshid in his reply compared Modi with Khalnayak.
Frog
On 16 August 2013, Union External Affairs Minister compared Narendra Modi with frog.
Gangu Teli
Union Minister Ghulam Nabi Azad on 17 August told Narendra Modi a 'Gangu Teli.' Azad's this remark was casteist one, as Modi belongs to Ghanchi community. Nevertheless, not the first casteist attack on Mr. Modi. Read the list above. Congress MP Soma Ganda Patel had described Modi as Ghanchi in public speech last year.
Man-eater
Union Cabinet Minister and Congress leader Beni Prasad Verma on 11 January 2014 in Uttar Pradesh called Narendra Modi a man eater(aadamkhor).
Mentally retarded
Gujarat Congress president Shri Arjun Modhwadia on 2nd February 2014 described Narendra Modi as mentally retarded person. Watch video.
Impotent
Union Minister Salman Khurshid on 26 February 2014 called Narendra Modi 'impotent.'
Aurangzeb
On 29 March 2014, Gujarat Congress president Arjun Modhwadia compared Narendra Modi with cruel Islamic ruler of Mughal period Aurangzeb.
Dictator
Congress partner National Conference leader Farooq Abdullah called Narendra Modi a dictator on 25 March 2014.
Slaughterer
Veteran Kerala CPI(M) leader VS Achuthanandan on 25 March 2014 Narendra Modi a "slaughterer" on 25 March 2014.
http://www.ndtv.com/elections/article/election-2014/vs-achuthanandan-calls-narendra-modi-slaughterer-slams-bjp-s-obsession-for-him-500008
Mad
Congress partner NCP leader Sharad Pawar called Narendra Modi 'Paagal' or a mad person on 31st March 2014.
Barbarian
Congress partner Bahujan Samaj Party candidate from Muradabad Haji Yakum Qureshi called Narendra Modi a 'darindaa' or barbarian.
Goon
Congress leader Beni Prasad Vertma called Narendra Modi a RSS goon and Rajnath Singh his slave on 2nd April, 2014.

Puppy's elder brother
Congress partner Samajwadi Party leader Azam Khan on 2 April 2014 called Narendra Modi 'puppy's elder brother'.
Goat
Congress partner and union Civil Aviation minister Ajit Singh in a rally in Uttar Pradesh called Modi a Bakraa( goat ) on 20 April 2014. Watch here.
Bleeder
Congress leader Shashi Tharoor called Narendra Modi 'Bleeder' on 21 April 2014. Click here
Animal
Congress leader Beni Prasad Verma called Narendra Modi 'Animal' that has to be controlled using hunter. Click here.

Afzal Khan
Narendra Modi and his men are like Afzal Khan's army, said Uddhav Thackeray on October 6 in 2014(we earlier never expected Uddhav on this page)!