Shahid Abdul Hamid's widow Rasoolan Bibi meets Narendra Modi
October 09, 2013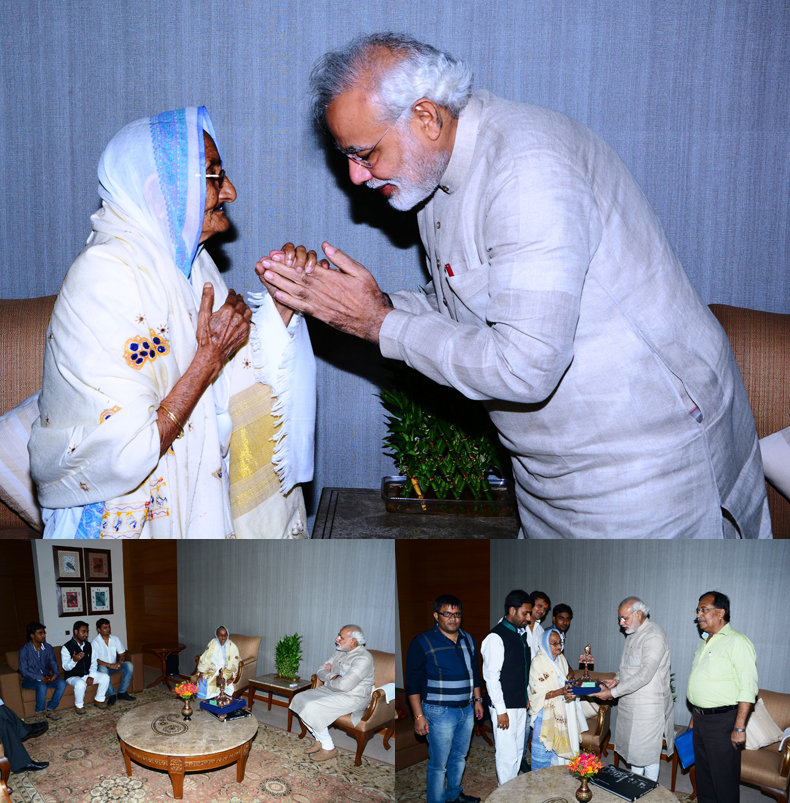 Ahmedabad, 9 October 2013
Param Vir Chakra winner and year 1965 war martyr Shahid Abdul Hamid's widow Rasulan Bibi today visited Gujarat Chief Minister Shri Narendra Modi and blessed him to serve the nation and do good for people of India. The Chief Minister honored Rasoolan Bibi by offering her a shawl.
Rasool Bibi lives in Dhampur village of Ghazipur district of Uttar Pradesh. She came to visit Shri Modi with her two grandsons. They had heard Narendra Modi's speech delivered at Rewari in the rally of ex-armed force jawans.
Rasool Bibi said she wished to travel to Gujarat to meet Shri Modi after hearing Modi's Rewari speech on TV, today her wish was fulfilled.