Why new man at twitter India is in discussion on twitter
January 08, 2014
Ahmedabad, 8 January 2013
Raheel Khursheed has been appointed head of news, politics and government affairs at TwitterIndia. This man was earlier with Change.Org, Edelman PR, CNN-IBN and Times Now as per his Twitter profile.
Raheel has a tweet record of being clearly anti-Narendra Modi. Twitter is the main online front where Narendra Modi supporters communicate.
Finding one fine good morning that Raheel has taken over Twitter's news, politics and govt affair has turn out to be shocking for many Narendra Modi supporters in last couple of days.
Some BJP supporters are seen advising their right-wing friends that they should not send direct messages on crucial issues any more on twitter. Some are suggesting to use twitter via proxy server. Some others have circulated the detail of twitter handles of top management of twitter to complain about the appointment of Raheel Khursheed.
Forget Narendra Modi, one tweet on Navratri by Raheel is in discussion because tweeples feel it has potential to hurt religious sentiments of Hindus.
Presented with this article are some of the tweets, Raheel had posted before he joined Twitter India.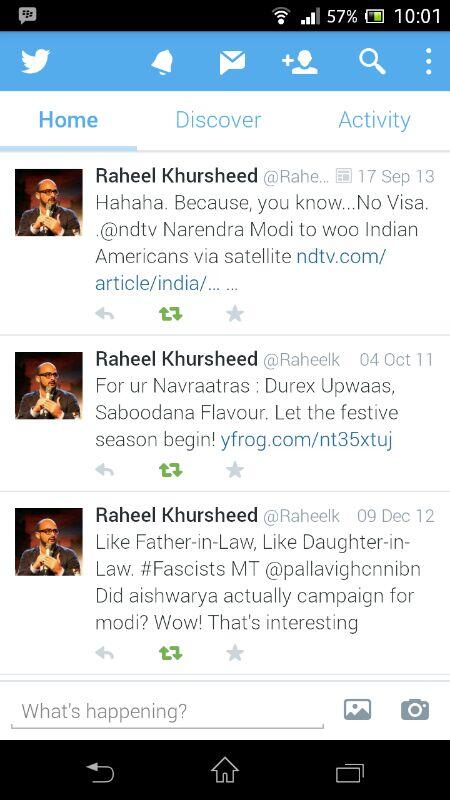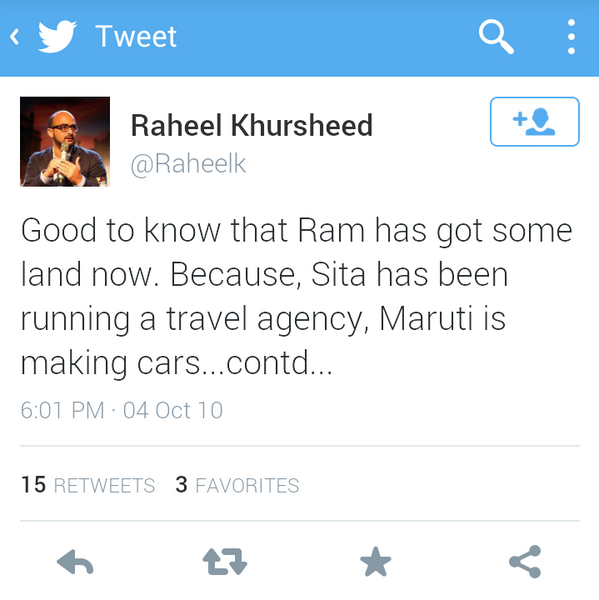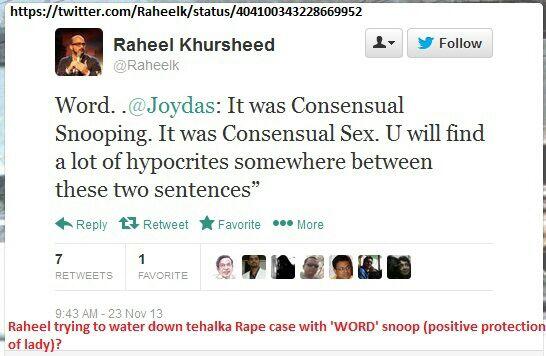 According to Daily Mail article, the 33-year-old Kashmiri is a well-known online activist and a former journalist. He will be responsible for providing front-line technical support to news, government, and political users of Twitter, solving problems, and escalating issues to internal support and policy teams as needed. He will track and expand Twitter's relationships with journalists, editors and politicians, and will also increase their active usage of Twitter significantly.
Belonging to the Anantnag district in Jammu and Kashmir, Khursheed has done his schooling and graduation from Anantnag. He pursued Masters in mass communication from Pune University's Symbiosis Institute. Having worked with several news channels and newspapers in New Delhi and Kashmir, Raheeel joined Mercy Corps, a USA-based NGO working in Kashmir, in November 2010 and worked with them till March 2011.
In March 2013, he joined change.org, a US-based online social pressure group, as director communications and headed several campaigns like juvenile justice in Kashmir, StopRape campaign after December 16 gang-rape.