"SBI bank logo was inspired by Kankaria lake"
February 19, 2014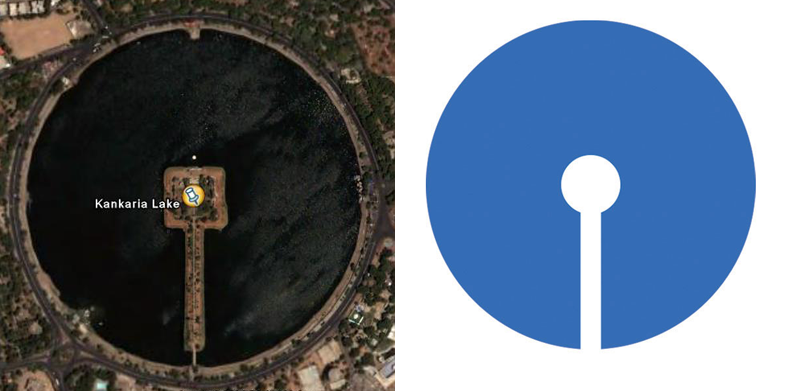 Gandhinagar/Ahmedabad, 19 February 2014
Do you know? The logo of India's largest public sector bank, the State Bank of India(SBI) was made in Ahmedabad and inspired by city's Kankaria lake?
In his short address at the National Summit on Financial Services in Gandhinagar today, SBI Chief General Manager spoke on this in presence of Chief Minister Narendra Modi.
SBI CGM said, "SBI is very closely associated with Gujarat since 1860. In fact SBI's logo came from National Institute of Design(NID), Ahmedabad, and apparently the inspiration was Kankaria lake of Ahmedabad."
CGM was asked to speak after he received allotment letter from Chief Minister Modi to set its operation in GIFT city at an investment of Rs.150 crore here.
Among others who received allotment letters was Tata Communications for its Rs. 150 crore, 4,000 sq meter data center, largest of its kind. Tata Communication announced to connect GIFT city through its worldwide submarine cable which would not only connect GIFT city to key business centers for to entire world.
Global Insurance services and other companies too received allotment letter.