SGCCI gets new Chief
June 01, 2014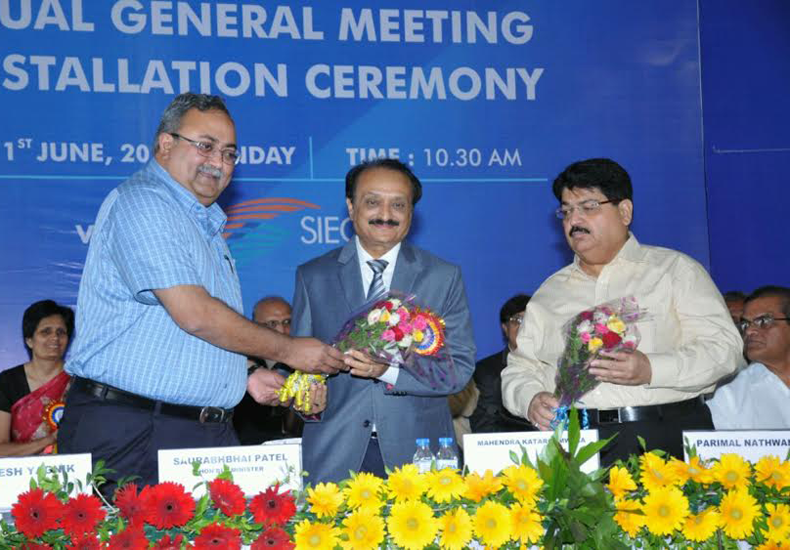 Surat, 1 June, 2014
In a function graced by minister Saurabh Patel and Rajya Sabha MP Parimal Nathwani among others, Shri Mahendra Katarwala was installed as new President and CS Jariwala as Vice President of The Southern Gujarat Chamber of Commerce and Industry.
Minister of state Nanubhai Vanani, NNIEC's CMD HP Kumar, MPs Darshnaben Jardosh and CR Patil, City Mayor were among those present in the function.
Speaking on the occasion, minister Saurabhbhai Patel said SGCCI is one of the top chambers in entire nation. Now when BJP is in power in centre, Chamber's responsibility has increased. If there's any problem in tax structure or industrial policy, Chamber has to be with the government to find solution through administrative vision. Patel emphasized on need of skill development and center of excellence and added that the state government will start Industrial Training Institute(ITI) in every taluka.
Shri Nathwani admired active role of SGCCI and took note of SGCCI's contribution to trade and commerce in south Gujarat.
Newly installed President Mahendra Katarwala shared details of upcoming events and programmed to be organized by SGCCI.