Trailer of Bollywood Gujarati film,"Aa Te Kevi Dunniya" released
December 15, 2014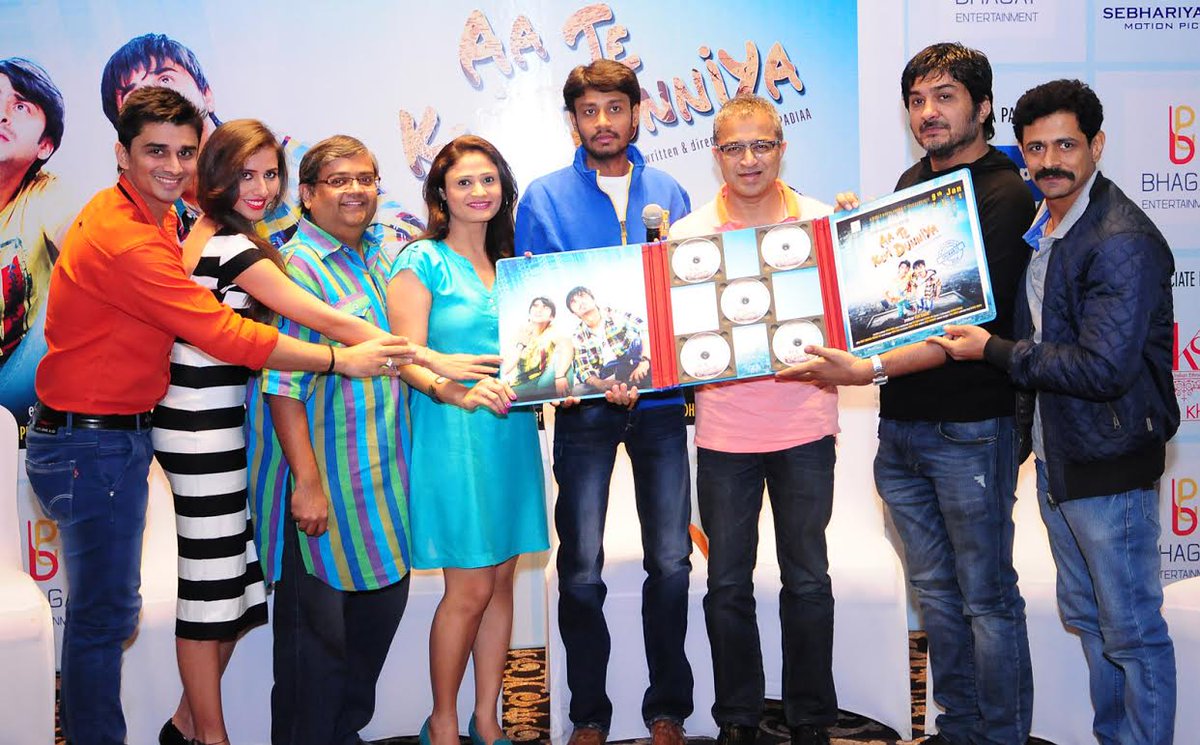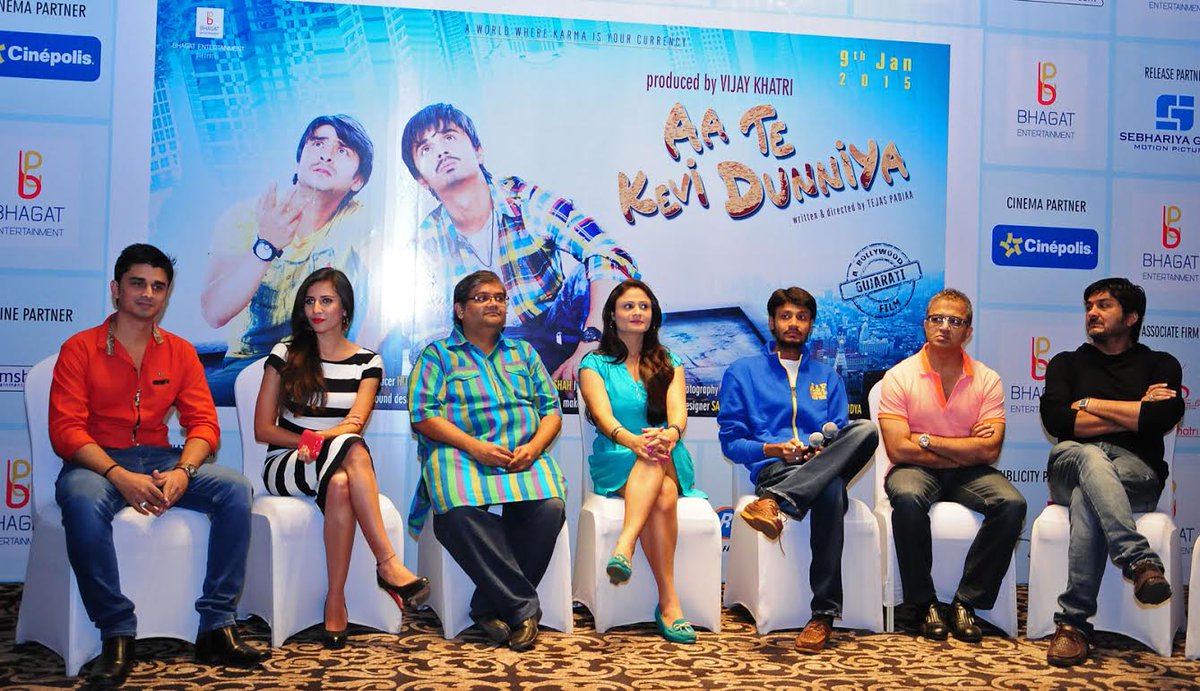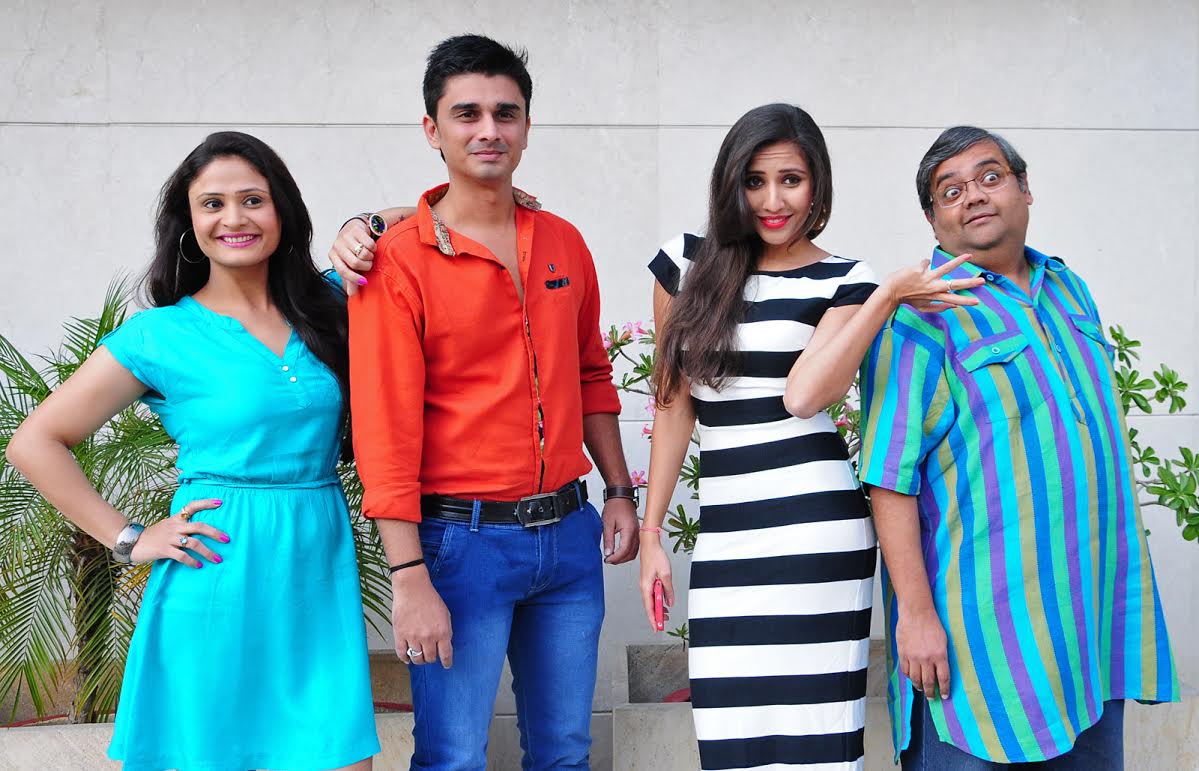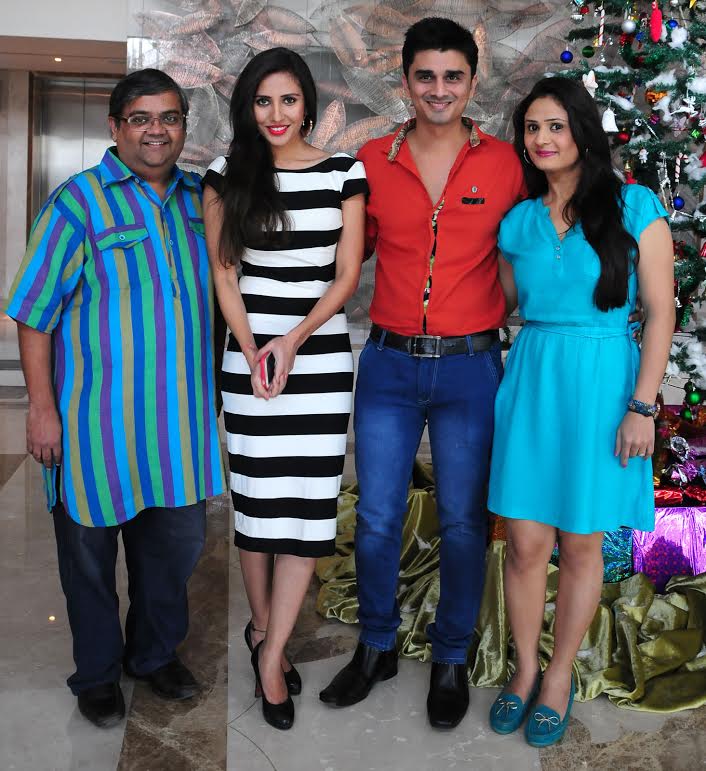 Ahmedabad
Bhagat Entertainment's soon to be released Gujarati movie "AA TE KEVI DUNNIYA" today aroused curiosity of the film lovers by disclosing some intriguing aspects of the film's story. In this material world, where money is said to be superpower, the film revolves around a world where money virtually has no power and what counts the most is one's deed. Depicting this facet of the film in a teasing manner, the trailer of the flick evoked overwhelming response on the very first day of its release. Shri Viju Shah, one of the renowned Bollywood music directors, has composed the music for the movie, which was also launched today.
Despite being first ever production of Bhagat Entertainment, "AA TE KEVI DUNNIYA", scheduled to be released on January 9, 2015, stands second to none of the Bollywood movies on all the technical parameters. The story of the film is all about two young crooks, who, with a hefty booty, land in a world where all comforts of life including all modern age facilities & amenities are available, but money can't buy any of them. As a result, both of them were compelled to do hard work to survive, but ultimately they got to a happy end. But the million dollar question, the trailer raising in the mind of the viewer, is how they got it.
"Can you imagine a world without money? How would this world be? How would it work? These are some of the questions explored by our comic "AA TE KEVI DUNNIYA". It is a thought-provoking narrative and underscore the fact that what you really own is your deeds & sins and not the material worth. The story is completely different from other movies and what's more important is it covers a serious subject in a lighter tone and also sends a message that ultimately Karma is the currency," says Shri Tejas Padia, Writer & Director.
Commenting on the film, Shri Vijay Khatri, Producer, said, ""AA TE KEVI DUNNIYA" is our first presentation and to make it first-of-its-kind in Gujarati film industry, we have left no stone unturned. For most of the cast & crew, this is a debut film, but I am very much sure that one will find the film a perfect one by all angles. The Gujarati film industry has come of age in the recent time, but still it has to go a long way. I am hopeful that "AA TE KEVI DUNNIYA" will not only win kudos from the viewers, but also boost the industry as a whole."
A number of budding actress/actresses like Raj Jatania, Yatin Parmar, Kinjal Pandya, Sunil Visarani, Jayesh More, Krishna Rawal, RajKumar Kanojia, Falguni Desai, Padmesh Pandit and Sanat Vyas have played important roles in the movie, which written & directed by Tejas Padiaa and produced by Vijay Khatri. The movie has some catchy song composed by Viju Shah & sung by Nakash Aziz & Supriya Joshi.
© Copyright DeshGujarat. All rights reserved. Republication or redistribution of any DeshGujarat content, including by framing or similar means, is expressly prohibited without their prior written consent.