SMC launches GIS oriented services for citizens on its portal
January 04, 2015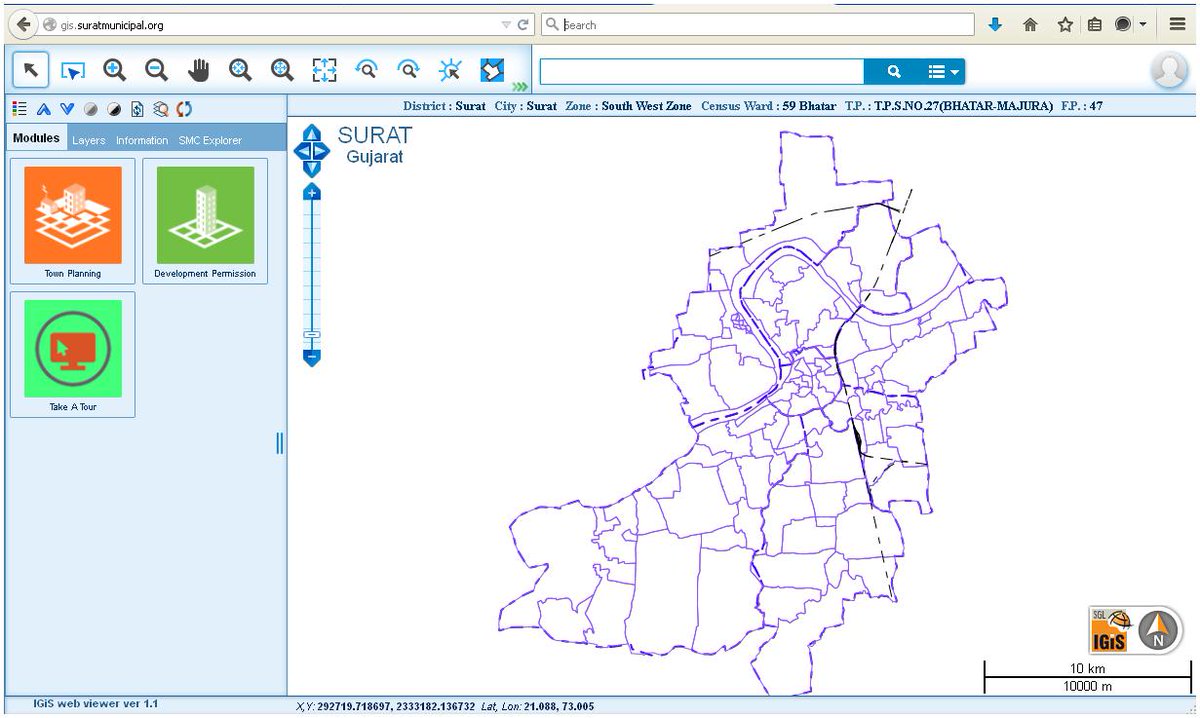 Surat, DeshGujarat
Surat Municipal Corporation(SMC) has launched GIS technology based services for citizens on its website.
The portal provides details of final town planning(TP) scheme, forms, building permission(final plot wise), sattelite image of property and its location, development permissions in final TP scheme, BUC, locations of drinking water line, drainage line, street lights and much more.
SMC intends to attach other services to this platform including preliminary TP scheme, OPFP details of TP scheme, F-form, property tax details, tree census, model work scheme, pay and park, online permission system, vehicle tracking system in solid waste department, mapping of fire incidents, solid waste container locations, flood maping, malaria survey etc.
GIS portal, launched by state Chief Minister on Saturday is available on main website of SMC through sign up.
© Copyright DeshGujarat. All rights reserved. Republication or redistribution of any DeshGujarat content, including by framing or similar means, is expressly prohibited without their prior written consent.