IAF Garud Commando Force drill in Ahmedabad (Video)
January 17, 2015
Ahmedabad, DeshGujarat
Thousands of people gathered today at Ahemdabad's GMDC ground to watch Indian Air Force(IAF) show. The main attraction was demonstration of missiles, power glider(which also took rounds in air), para sailing(which was made available to only those children who had won quiz competition through their school), demonstration of Garud Commando Force and Air warrior parade with rifles. IAF band was ofcourse there to play the music.
The Garud Force demonstration was on line of 26/11 Mumbai terror attack, when our armed forces landed on a building via helicopter for anti-terror operation. Same exercise was demonstrated at GMDC ground in which commandos landed on the ground one-by-one in hardly two minutes.
The main attraction of Air Warrior parade which took place at 4.15 pm was their skill of handling rifles.
There were stalls showing films on peacetime operations of IAF. There were also stalls for career guidance for those who may wish to join IAF. Two Maruti Gipsy were on the job of para sailing continuously. Power glider which was deployed at one of the stalls later actually took off and was in the air.
Police, fire brigade and 108 ambulance staff was deployed on the ground for emergency support. The event started at 8.00 am and ended at 5.30 pm around with Sare Jahan Se Achcha played by South Western Air Command(SWAC) based IAF band led by Mr. Khan.
Air Warriors parade with skilful rifle movements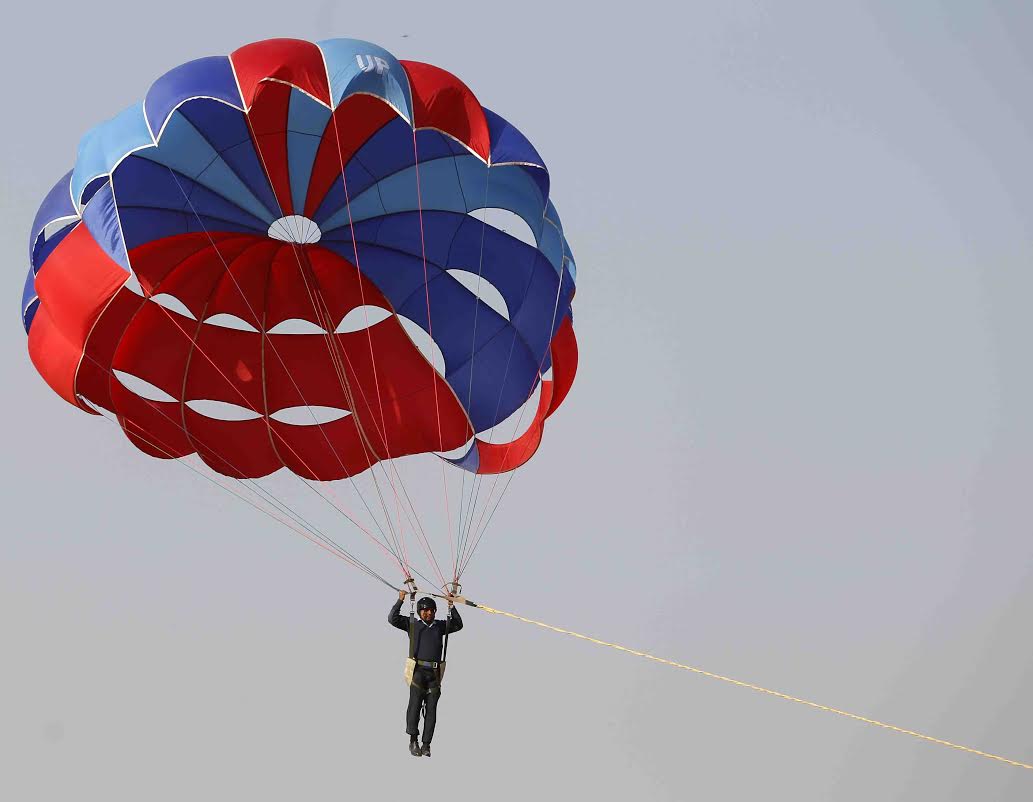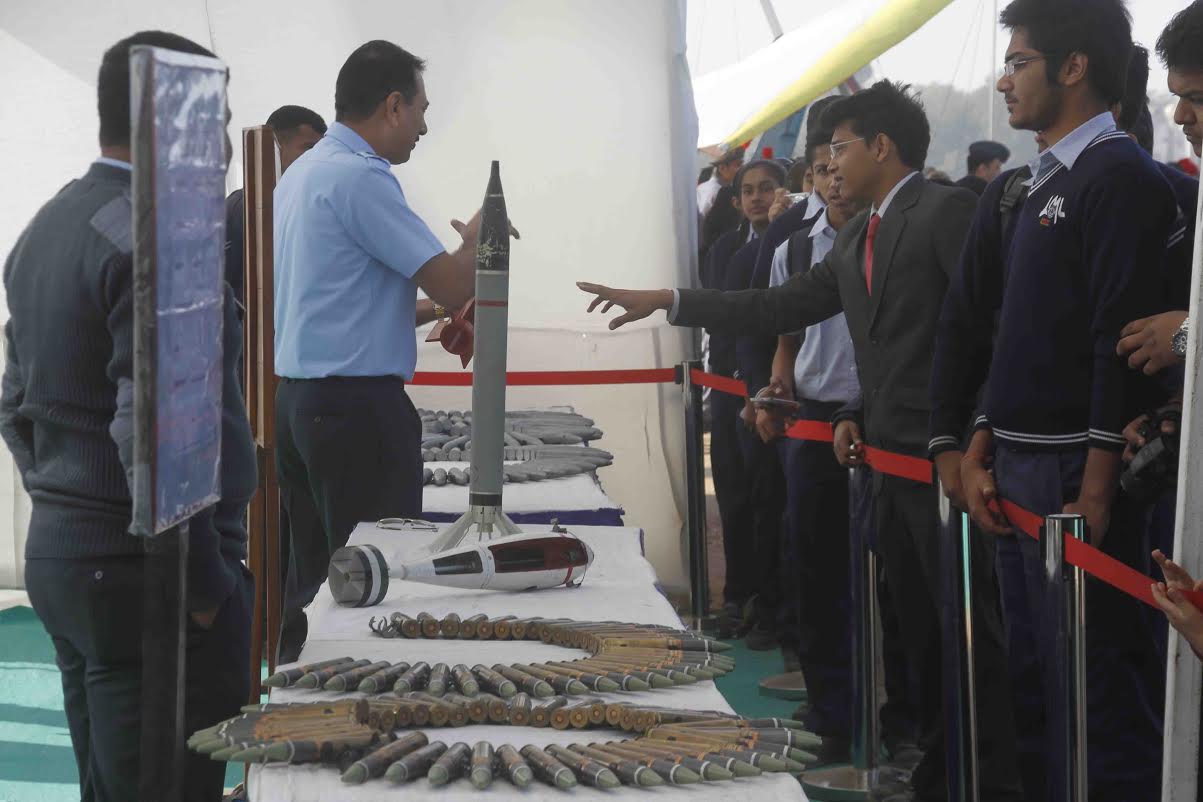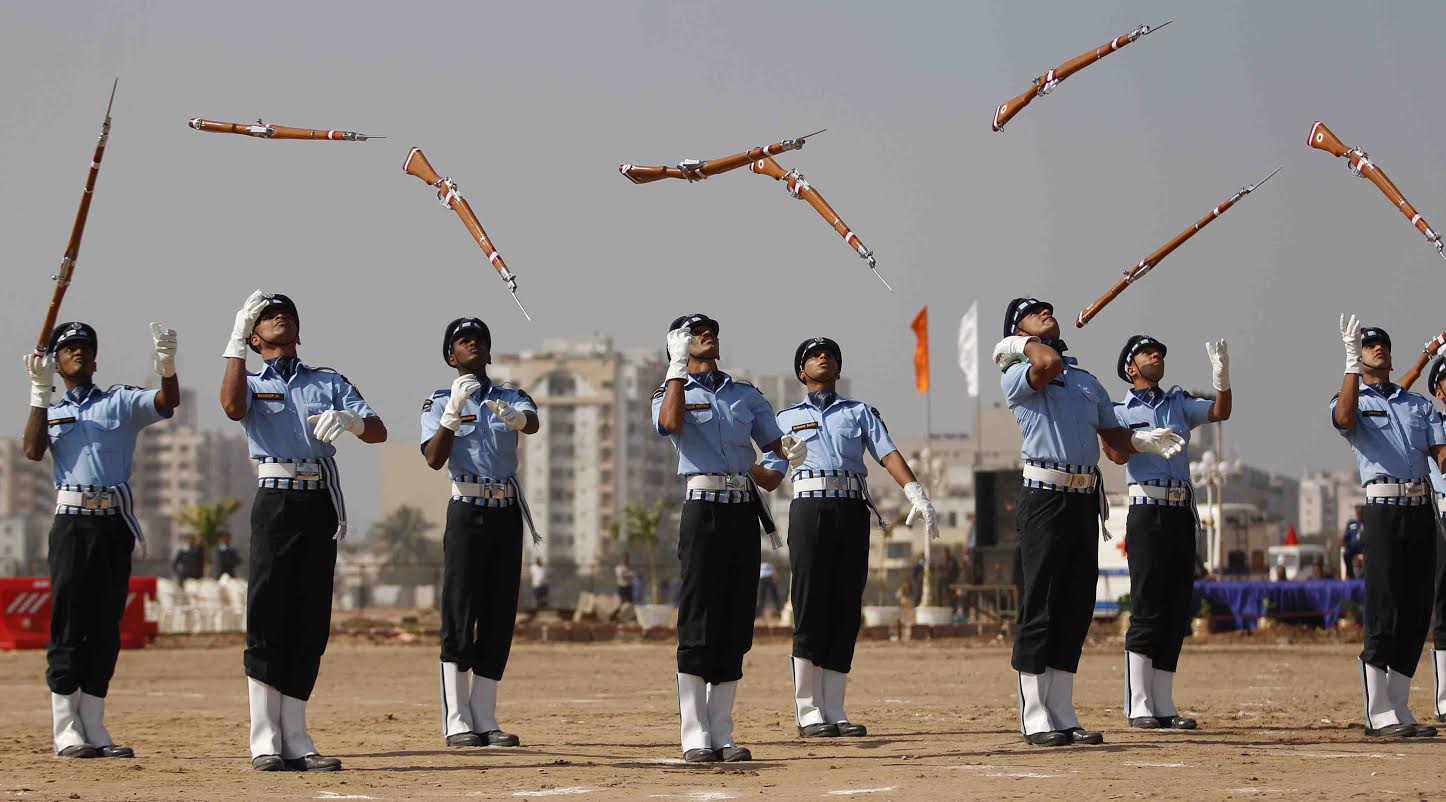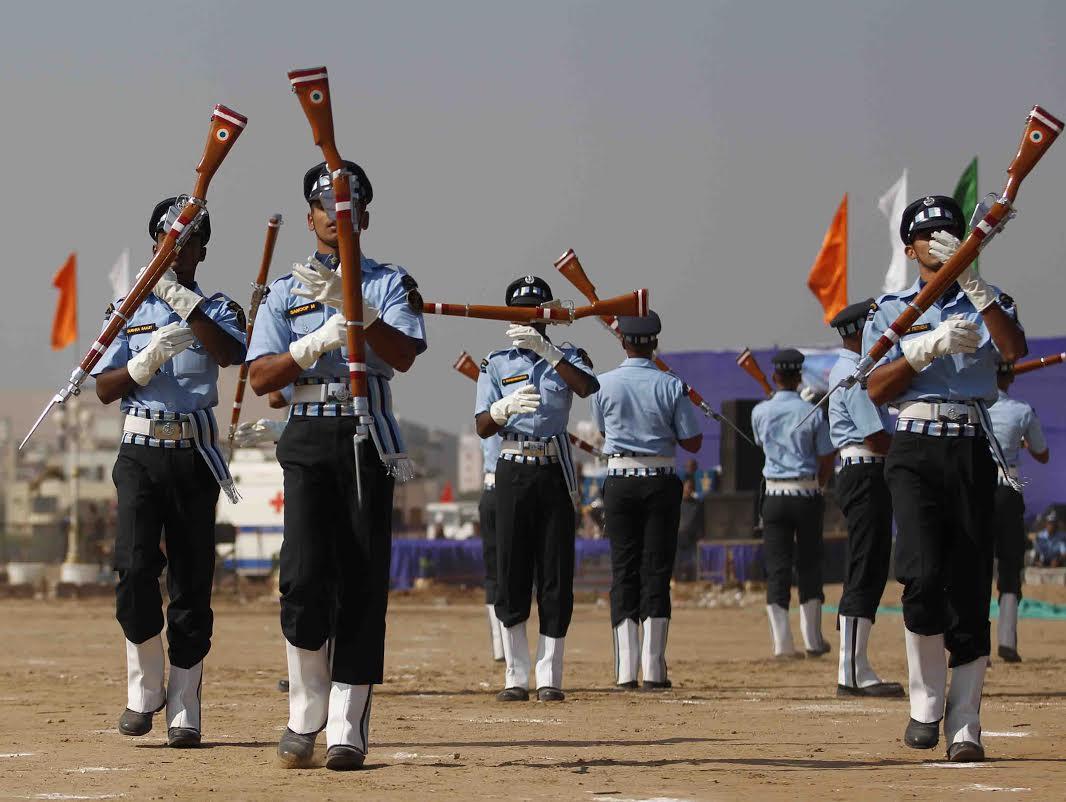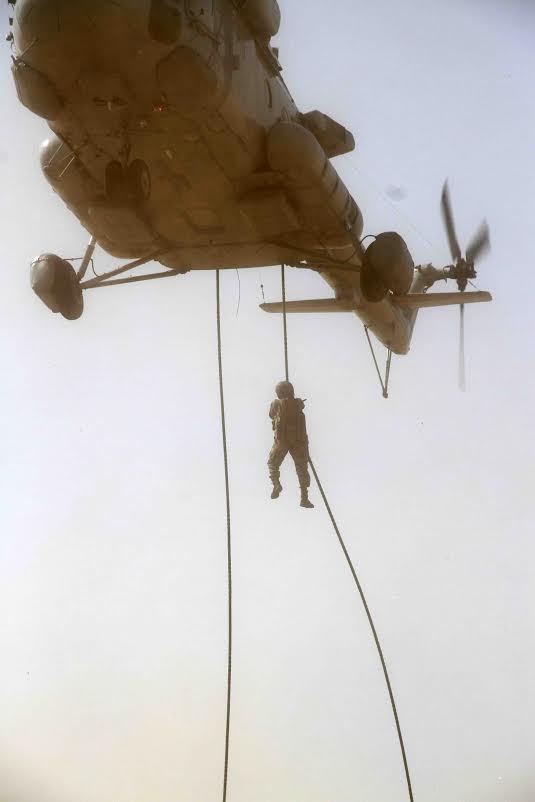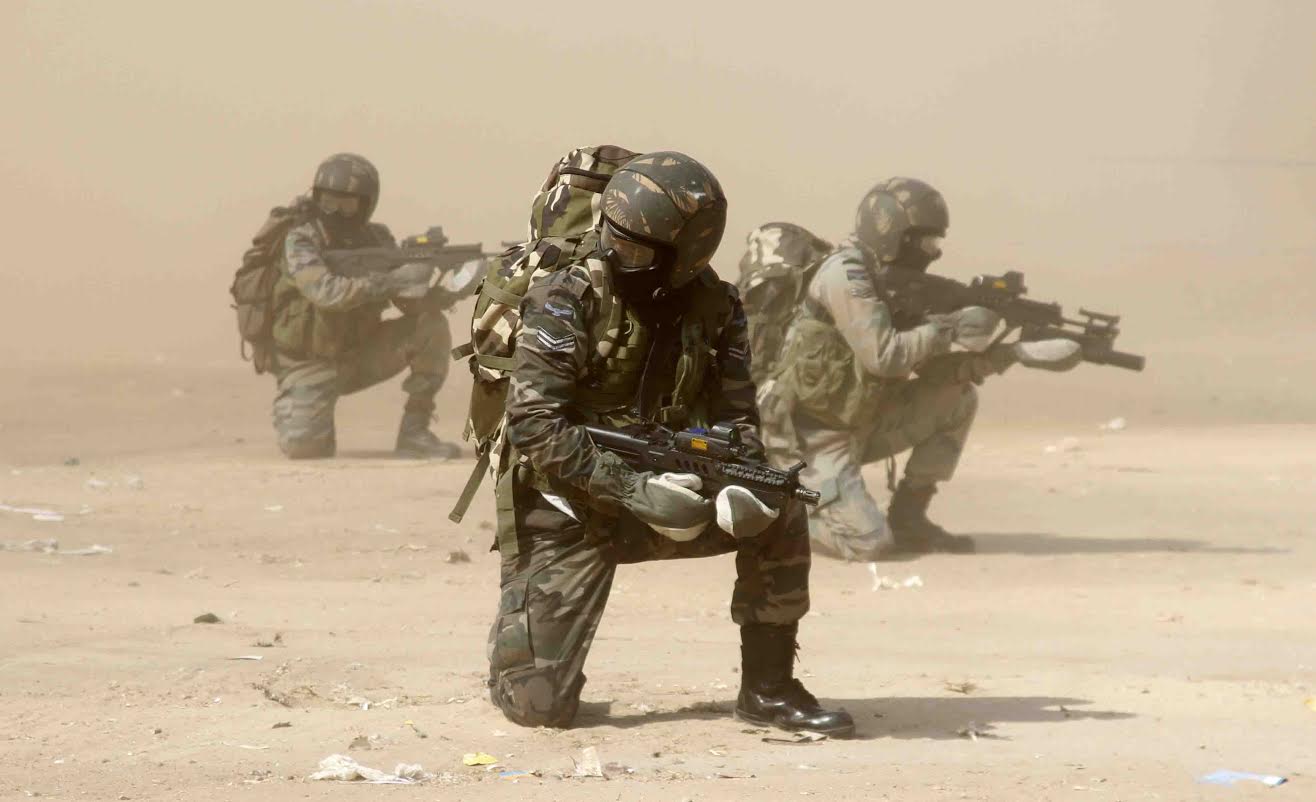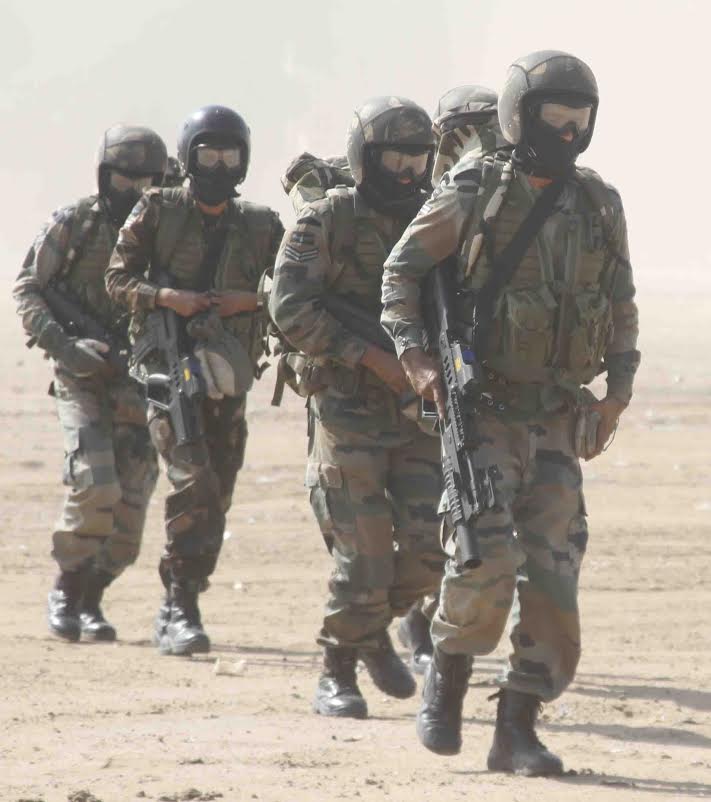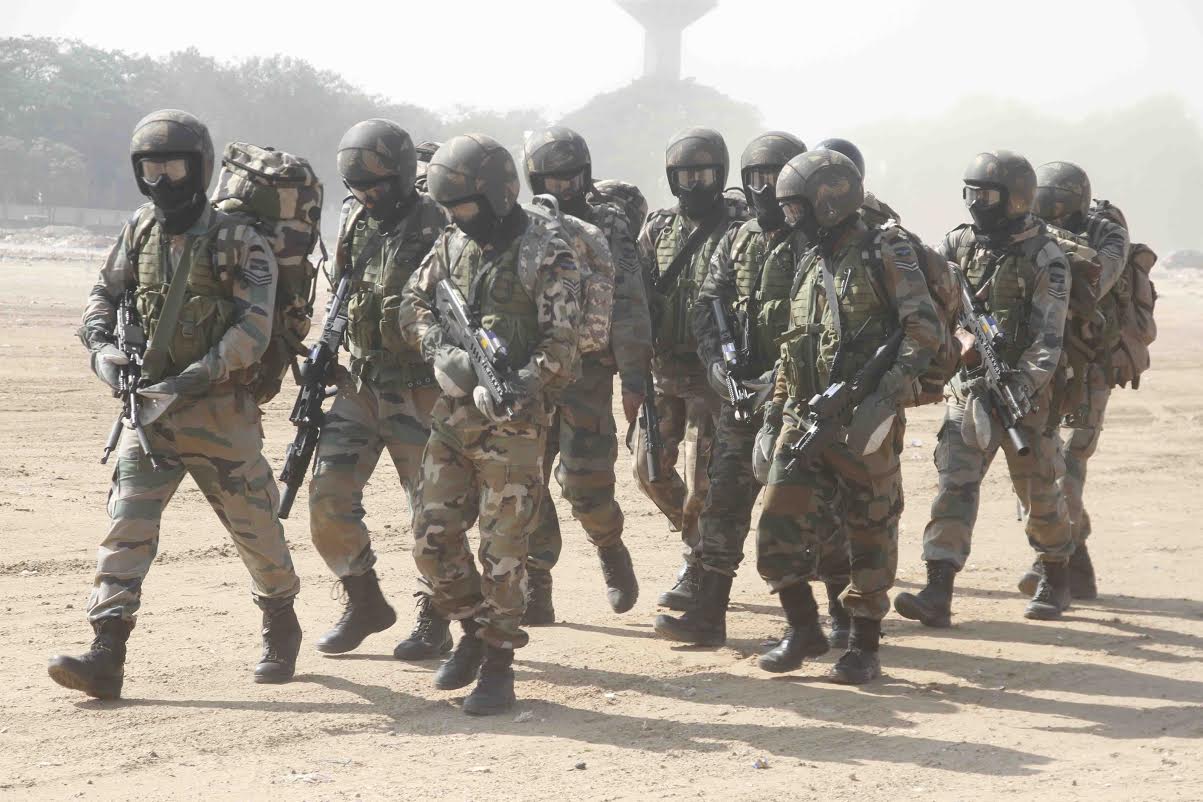 © Copyright DeshGujarat. All rights reserved. Republication or redistribution of any DeshGujarat content, including by framing or similar means, is expressly prohibited without their prior written consent.