Yanni all set to perform at Vadfest 2015 in palace of Vadodara
January 22, 2015
Lakshmi Vilas Palace
Gandhinagar
World famous Greek musician and pianist Yanni will perform at Vadodara, Gujarat on 23 January evening. This will be Yanni's first performance in India after a gap of 18 years. Yanni had lastly performed at Taj Mahal in India.
Interacting with media persons in Vadodara, Yanni said he will give surprise to people of Vadodara during concert.
He said, among his all performance at various heritage sites across the world, the Taj Mahal experience was most memorable for him. He said he was impressed by Indian artist Pundit Ravishankar who used to say that the main difference between western and Indian classical music is 'rhythm'.
Yanni said he doesn't plan his live music concert content. He said it's a matter of feeling.
He said he chooses to perform at heritage places because it gives him energy. It impacts moods of people and musicians, he added.
Yanni said he doesn't meet anyone one hour prior to concert. He said he stays alone and tries to capture feeling of the site.
He said he looks 20 years younger than his age because he follows certain rules, like he does not consume onion, garlic and salt.
He said his daughter travels with him to every concert destination, because her presence makes him feel relaxed.
When asked which is the next place where he would like to perform, Yanni said he has not performed in South Africa so far, and therefore he would wish to perform there in future.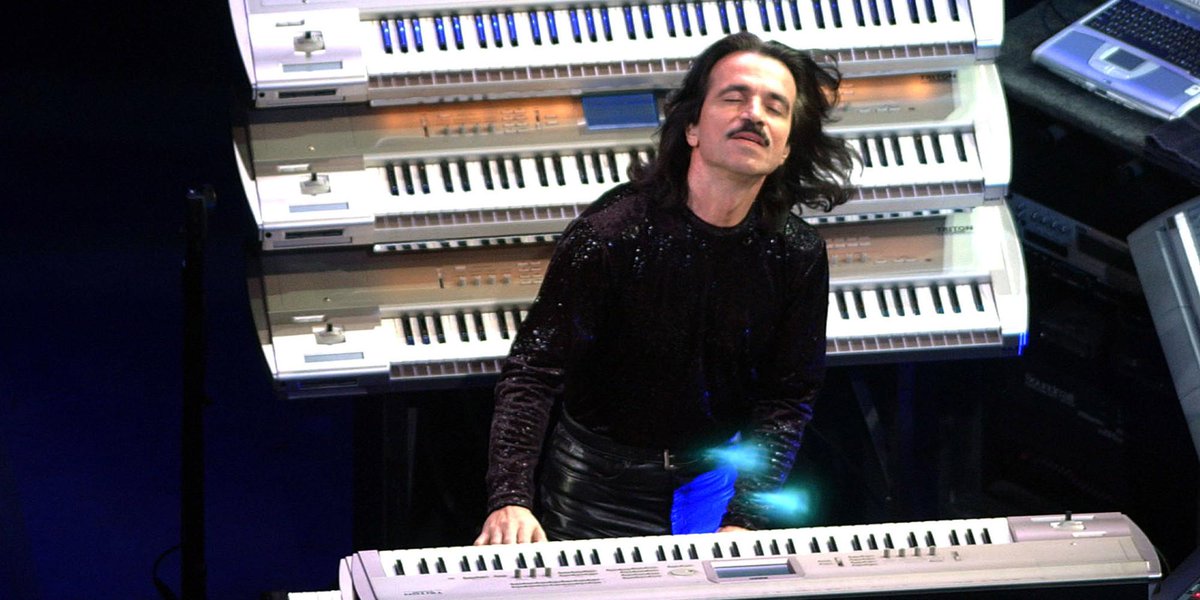 When asked about AR Rehman, he said he had met Rehman in New York and both of them are slowly connecting.
Yanni said he doesn't prefer to mix host country's music in his concert because it's not easy to merge music of two nations, it takes time.
Yanni's concert is likely to be attended by Sachin Tendulkar and AR Rehman. However there's no official word about this.
Yanni when arrived at hotel Surya palace in Vadodara, was welcomed by desi Indian band of dhol artists which he enjoyed.
Hosts of Yanni's concert said that Yanni doesn't like to get photographed once he starts performing. He believes it breaks his concentration. Organizers also said that Yanni would like everyone to take their seat before he performs. Once his performance starts, he doesn't like movements of people at the venue.
Yanni is going to perform at Lakshmi Vilas palace of Gaekwads on 23 January evening. The concert is part of Vadfest festival. Sonu Nigam, Sunidhi Chauhan, Kailash Kher AR Rehman are other artist who are going to perform in concerts during 24-26 January in Vadfest.
© Copyright DeshGujarat. All rights reserved. Republication or redistribution of any DeshGujarat content, including by framing or similar means, is expressly prohibited without their prior written consent.