First ever Korean pop concert set to enthrall Amdavadis
January 25, 2015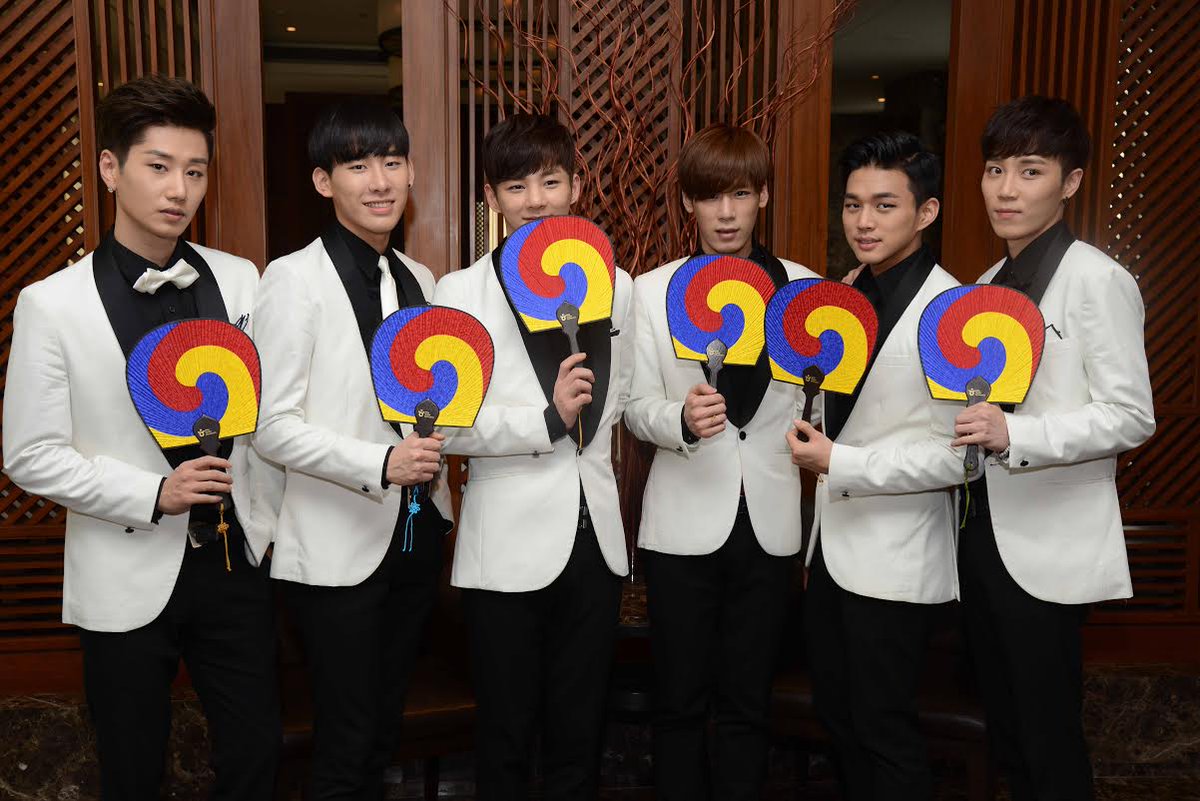 New Delhi
Korean Cultural Center announced the globally popular music phenomenon, K-POP 2015 Concert Tour in India. With the collaboration of JU Entertainment and all the Festival Organizers, Korean Cultural Center India brings you the first ever K-pop concert in India. The upcoming edition of K-POP Concert Tour is the first of its kind in the country with the band performing at IIM-A Chaos Festival, Ahmedabad.
IIM Ahmedabad has been consistently rated the best public business school in the country. IIM Ahmedabad plays host to the biggest Business school cultural festival in Asia, drawing in crowds of 50,000 on an average every year. By holding the K-POP concert at Ahmedabad, the brightest minds in India will come together to enjoy K-POP, the cultural tour de force that Korea has to offer.
One of Korea's new and upcoming K-POP bands, N-Sonic had attended the K-POP Audition held in India last year as judges and their presence had created a buzz like none other. Enthused by the response of the Indian audiences, the Korean band will be performing in Ahmedabad in a K-POP concert. With Psy's 'Gangnam Style' going viral in 2012, Korean pop music gained international recognition with N-Sonic ushering in the K-POP phenomenon through their visit which created huge turnouts during the K-POP final auditions held in the country's capital on August 2014.
K-POP is the popular music genre from South Korea, consisting of dance-pop, pop ballad, electronic, rock, hip-hop, R&B, etc. The K-POP musical movement started in Korea in 1990s and has swept the world through the 'Korean Wave'. Today, K-POP has entrenched itself as a bona fide phenomenon in Asia and is rapidly extending its reach to new markets.
Announcing the concerts, Mr. Kim Kum-pyoung, Director, Korean Cultural Center, said, "On the cultural front, K-POP as a juggernaut of Korean soft-power is something we were very keen on introducing in India. With N-Sonic's visit last year as judges of the K-POP audition, we confirmed the potential popularity of K-Pop here. This concert marks the first-ever K-POP concert in the country and we have great expectations on the K-POP phenomenon taking India by storm. What better place to unveil the first ever K-Pop concert than at cultural fests of the top schools of India."

About N Sonic
N-Sonic, a popular South Korean all boys band is a true depiction of K-Pop culture. N-sonic is a compound of two words. N came from the word NEO meaning New and Sonic came from the word SONIC meaning sound wave. The band made their debut on Oct. 6, 2011 with the digital album, "We are Super Boys", has a very strong fan following in South Asia and Japan
The band of six boys; J. Heart, Sihoo, Byeol, Minkee, Black J and Zion, is aiming for global expansion. All the members of the band are skillful and talented in singing and dancing. Having performed all over the world, the band has also been honoured to be the Ambassador for prestigious events like, The 16th Boryeong "Mud Festival", Child Protection Project "Rainbow Project".

Korea Cultural Center
The Korea Cultural Centre is the first of its kind in South Asia, operates under the Embassy of the Republic of Korea. The Korea Cultural Centre is situated in New Delhi, opened its doors to the public on 13th December 2012. The centre will serve as a platform for artists and intellectuals from both countries to come together and showcase their talent. It houses the Sejong Institute for Korean Language and Kukkiwon Taekwondo Academy. It is equipped with state-of-the-art facilities including a Library, Exhibition Hall, Korean Café, a Korean Cultural Experience room and Noraebang (Korean Karaoke). Through regular cultural programs, exhibitions and film screening, the centre provides insight into the rich cultural heritage of Korea.

Our correspondent Jahanavi Sona adds
Kim Kum Pyong, the Director of Korean Cultural Centre, shares his views saying 'During this trip I have visited marvelous places like Ayodhya, Bodhgaya and yes Ahmedabad! India really appeals us and so after our visit to India in September 2014 we are here visiting it again. The vibes and response of Indian people is priceless. Moreover Korea and India share a very special bond due to the link of Buddhism.'
He added 'Gujarat being a dry state and also a place which predominately consists of vegetarian people are really the two valuable elements about this state which positively amazes me!'
'We get the glimpse of Indian music only through the minimal Bollywood movies which we have watched. It consists of Om Shanti Om, My name is khan, 3 idiots, Life of Pie and so on. And I must say I adore Deepika Padukone, a charismatic lady!' exclaimed J Heart, the team leader, when asked about the Indian music.
In the times when 'work-life balance' is a buzz word let's see what Sihoo has to say on their time management tactics. 'We compose our music, rehearse and perform. Having done with our graduation we are completely devoted to Music. Our time and our lives seem to be just occupied with music. No matter, our passion for music hinders our further education and doesn't allow us to have a family life. And I guess this is the price we pay for our dreams!'
In a dog-eat-dog world anything and everything needs to have a unique selling preposition , when asked about the specialty of this N-Sonic band , J Heart points out ' Our genre i.e. Korean pop music which consists of a wide variety of audiovisual elements is unique in itself. Moreover, we believe in customization so the music we play in Korea is different from that we have in China, and the music we play in china differs from our performance in India.'
'We have heard much of IIM-A, the charm of Gujarat and we feel very much privileged that we are getting a chance to perform in its event named 'Chaos-2015'. Being a band of young boys we are excited to present our music before the youth of Ahmedabad.' Said Black J.
On this Republic day Barak Obama spreads his fragrance on the Indian land, a famous Korean music band comes straight to Ahmedabad to play…Ah! It won't be wrong if we say 'Happy days are here again!'
© Copyright DeshGujarat. All rights reserved. Republication or redistribution of any DeshGujarat content, including by framing or similar means, is expressly prohibited without their prior written consent.