Ahmedabad Collector office gets Online File Tracking System EWMS
February 13, 2015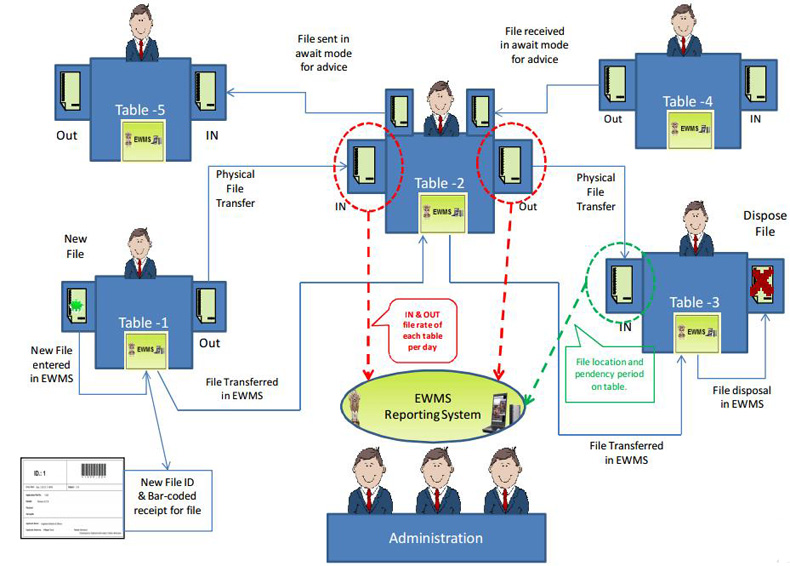 Ahmedabad, DeshGujarat
District Collector of Ahmedabad has started a facility of Online file tracking system. The system has been named as Employe Work Management System(EWMS).
With implementation of this system, an applicant will be able to know status of his application online.
Launching this system today in a function i Ahmedabad, state Chief Minister said with implementation of this system, an applicant will nt need to come to the government office to know about the status of his/her application. Communication on missing details in application or its clearance will be conveyed through email address and SMS. EWMS will be implemented in all districts gradually. An applicant will need to log on to www.ahmedabadcollector.in to know that on which table his/her application has landed.
Any new file entered in collector, prant or mamlatdar office will get a new EWMS identity. An applicant will get receipt of his/her file in Lok Sahayata kendra. At the same time he/whe will get SMS of EWMS ID.
© Copyright DeshGujarat. All rights reserved. Republication or redistribution of any DeshGujarat content, including by framing or similar means, is expressly prohibited without their prior written consent.