iCreate's 'Whatnext-2015' event for entrepreneurs from March 13
March 05, 2015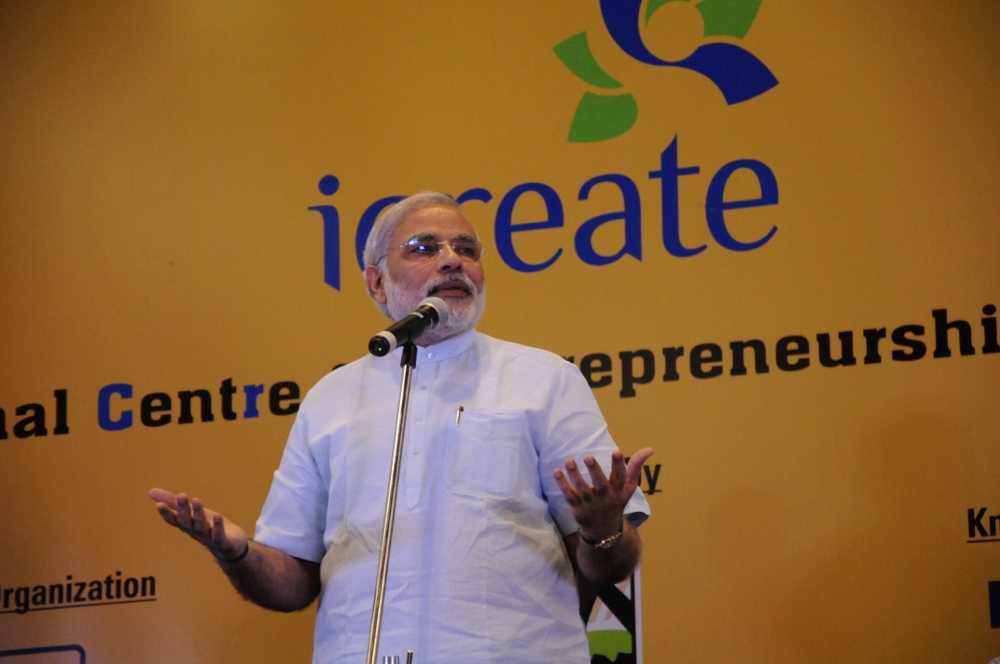 Ahmedabad
International Centre for Entrepreneurship and Technology (iCreate) will launch its flagship 'Whatnext-2015' programme on March 13 to provide a platform for start-ups and next generation entrepreneurs, organisers said.
"iCreate will organise a flagship annual event 'Whatnext-2015' to provide a platform to explore the trends in emerging technologies, engage with successful entrepreneurs and experts and interact with investors," iCreate's chief mentor Dr Madhukumar Mehta told reporters here.
In September 2011, the then Gujarat Chief Minister Narendra Modi had launched iCreate as an autonomous centre of excellence with its own incubation centre and to promote next generation entrepreneurs. It is guided by an advisory board led by Infosys founder N R Narayana Murthy.
The theme of this year's event is 'journey-covering ideas into wealth' for opportunities in the realm of bio-technology, agro-technology, nano-technology along with ICT (information and communication technologies), he said.
In this regard, iCreate will hold a conference on March 13 with Israel-based academic and practitioner Dr Harry Yukela as its convener along with speakers like Prof Oded Shoseyov from Hebrew University of Jerusalem and Sunil Parekh, founding curator and GSI at World Economic Forum in Geneva.
One of the key sessions at the conference will be on Nano Biomimetics, Mehta said adding that Dr Shoseyov will deliver a lecture on it.
There will be a special feature for investors to pitch-in with start-ups in an entrepreneur and Venture Capital (VC) speed-dating format, where they can meet and discuss on one-on-one basis.
Founding team member and iCreate director Parag Amin said that the platform will provide the Indian entrepreneurs an overview of the local problems and opportunities alongwith global vision, technologies and solutions to address them.
"The platform will facilitate connecting potential entrepreneurs with seasoned investors by organising a speed- dating format investment pitch session," Amin said.
The Gujarat government has approved Rs 70 crore funds for iCreate, while the start-ups are also likely to get a fund of Rs two crore from the next fiscal year.
The centre is working under the aegis of Gujarat Foundation of Entrepreneurial Excellence (GFEE).
© Copyright PTI. All rights reserved. Republication or redistribution of any PTI content, including by framing or similar means, is expressly prohibited without their prior written consent.