Dholka gets new ITI building
March 07, 2015
Dholka(Ahmedabad district)
Education Minister and Dholka MLA Bhupendrasinh Chudasama today opened Rs. 5.40 crore newly constructed Industrial Training Institute(ITI) building in Dholka near Ahmedabad.
ITI in Dholka was set up in year 2006. Its new building will offer better facilities to the students.
In his speech Shri Chudasama said as many as 161 road works have been completed in Dholka area beside road, water, education and health related works in recent years. He said proposed Dholera SIR will boost industrial development in this area.
Speaking on this occasion, Minister of State for Labour and Employment Shri Dilip Thakor said, "due to growth in industries in Gujarat, the state has adopted approach to start ITIs in each taluka, contrary to earlier approach to set up ITI in each district. Thanks to a new approach, there are 282 ITI active in Gujarat."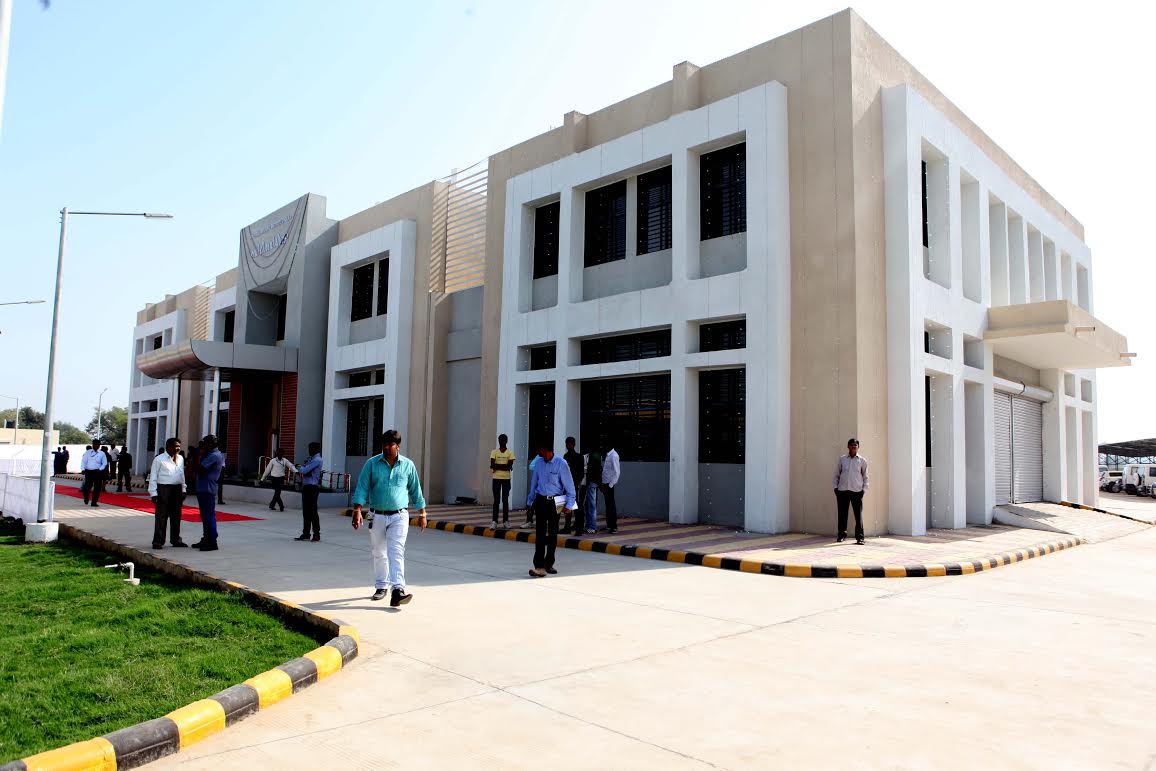 Principal of ITI Dholka shared the details of new ITI building that has been constructed in period of 11 months. He said the ITI here has theory classes, practical classes, placement hall, audio visual room and other facilities. He said ITI Dholka will train 292 students in areas such as computer operator, programme assistant, fitter, electrician, welder, plumber, armacher motor rewinding and e-commerce.
The government of Gujarat has introduced a new scheme to provide free tablets to ITI students. They also get free bicycle. In last three years, pass out trainees are given 4% relief in loan interest under Pandit Dindayal Interest Assistance Scheme. For short term training to those who have not attended school beyond class-5, there's I-KVK scheme introduced. Those who have long industrial practical experience, but lack educational qualification are given skill certification at their work place after assessment.
© Copyright DeshGujarat. All rights reserved. Republication or redistribution of any DeshGujarat content, including by framing or similar means, is expressly prohibited without their prior written consent.