Building design for Surat Diamond Bourse project finalized
March 08, 2015
Surat, DeshGujarat
Diamond barons of Surat and Mumbai have finalized the final design(photo attached) of proposed Surat Diamond Bourse(SDB) project. Architect Jitendra Patel's airport style design has been finalized after voting by 50 prominent diamond barons which was held last week. Ground breaking of SDB project was performed by Chief Minister on February 15 at Khajod site near Surat. The ground work for construction will however start after monsoon according to Architect Jitendra Patel.
As per the design finalized yesterday, there will be total 10 buildings. Each floor of each building will be interconnected with other buildings. There will be total 10,000 offices in range of 300 sqft to 50,000 sqft. In total 91 lakh sqft salable area will be available. There will be 75 lakh sq ft basement construction.Space for parking of 20,000 cars and 35,000 two-wheelers will be available.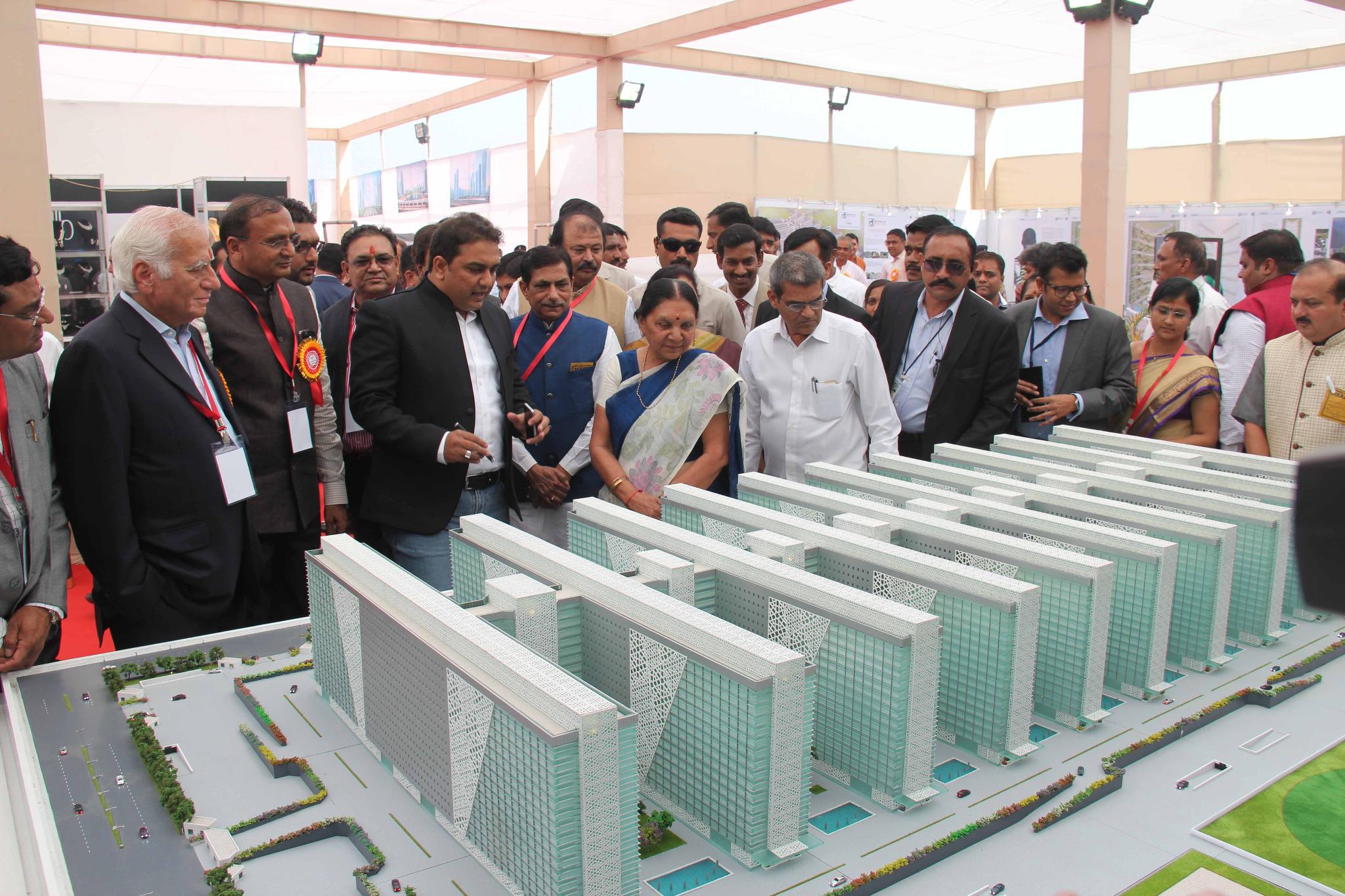 Each building will be 17 storeyed. As they will be divided in two wings, there will be actually 20 buildings. On both side of each building there will be 6 lifts. 80 lifts will be there in interconnected passage. 40 lifts will work from basement to ground floor level. 20 service lifts will offer one lift in each wing. There will be separate parking facility for visitors. Those having office will be able to carry their vehicle right upto the building. None office will have pillar or cross corners. Lift will offer view of garden and building. All buildings will have state-of-the-art security system. For security reasons there will be exclusive lift arrangements to go to ground floor from basement. The construction will take place in energy efficient manners and within green building parameters.
It should be mentioned that SDB will be a part of proposed Surat Dream City. Diamond barons have set a target to complete SDB project in maximum four years period. The state government has in recent budget for financial year 2015-16 approved a Textile University in Surat Dream City.
© Copyright DeshGujarat. All rights reserved. Republication or redistribution of any DeshGujarat content, including by framing or similar means, is expressly prohibited without their prior written consent.