CM to dedicate the biggest drinking water pipeline project of Gujarat
April 04, 2015
Ahmedabad/Gandhinagar
Gujarat Chief Minister Anandiben Patel is all set to inaugurate the Narmada Canal oriented Swarnim Gujarat bulk pipeline projects tomorrow(Sunday, April 5).
This is the biggest pipeline project in the history of water supply schemes in Gujarat. It will supply drinking water to 5,587 villages and 116 towns of Saurashtra-Kutch region of Gujarat.
The government of Gujarat supplies drinking water to the areas of Saurashtra and Kutch by lifting water from various oftake of Narmada canal.
Presently about 150 crore litre water is supplied to rural and urban areas of Saurashtra-Kutch, North Gujarat, Panchmahal, Gandhinagar and Ahmedabad districts.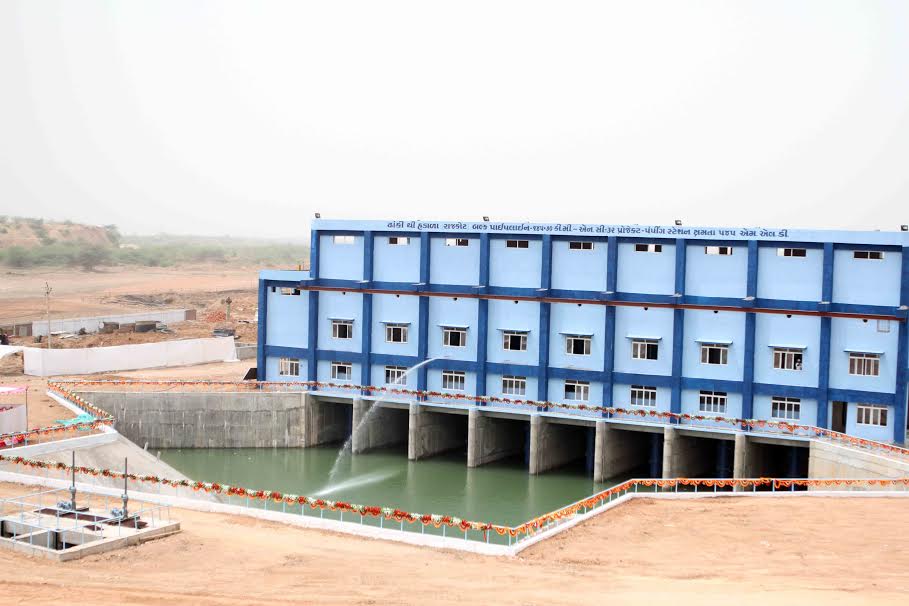 The state government has set up three major pumping stations next to Saurashtra branch canal of Narmada project at Dhanki in Lakhtar taluka to supply sufficient water to Saurashtra-Kutch by executing Saurashtra-Kutch water grid project. Three bulk pipelines are connected to Dhanki pumping stations.
Dhanki pumping stations are having facility to supply daily 165 crore litre water.
Dhanki to Khirai(Malia) – 120.50 km
Dhanki to Hadala(Rajkot) – 146.10 km
Dhanki to Navda(Barwala) – 94.50 km.
Estimated cost of three schemes is around Rs. 2500 crore.
Mild steel pipe of 1850-2400 mm has been laid to execute this project. The total length of pipeline is 361 km.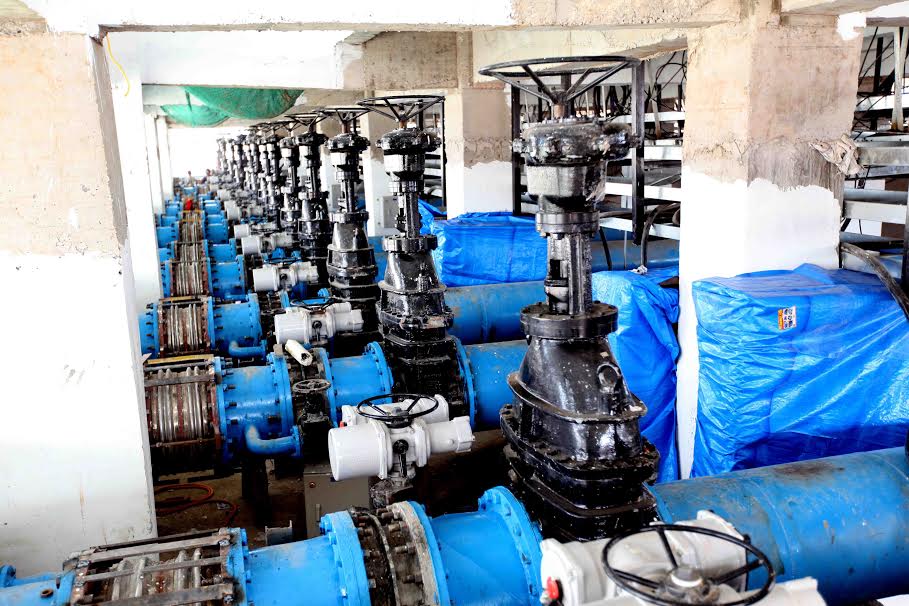 Government has planned daily supply of 165 crore litre Narmada water to over 175 lakh people of 4,710 villages and 120 towns of Saurashtra region and 877 villages and 14 towns of Kutch district.
Under Narmada master plan, the government has planned Narmada water supply to 9633 villages and 131 towns of Saurashtra, Kutch, North Gujarat, Panchmahal and Ahmedabad district's water scarcity areas.
Gujarat government had established Gujarat Water Infrastructure Limited Company in 1999. The company is into phase wise implementation of Sardar Sarovar canal oriented bulk water supply projects.
So far, the works of 37 bulk water supply schemes have been completed in which 1000 mm and 2400 mm diameter pipes are used in length of 2486 km long network at a cost of Rs. 10,820 crore.
Daily 150 crore litre water is lifted for supply to Saurashtra, Kutch, Panchmahal, North Gujarat, Gandhinagar and Ahmedabad district's rural and urban areas.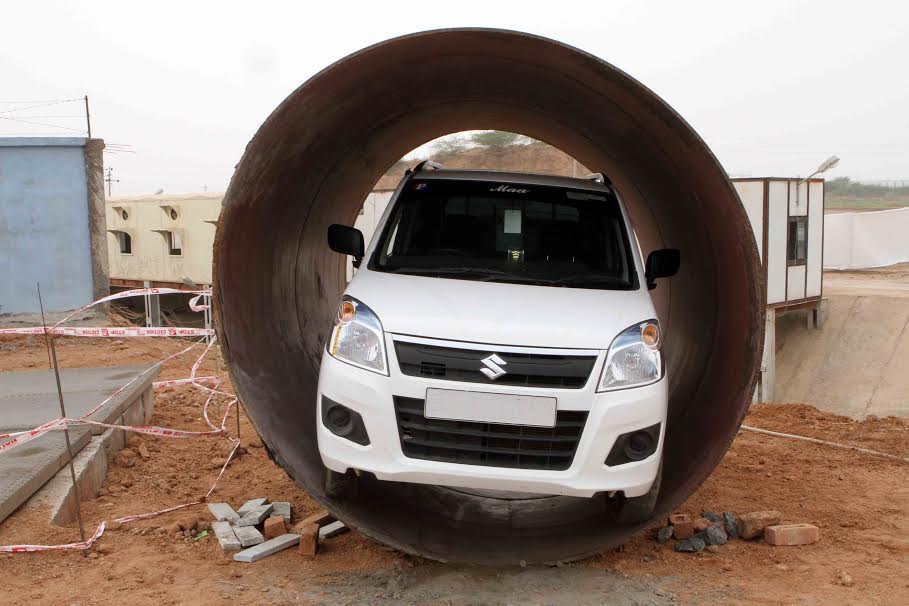 The bulk pipeline project which is going to be dedicated by Chief Minister Anandiben Patel is between Dhanki to Navda, Dhanki to Khirai(Maliya) and Dhanki to Ratanpar(Hadala). It is 361 km long pipeline network. It will supply daily 165 crore litre Narmada water to total 5,587 villages and 116 cities/towns. The total cost of these three routes of pipelines is estimated at Rs. 2456.73 crore.
It has to be mentioned that in entire India, the approach of daily rural water supply per head is in measurement of 55 litre,against which Gujarat is only state which is providing 100 litre water supply per head in rural areas.
The water pipeline network of Gujarat is longer than India's railway network. It is 5.7 time longer than the great wall of China. It is equal to 3 circumference of earth. Total steel used in pipelines of these projects can make 46 Eiffel tower towers. Diameter of these pipes is so big that a small car can pass through it.
DeshGujarat