The resounding call of conch shells signal the start of Chaalo Gujarat 2015
August 01, 2015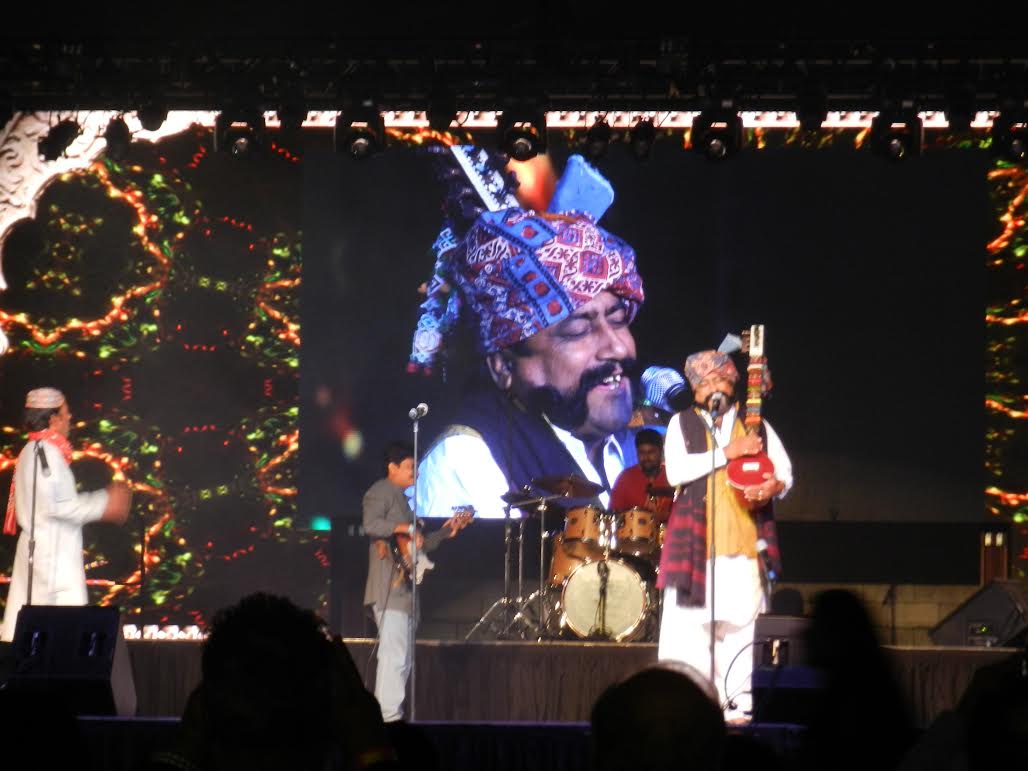 New Jersey
An evening with a difference laced with the sound of conch shells greeted New Jersey on Friday, announcing the inauguration of the fourth edition of Chaalo Gujarat 2015—World Gujarati Conference that translated into every non-resident Gujarati's destination for three days. The echo of the Shankhnaad brought with it a royal touch of ancient Indian tradition sharp at 5 PM and was only the trailer to the long evening that was to unfold.
It was a perfect beginning to the celebration of Gujarat, its culture, traditions and folklore on a world stage organized by the Association of Indian Americans of North America (AIANA).
Words of wisdom followed suit from Shri. Bhupendrabhai Pandya who shared his in-depth knowledge and blessed the momentous occasion. Sur Kalyan, a musical extravaganza was next in line as the revered Sugam Sangeet duo, Shyamal-Saumil took to the stage with melody and musical notes delighting those present in ample doses.
Archan Trivedi and family brought the house down to splits with laughter through a comedy skit—the Krazy Kutumb.
But the biggest surprise of the day was yet to reveal itself. Just as the traces of laughter were about to settle after Trivedi's performance, it was Bollywood star Upen Patel who added the oomph factor, wooing the audience endlessly in a free-flowing tete-e-tete with RJ Devaki.
After the exclusive Guftagu, Chaalo Gujarat delved into tradition paying tribute to the legend of Kasturba Gandhi in a unique play cum multimedia spectacle that was an ode to her ideology and revolutionary thinking. A talk show dedicated to Father of the Nation Mahatma Gandhi and his better half, fondly remembered as Baa and Bapu, was presented by none other than the grandson of the Mahatma, Shri. Raj Mohan Gandhi with Mihir Bhuta.
After soul-stirring words, it was back to hardcore entertainment through Bollywood Dayro—a traditional manner of using singing and conversation to reflect on human nature and often used to deliver knowledge to the young generation—by Gujarat's own Maulik Nayak. The folk musical Kusumbal Dayro added a different dimension by paying a tribute to Late Hemu Gadhvi by Yogesh Gadhvi, Osman Mir, Sai Ram and Lalita Ghodadra, wrapping up the day at 1 AM in the night with art, culture, color, vigor, exuberance and the essence of Gujarat oozing out in hefty doses leaving all enchanted and waiting for more for the remaining two days.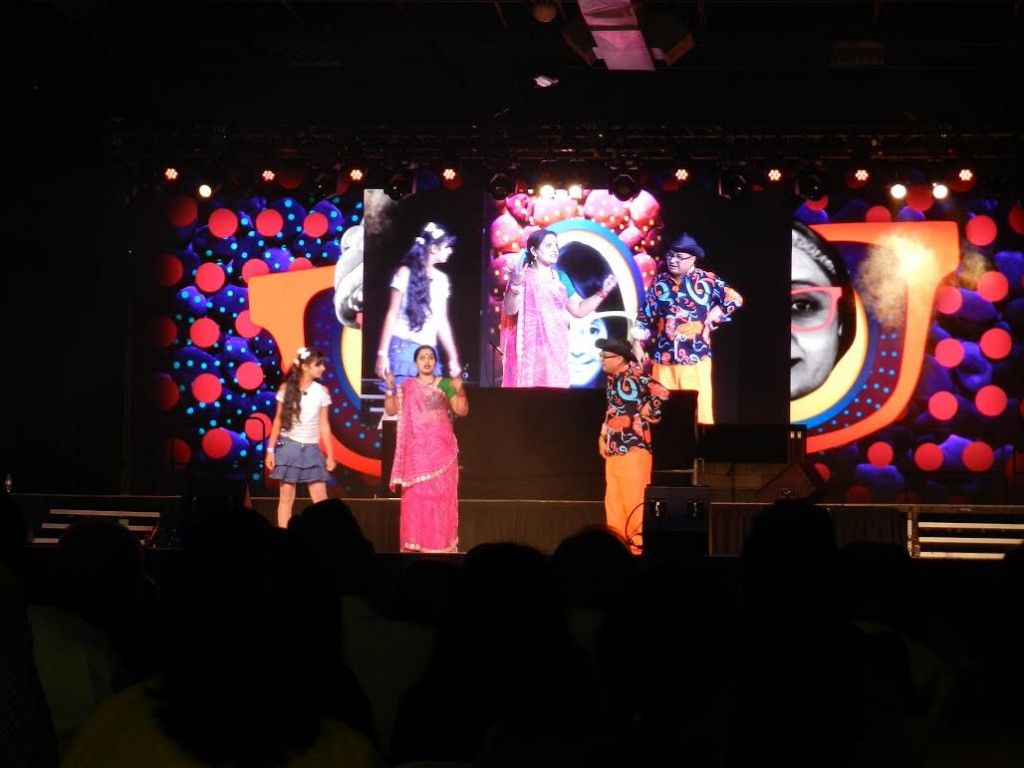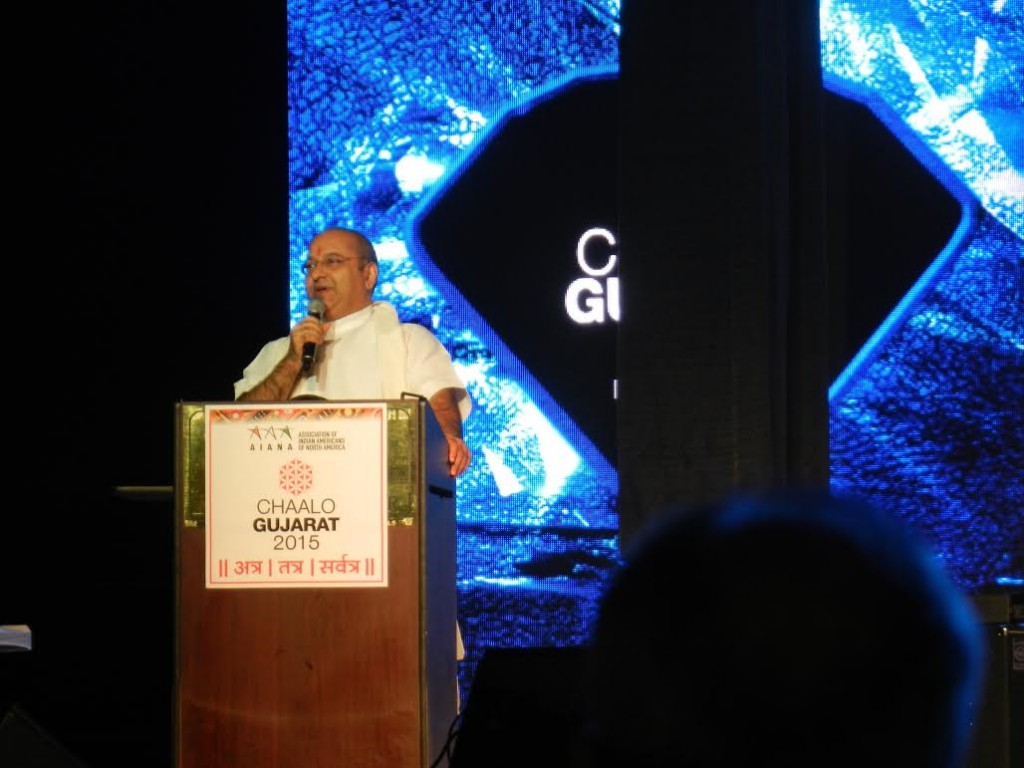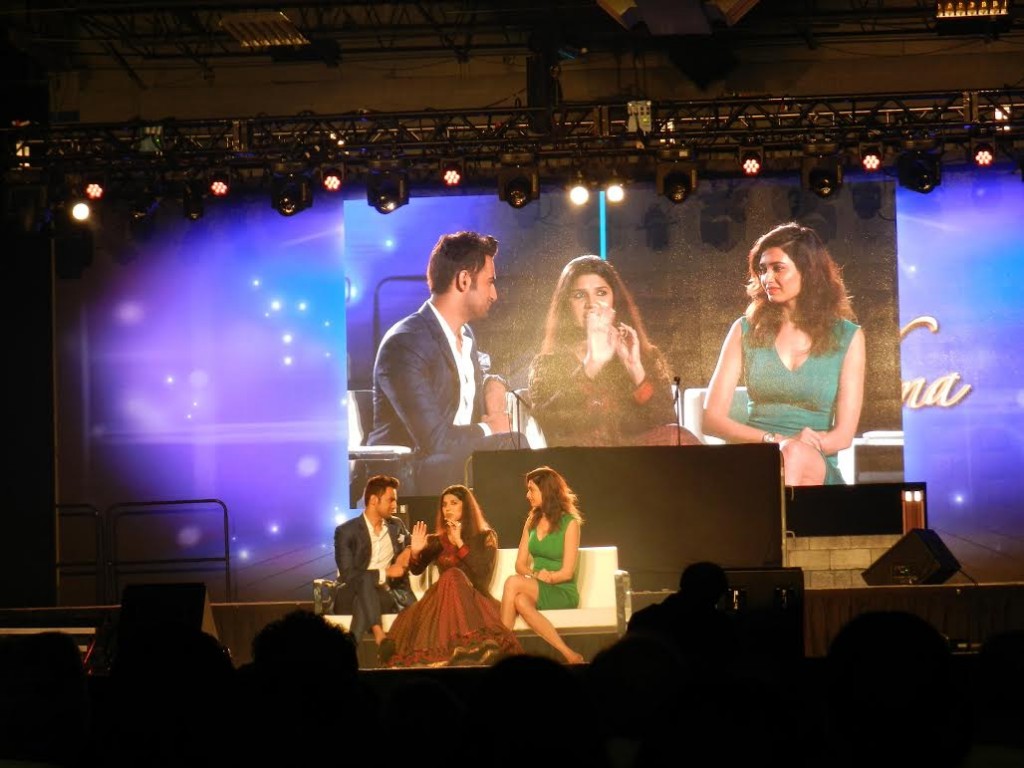 ________________________________________________________

– DeshGujarat