Rail link to Kandla port in Gujarat likely to be operational again tomorrow
August 04, 2015
Ahmeadbad
The washed away railway track, in Ramsan near Dhanera of rain-ravaged Banakantha district of Gujarat, situated on all important Jodhpur-Bhuj main line that ferries goods from Kandala port is expected to be operational from tomorrow, Defense Spokesperson Wing Commander Abhishek Matiman said today.
The army-men from the Konark Corps and railway engineers have almost completed the work refilling the washed away soil beneath the track at a distance of around 15 kilometer from Dhanera towards south. In all likelihood it would become operation from tomorrow, Mr. Matiman said.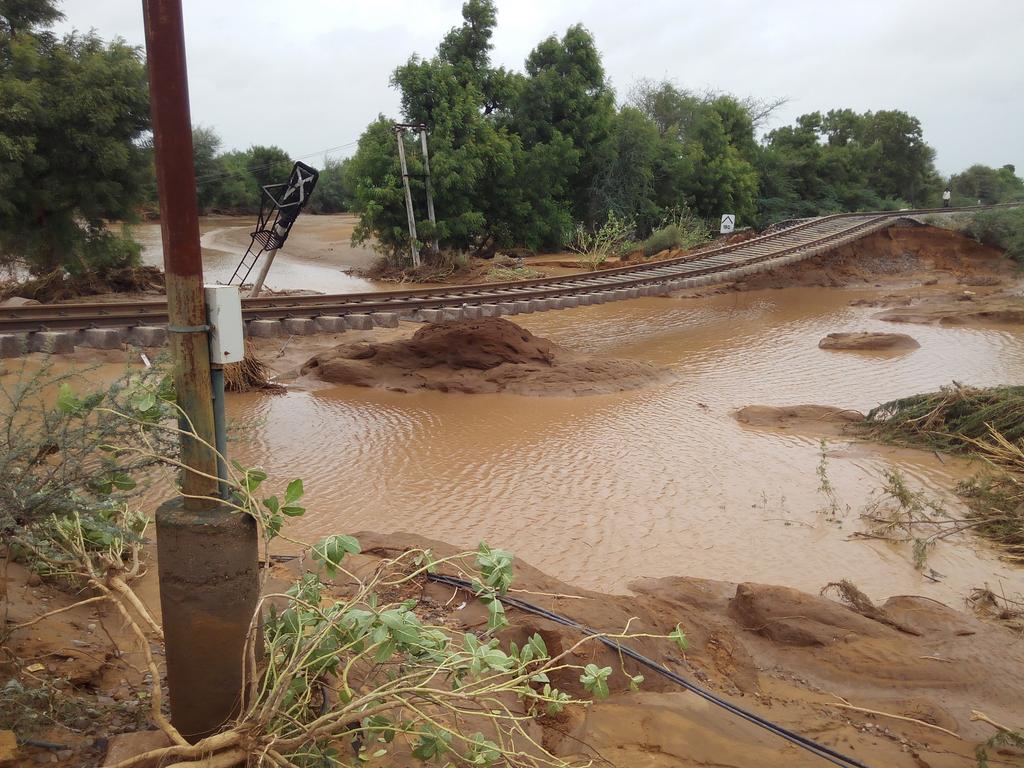 The heavy rains that lashed the northern Gujarat district for three days last month had caused wide spread damage to the life and properties. Owing to washing away of the track the plying of over 50 goods and passenger trains has been hampered for almost ten days.
Wing Commander Matiman said,'on emergency requisition by Divisional Railway Manager (DRM), Jodhpur for restoration of the railway line which happens to be a life line for population residing in the remote areas, the Army authorities of the Konark Corps convened an emergency meeting along with railway engineers. Consequently two dozers were mobilised swiftly from Jodhpur and Udaipur military stations and despite inclement weather and restricted trafficability reached the affected site on 31 July.'
On reaching Dhanera the Konark engineers carried out a quick appreciation of situation leading to the soil erosion caused by incessant rains and floods rendering the railway service connecting Jodhpur to Bhuj with traffic of 12 passenger and 45 goods dysfunctional, he said.
https://pbs.twimg.com/media/CLJ3R9rUYAEPLL7.jpg
Appreciating that the railway engineer equipment could not approach the affected site as the area had become unsuitable for movement of railway equipment, the Army engineers set about the enormous task of clearing a pathway to facilitate the move of railway engineers to carry out the restoration work along with Army engineers at Ramsan. Once the pathway had been created the primary restoration work at Ramsan involved moving huge quantity of earth to plug the breach caused by the incessant rains and flood. The Konark Corps along with railway engineers displayed steadfast commitment to restore the breach and ensured that railway connectivity to the mainland is restored in the fastest possible time frame most likely by tomorrow, the Army spokesperson said.
– DeshGujarat