Anita Dongre brings Gujarat's Ahir handicraft to Lakme Fashion Week
August 28, 2015
By Juhi Chakraborty
Mumbai,
Ace designer Anita Dongre teamed up with Bollywood actress Dia Mirza to pay tribute to the glorious craftsmanship of India with the launch of her outstanding "Grassroot" collection at the ongoing Lakme Fashion Week.
Dia's touching introduction of the theme kick-started the show. Anita's dream to revive the precious crafts of the country like Ahir embroidery from Gujarat, ikat from Karnataka and Hyderabad, Gotta Patti from Rajasthan, weaves of Banaras, intricate Warli and hand block prints turned into a reality with her collection.
Her brand's philosophy of "Revive, Sustain, Empower" was amply evident as the intricate garments appeared on the ramp and was hailed by Dia.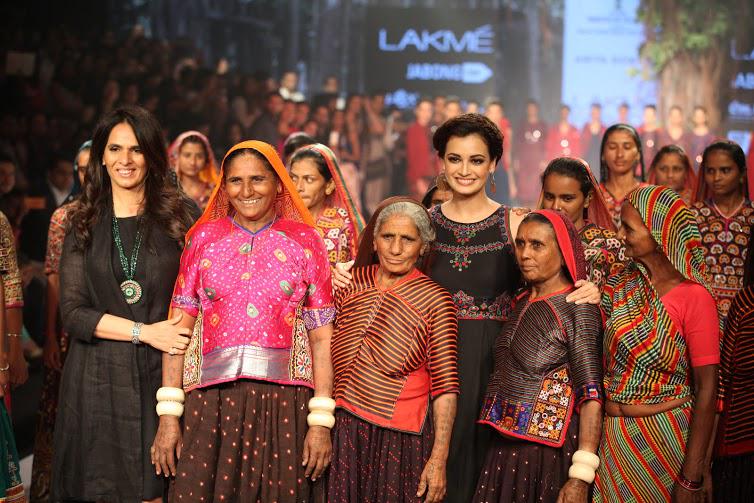 "I am a great fan of Banarasi weaves. And I always was anxious about the fact that the hand-woven industry is getting weaker and dying.
"But when designers like Anita Dongre are paying so much importance to this initiative and trying to empower hand weaves then I feel very happy. I am personally very proud of Anita's initiative to help them. I am happy that designers are taking make in India so seriously," Dia told PTI.
The fabrics in the collection were gorgeous silks from Bhagalpur with smooth textures. The varying styles moved from western to fusion in easy silhouettes with lavish crafts as the focal point of each entry.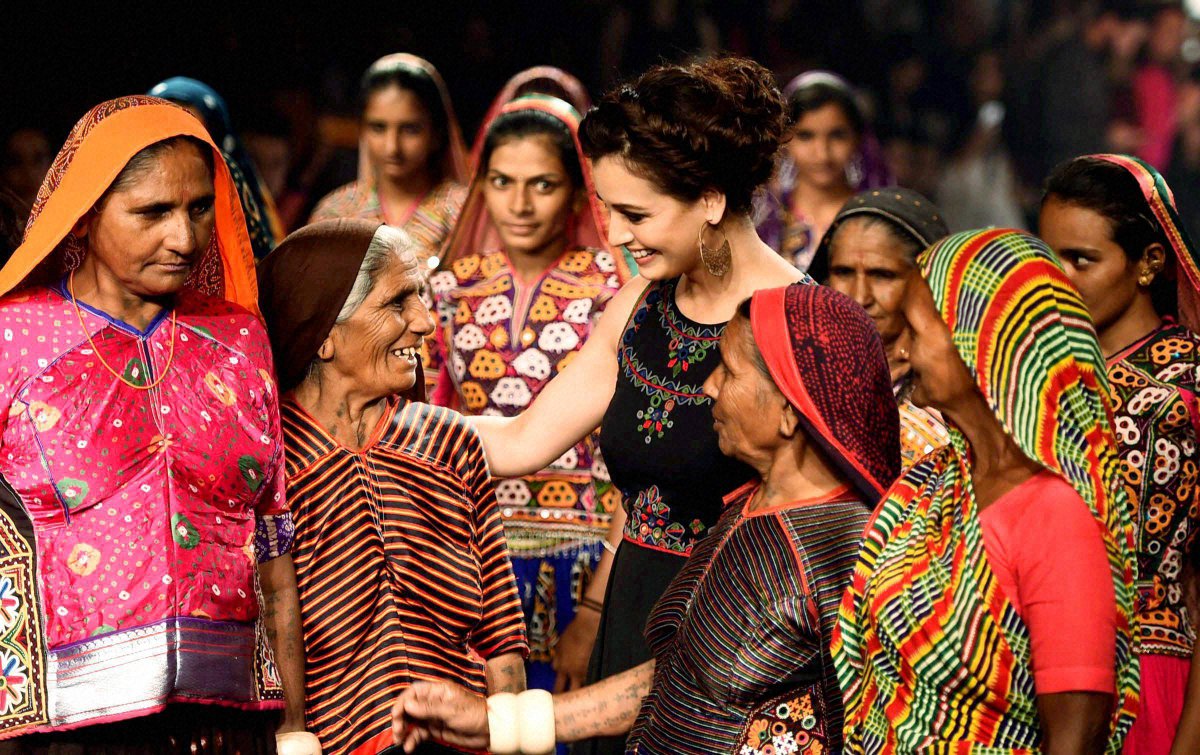 Anita added the beauty of block printing, Warli and embroidery to highlight the apparel.
"It is not just the job of one designer. Every designer has to come together and do something for the weavers of Banaras. It is happening slowly but it is. I also request all brides to have one Banarasi weave in their wedding trousseau," Anita said.
The opening of the show was a dramatic entry of five white cropped tops with varying sleeves, teamed with black Samurai pants. Soon the black/white section featured asymmetric striped/solid tunics, shirt waister dresses, cascading poncho tops, capris, slit sleeve capes, front buttoned tubes and cross-over multi-print flared dresses.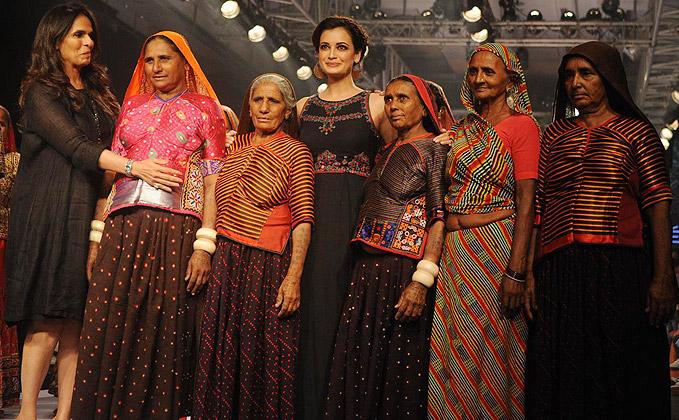 The earthy tones of the brown collection brought in cool summer frocks, batwing ponchos, and striped shifts. Onto the indigo/green combo, the dresses, loose tunics and kurtas were comfy and practical.
The rust shade was seen for pleated skirts and bolero, drop shoulder lean maxi and sharply cut suits.
Anita's premiere collection of eco-conscious bags were functional and displayed the craft of miniature paintings of The Flora Fauna, The Mughal Garden and the Desert Craft Series, which are part of the ancient tradition of Jaipur.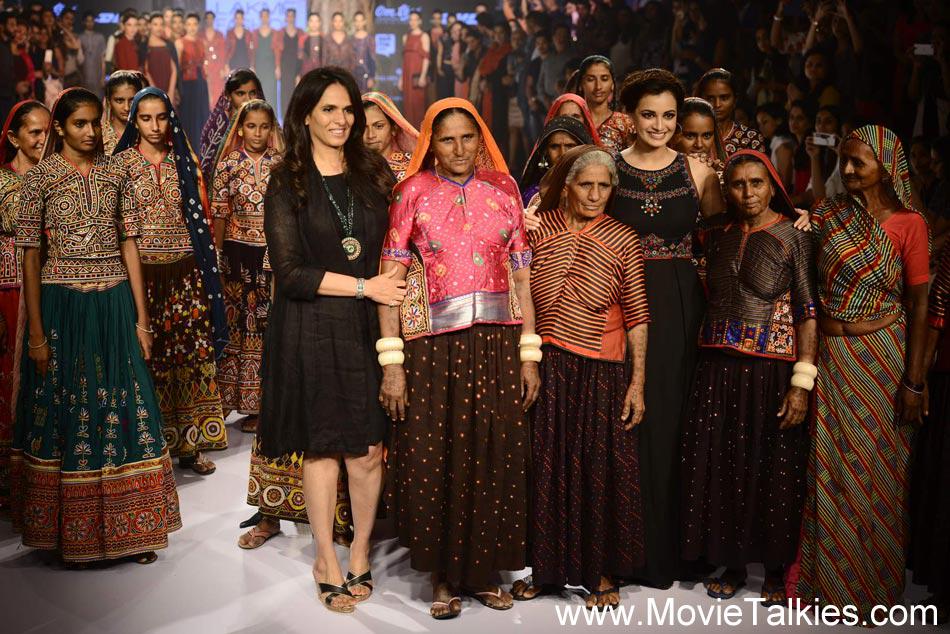 PTI