CCI probes alleged cartelisation in airfares
September 19, 2015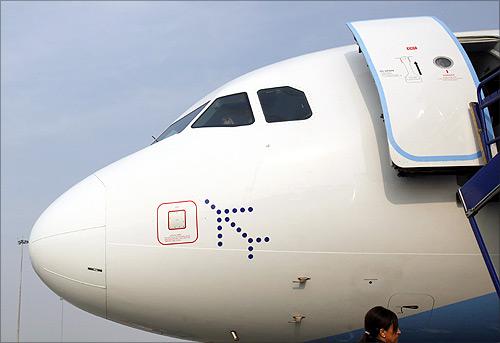 New Delhi

Noting that concerns over sudden rise in airfares are "understandable", Competition Commission today said it is again probing alleged carterlisation in air ticket prices even though earlier probes did not find any evidence in this regard.
"Cartelisation in airfares is something we have looked at in the past. The investigator (DG) could not find any evidence of cartelisation. At this moment also, the issue is being looked at," Competition Commission of India (CCI) chairman Ashok Chawla said.
The watchdog had asked its investigation arm Director General (DG) to look into the matter of airfares on three previous occasions but did not find any evidence of fair trade norm violations.
During an interaction with journalists at the Indian Women's Press Corps, he said that technically and conceptually, "there could be potential for cartelisation but whether there is or not it needs to be found out".
Responding to queries about sudden movements in airfares, the CCI chief emphasised that the regulator has not looked at predatory pricing.
In recent times, there have been increasing demand from various quarters, including Parliamentarians, to put in a mechanism to contain steep fluctuations in airfares.
Earlier this week, domestic airlines sought a week's time from the government to come up with their proposals to address the issue of "high fares", especially during the festival time.
When asked about his views on government plans to regulate air ticket prices, Chawla — who is also a former Civil Aviation Secretary — said the factual position is that formally there is no regulation of airfares now.
However, "there is concern from the public policy point of view…. It is understandable that there is concern about (air ticket) prices suddenly becoming high," he noted.
On the issue of regulating airfares, he also stressed that CCI is certainly not in the picture now.
Last month, Chawla said that capping of airfares would violate competition norms as it stifles the movement of market forces.
Terming that such a move would be "antithetical" to the philosophy of competition as well as deregulation, Chawla had stressed that market forces should be allowed to operate.
Currently, the CCI is probing whether there is cartelisation among carriers in fixing price of air tickets.
In May, a group of Parliamentarians led by by BJP leader Kirit Somaiya, had met Chawla and lodged a fresh complaint against carriers on airfares.
PTI