GSFC exports first consignment of new products to Myanmar
October 13, 2015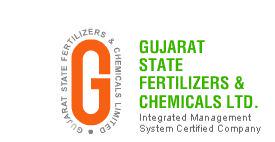 Mumbai
Gujarat State Fertilizers & Chemicals Ltd (GSFC) today said it has exported the first consignment of the newly launched industrial products – Gujcon CRF & PRF – to Myanmar.
"We have exported our first consignment of Gujcon CRF & PRF to Myanmar. We recently launched these industrial products," a company statement said without disclosing value of the consignment.
Concrete reinforced fibre (CRF) and nylon reinforced fibre (PRF) are used in construction and infrastructure industries. These products help in enhancing the abrasion resistance and durability of concrete structure, reduce shrinkage cracks and rebound loss, water permeability etc, it added.
The concept of secondary fibre reinforcement in construction industry is in infancy stage in most of the Asian and African countries vis- -vis Western nations. There is a huge untapped market potential for such products in these countries, the statement said.
The addition of Gujcon CRF & PRF in GSFC product line-up will help India earn forex by exporting them to different countries, it said.
PTI