Netaji's family hails PM's decision on declassifying files
October 14, 2015
New Delhi
The family members of Subhas Chandra Bose today hailed Prime Minister Narendra Modi's announcement about declassifying secret files related to Netaji and hoped that the "historic" decision would finally lift the veil over his mysterious disappearance.
"Today actually is the independence day for India as documents on Netaji will be declassified," said Netaji's great grand nephew Chandra Kumar Bose, who was among 35 members of Bose's family who met Modi at his residence this evening.
"It is the will of PM, the work (declassification) will be done," he said about Modi's promise to start unveiling the files from January 23 next year.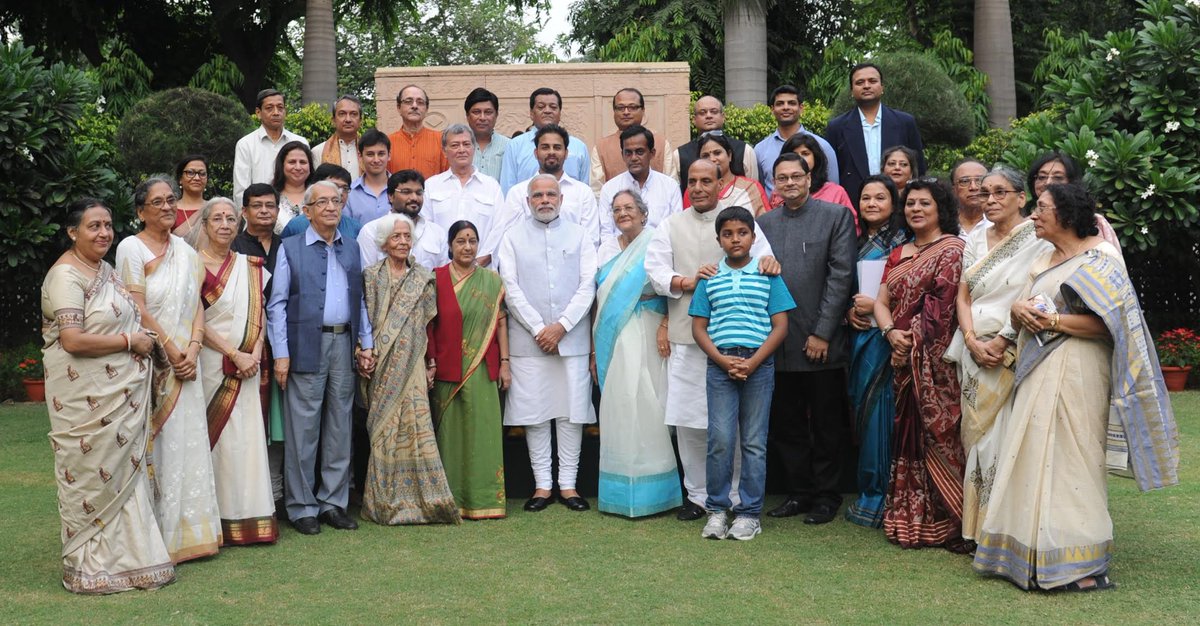 He noted that the earlier governments tended to "hide" these files whereas Modi had decided to make them public.
Hailing the decision, Netaji's niece Chitra Ghosh hoped that declassification would give answers to so many theories that have been going around about Bose.
Criticising the previous governments for not taking such a decision, she said she was hoping that the Prime Minister would agree to declassify the files but was not expecting him to give a specific date for the same.
"It came as really surprising," she said.
"He extended lots of hope to us saying that January 23 will be the first step of declassification. Finally, there is hope that the veil over Netaji's death will be removed, as the PM himself has assured us," said another relative Arya Bose.
Abheejet Ray, a nephew of Bose, said, "The Prime Minister agreed to the need for declassification of files and papers on Netaji and INA. He said like you I also feel from the heart that these papers should be out and declassified."
Quoting Modi, he said that "every good occasion had to be a good day and that is why he has chosen January 23 next year, the day Netaji was born, as a milestone from where the process of declassification of files on Netaji and INA will start."
Another relative Pritha Dhar Chaudhury said, "This is a great day, a great evening for all of us. I mean recognizing the family and recognising the person."
Her 11 year-old son Ujan was also present in the meeting of family members with the PM Modi.
"He (Modi) hugged me and played with me by pulling my ears while clicking photos," said the class VI student.
The youngest great grand nephew of Netaji, Nawal Bose said "everything we expected from the meeting (with PM) was accepted and granted."
Terming Modi as a very "direct and straight forward" leader, Nawal said "he is doing the utmost for declassification of files on Netaji… I have utmost faith in his assurance."
During the meeting with PM, the oldest members of the family expressed their views after which Modi addressed them.
PTI