African nation issues stamp on Durga
October 15, 2015
Kolkata
Reflecting an international interest in the Indian festival of Navratri and Durga Puja, an African island nation today issued a special stamp on Goddess Durga.
Adorned with special features like velvet effect and Swarovski element, the limited edition collectors' stamp was launched by Sao Tome and Principe, an African Island country near the Equator, said numismatist Alok Goyal who has the sole selling rights for the stamps.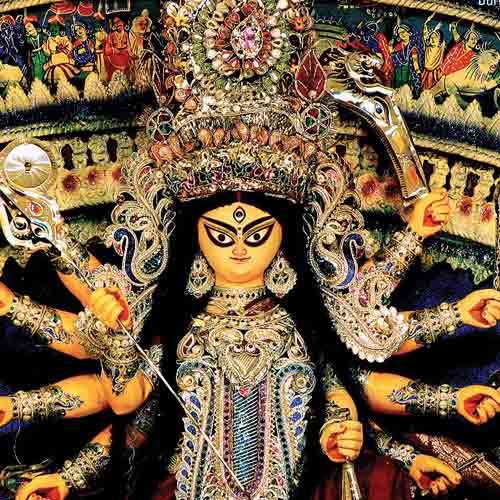 The stamp, having a face value of 86,000 Dobra, currency unit of the Portuguese-speaking country, shows a picture of 'Sherawali Maa' sitting atop a tiger.
Only 1500 pieces of this stamp have been issued internationally of which 1000 will be available for the Indian market and rest will be used by the issuing country, Goyal said.
West Bengal's biggest festival Durga Puja, which begins from October 20, is a four-day melange of festivities, celebration and devotion.
PTI