BJP claims party gaining strength across Kashmir
October 19, 2015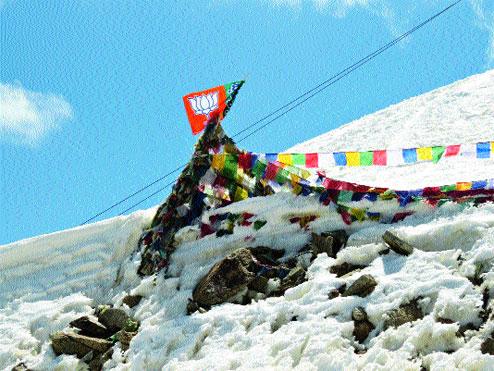 Jammu
Claiming that the BJP was getting stronger in Jammu and Kashmir, the state unit of the party today said more than 80 per cent booth-level committees have been constituted under the ongoing organisational elections.
Addressing media persons at party headquarters here, election incharge and state treasurer Chander Mohan Gupta said the organisational elections at 80 per cent polling booths had been completed in Kashmir which saw huge participation.
"It has happened for the first time that BJP witnessed massive participation of party activists in organisational elections in Kashmir and we succeeded in constituting such a large number of booth committees," he said.
He claimed that the enthusiasm among the youth in particular during this exercise reflects that BJP has gained popularity in Kashmir and created a strong foothold.
"People are getting attracted towards the ideology and principles of BJP and its efforts towards developing the state in all fields," he said adding that the people in Valley were impressed by Prime Minister Narendra Modi's slogan – 'Sabka saath, Sabka vikaas'.
"Be it north, south or central zone of Kashmir, the party activists are displaying deep interest and enthusiasm in the election process. BJP is getting further strengthened in entire Valley," he said.
After the successful conduct of booth level elections under the first phase, Gupta said the mandal and district level exercise for the same will be completed by October 30 and finally by November 20, the entire exercise upto the state level will be completed.
"The party organisational elections in entire Jammu province and Kashmir province are going smoothly and the exercise in Ladakh, which were delayed due to LAHDC elections, will be commencing soon," he said.
PTI