Singapore returns stolen 11th Century sculpture to India
October 19, 2015
From Gurdip Singh
Singapore
A Singaporean museum today said it is returning to India an 11th-century bronze sculpture, dating back to the Chola dynasty which it had purchased from a dubious New York art dealer in 2007.
The Asian Civilisation Museum (ACM) took the decision to return the sculpture after a series of discussions between Singapore's National Heritage Board (NHB) and the Archaeological Survey of India (ASI), according to a report by The Straits Times today.
In July 2012, the dealer Art of the Past, which has operated since 1976, was embroiled in a criminal court case in New York involving illegally trafficked Indian artefacts. The firm, run by Indian-origin Subhash Kapoor, was shut down following allegations of its involvement in an international smuggling racket.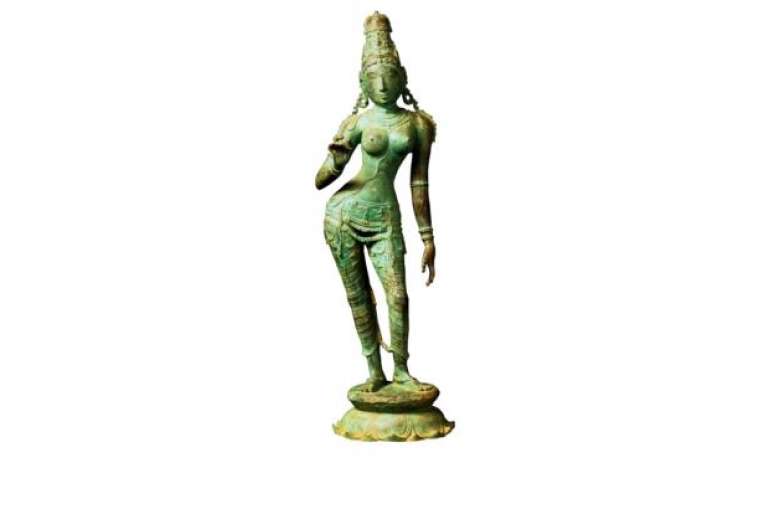 Manager of the Art of the Past, Aaron Freedman, identified the sculpture as one of 150 stolen objects sold by the company.
The ASI – the Indian government's national agency that oversees its antiquities – visited Singapore in May this year and submitted an official request for the return of the sculpture on June 16, the Singapore daily reported, citing an ACM statement.
The sculpture bears a likeness to the Hindu goddess, Uma Parameshvari, and is believed to have been stolen from a Shiva temple in Tamil Nadu.
The Asian Civilisation Museum, under NHB's management, purchased the sculpture from the dealer in 2007 for USD 650,000.
While there is no conclusive proof that the sculpture was stolen from the Shiva temple in Tamil Nadu, ACM took note of the confession of Freedman of dealing in looted Indian antiquities and of criminal possession of 150 stolen objects, the report said.
The sculpture was specifically identified by Freedman as one of the 150 stolen objects, it said.
The museum bought 30 objects from the dealer between 1997 and 2010, for a total cost of USD 1,328,250. The other 29 objects are not known to be registered as stolen artefacts.
The museum will commence legal action against the dealer to demand compensation for the sculpture, the report said. PTI