India to get Mumbai-Ahmedabad bullet train, inks Rs 98000-crore project with Japan
December 12, 2015
New Delhi
A Rs 98,000-crore project to lay India's first bullet train network between commercial nerve centre of Mumbai and Ahmedabad was today finalised at the annual summit talks between Prime Minister Narendra Modi and his Japanese counterpart Shinzo Abe.
"No less historic is our decision to introduce High Speed Rail on the Mumbai-Ahmedabad sector through Japan's Shinkansen, known for its speed, reliability and safety," Modi said at a joint media event with Abe.
He also greatly appreciated Abe's extraordinary package of approximately USD 12 billion (approx Rs 98,000 crore) and technical assistance, on very easy terms, for this project.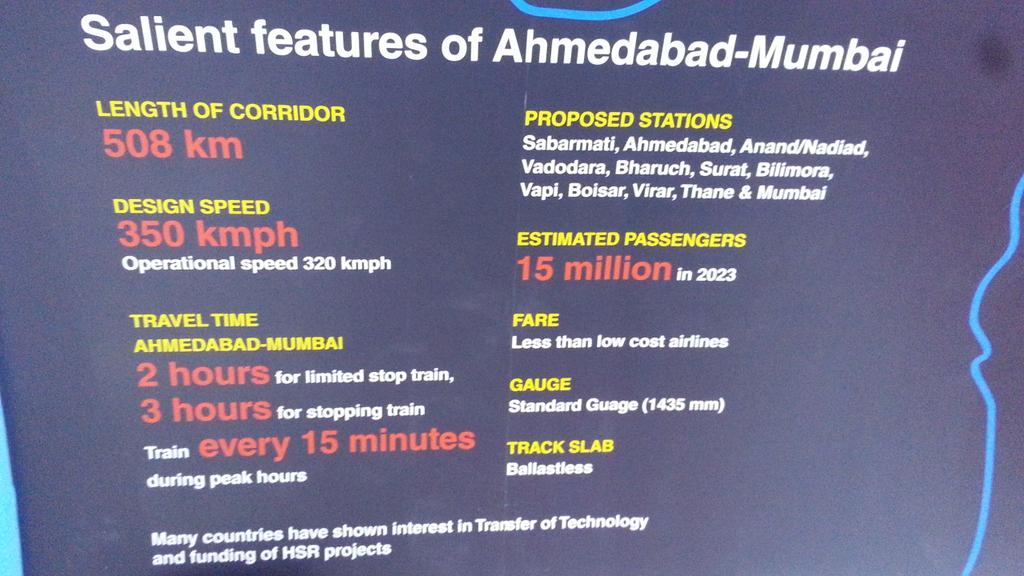 The bullet train network will link India's financial hub Mumbai with Ahmedabad in Modi's home state Gujarat. Bullet train between the two cities will cut travel time on the 505-kilometre route from eight hours to around three.
"This enterprise will launch a revolution in Indian railways and speed up India's journey into the future. It will become an engine of economic transformation in India," Modi said.
Foreign Secretary S Jaishankar said Japan will provide 80 per cent of the funds for the project at 0.1 per cent interest rate for a period of 50 years.
Jaishankar said there will be a moratorium of 15 years for repayment of the highly concessional loan.
The Foreign Secretary said the bullet train project will be implemented in the spirit of 'Make in India' initiative and transfer of technology will be a key feature of the venture.
A high-level committee will thrash out details of the ambitious project and a feasibility study on the project has indicated that it will take seven years for the project to complete after actual work on it starts.
Asked about the sourcing of materials, he said it will be from both within and outside India and that details will be finalised by the high-powered committee.
The bullet train project is being strongly pushed by Modi who had made promise to this effect during the campaign for Lok Sabha polls.
A joint statement issued after talks between Modi and Abe said the two Prime Ministers welcomed the signing of the Memorandum of Cooperation on introduction of Japan's High Speed Railways (HSR) technologies to Mumbai-Ahmedabad route.
"Prime Minister Modi appreciated Japan's consideration of providing highly concessional yen loan for the HSR on Mumbai-Ahmedabad route.
"Both sides will explore further strengthening of their partnership in high speed railways, which is a high technology area having potential to transform India's transportation sector," it said.
The two Prime Ministers noted that India's railways modernisation and expansion plans open up commercial opportunities for Japanese companies in high speed rail, station re-development and rolling stock manufacturing.
"They welcomed the signing of memorandum on technological cooperation, and R&D collaboration in the railways sector," said the statement.
PTI