Around 40,000 participate in Vadodara International Half Marathon
February 07, 2016

Vadodara
More than 40,000 runners participated in Khel Mahakumbh Vadodara International Half Marthon organised on February 7, 2016 at Vododara. Chief Minister of Gujarat ShrimatiAnandiben Patel flagged off different runs from the city's Navlakhi Ground.
The running event was organised in different categories like 21.1 km half marathon, 21,1 km relay run, 15 km run, 5 km swatchhata run, divyang run and torchbearers walk. 'Divyang Run' which was participated for the physically-abled people, witnessed participation of 1500 'Divyangs'.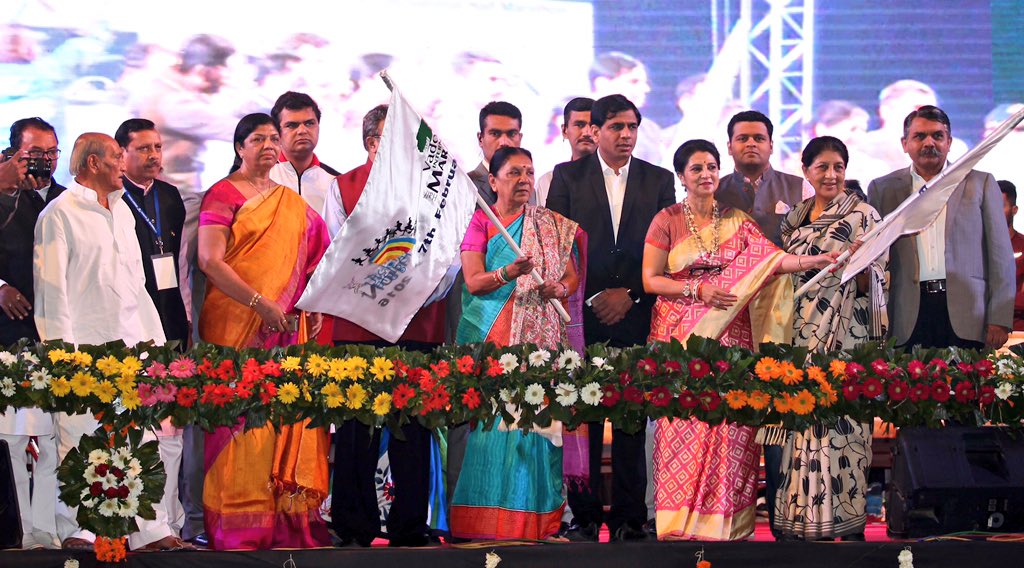 Vadodara International Half Marathon was organised as a part of the Government of Gujarat's Khel MahaKumbh. The theme of Vadodara international Half Marathon was "My city My Marathon". Social causes like Women Empowerment and Swachhata are also included in the Marathon this year. Efforts had been made to include all the sections of the society. Various Corporates, Social organizations, public bodies, Educational Institutions and the common citizens have supported the event tremendously.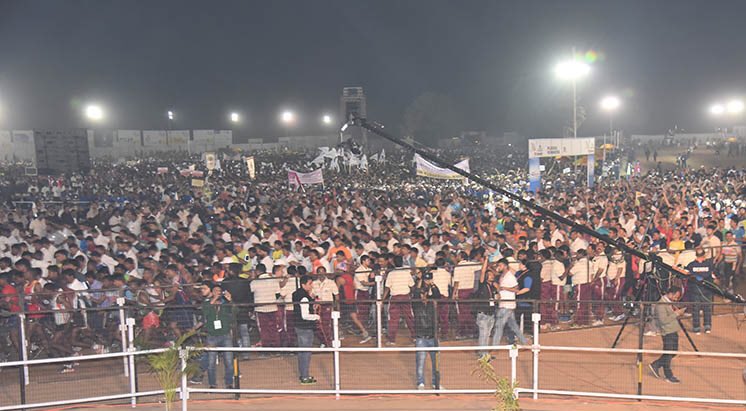 Along with chief minister of Gujarat SmtAnandiben Patel, minister of state for finance of Gujarat Shri Suarabh Patel, Reliance's Shri DhanrajNathwani, members of parliament SmtRanjanben Bhatt and Shri RamsinhRathva, mayor of Vadodara Shri Bharat Dangar, local MLAs shriYogesh Patel, Shri JitubhaiSukhadia, SmtManishabenVakil, chairman of Vadodara Urban Development Authority Shri NV Patel, religious leaders of various sects and other dignitaries remain present. The event also witnessed present of three international cricketers IrfanPathan, Yusuf Pathan and HardikPadya.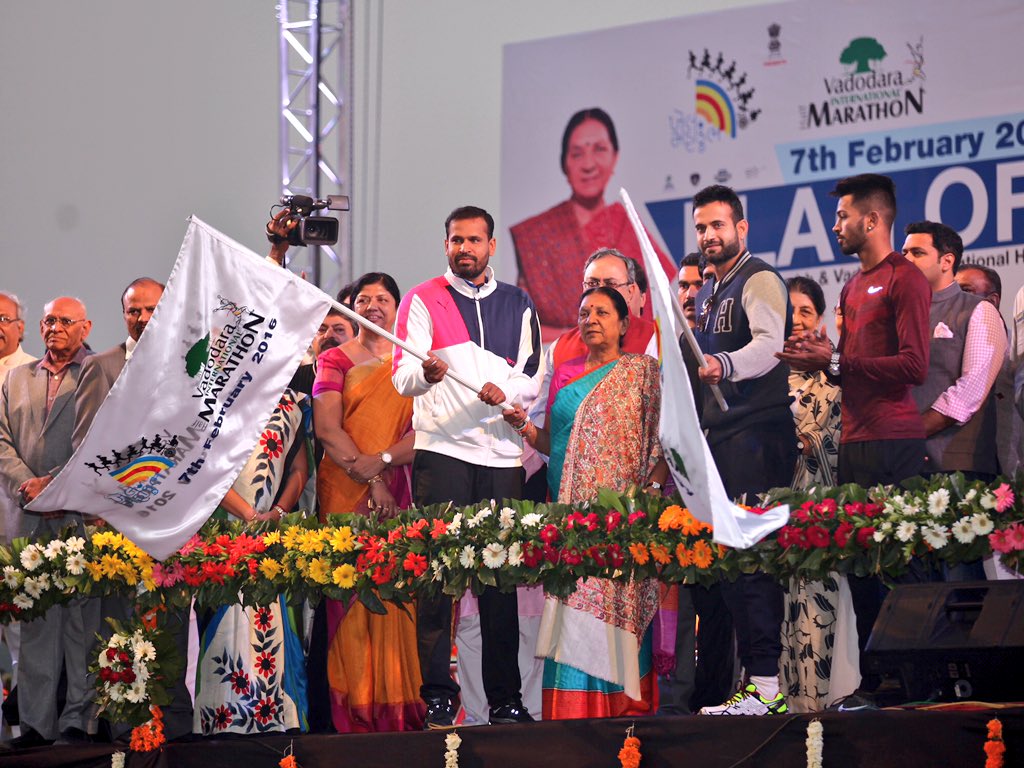 Chief Minister of Gujarat SmtAnandiben Patel reiterated commitment of government of Gujarat to promoter sports in the state. "Such sporting events develop sportsman spirit in us. I am happy that more and more cities and towns are organising such events. The government wants more people to join sports which benefit health," said Smt. Anandiben Patel.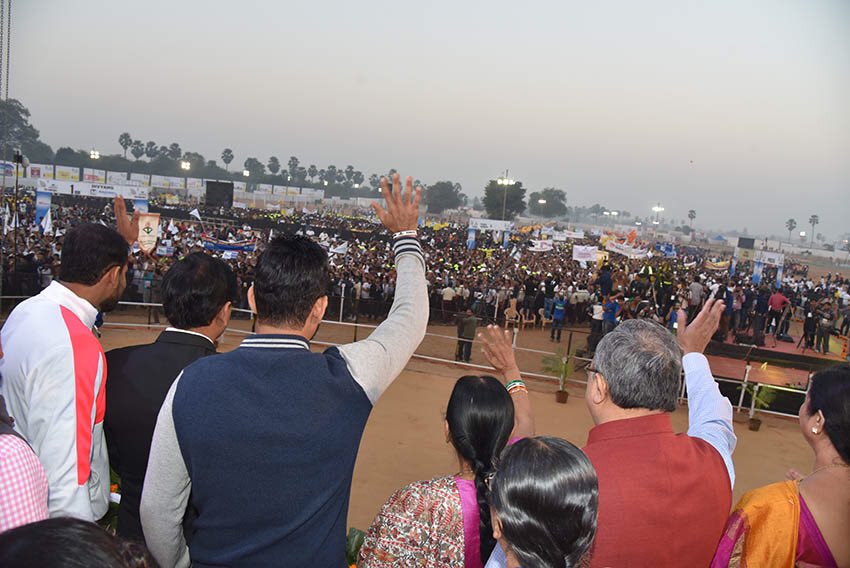 Chairperson of Vadodara Marathon SmtTejal Amin welcomed the guests and participants on behalf of the Vadodara International Half Marathon and also thanked the government of Gujarat for making the even a huge success. "I thank chief minister SmtAnandiben Patel, government of Gujarat and Sports Authority of Gujarat without whom the event would not have been successful," said Amin.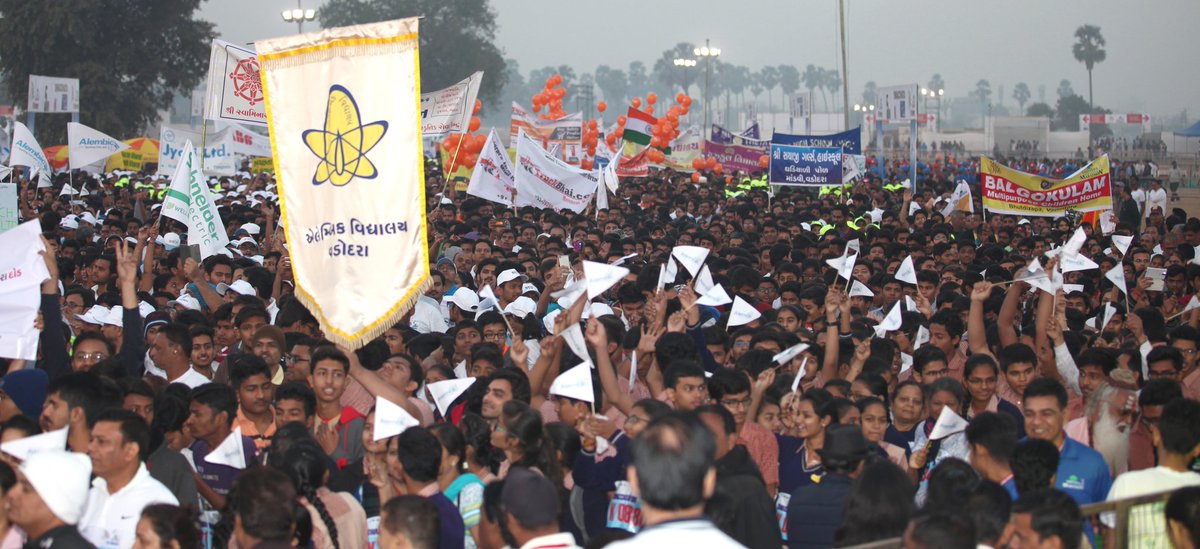 Reliance JioInfocomm Ltd (RJIL), a subsidiary of Reliance Industries Ltd (RIL), set up three seflie zones at the finishing points at 5 K.M and 21.1 K.M. Thousands of runners snatched selfies and uploaded on social media using Jionetwi-fi facility provided by RJIL.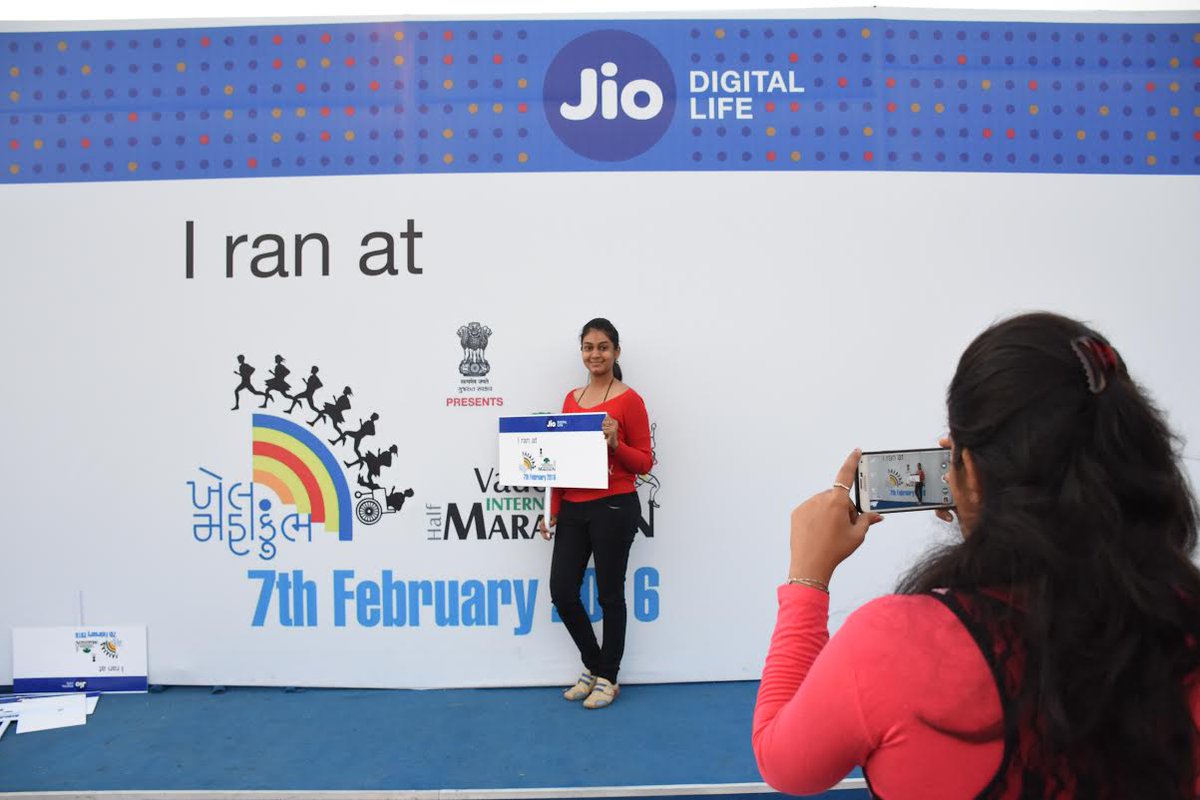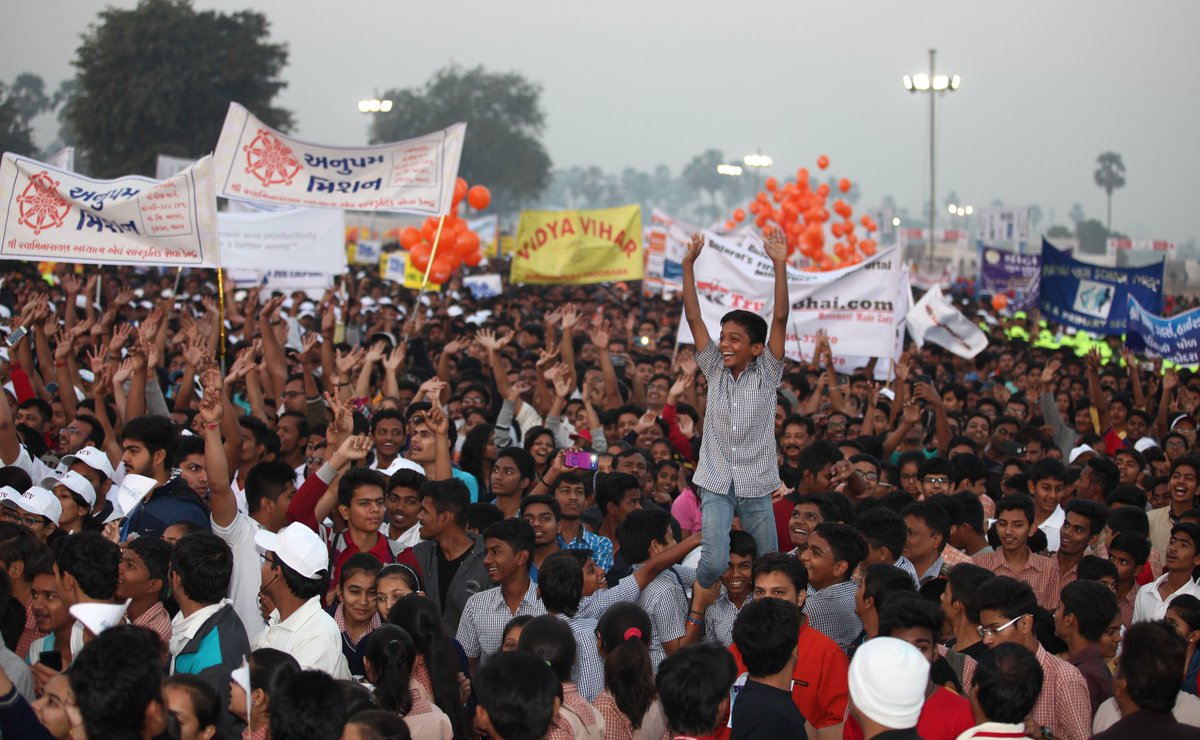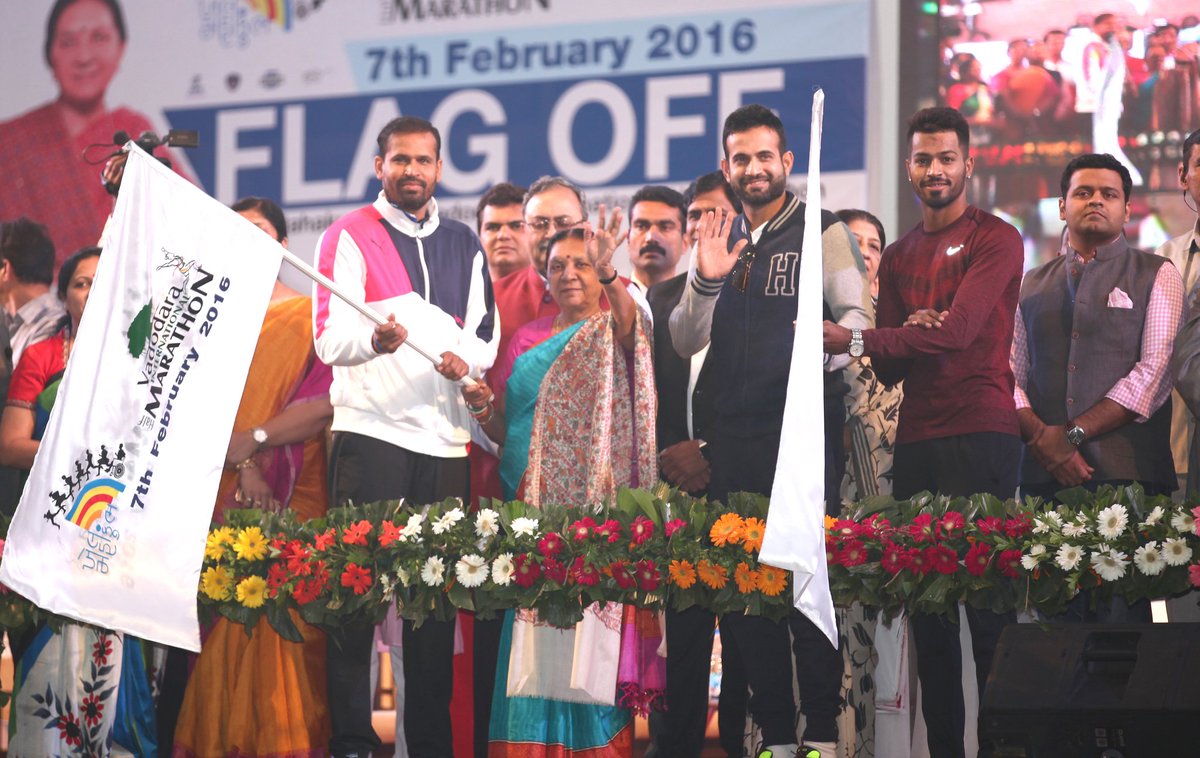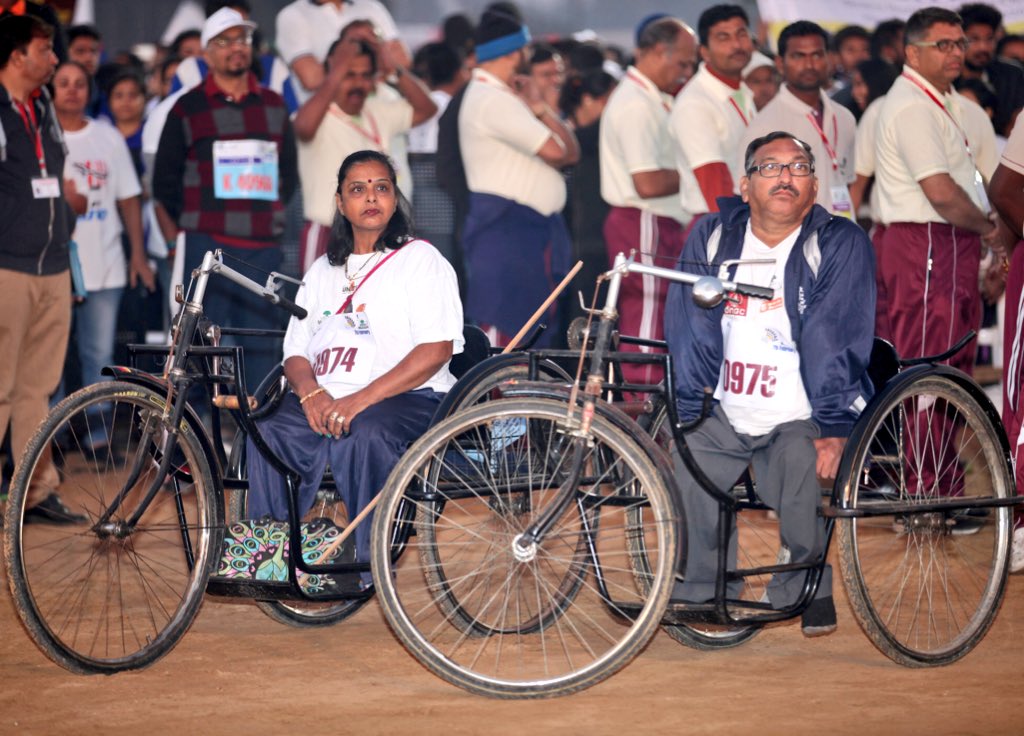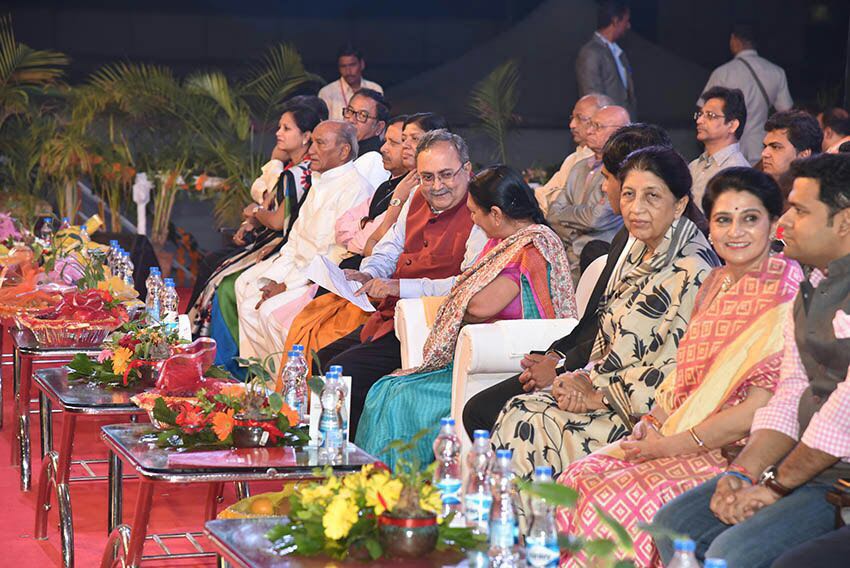 – DeshGujarat