Smriti Irani visits Somnath Mandir in Gujarat
April 03, 2016
Somnath
Union Minister for Human Resource Development(HRD) and Rajya Sabha MP elected from Gujarat Smt Smriti Irani today paid visit to Shri Somnath Mandir. She was accompanied by her husband Zubin Irani.
She was welcomed by district collector Dr. Ajay Kumar and district police chief Shri A.M Munia along with Somnath Trust's Executive Officer, Somnath Sanskrit University's Vice Chancellor Arknath Chaudhary among others.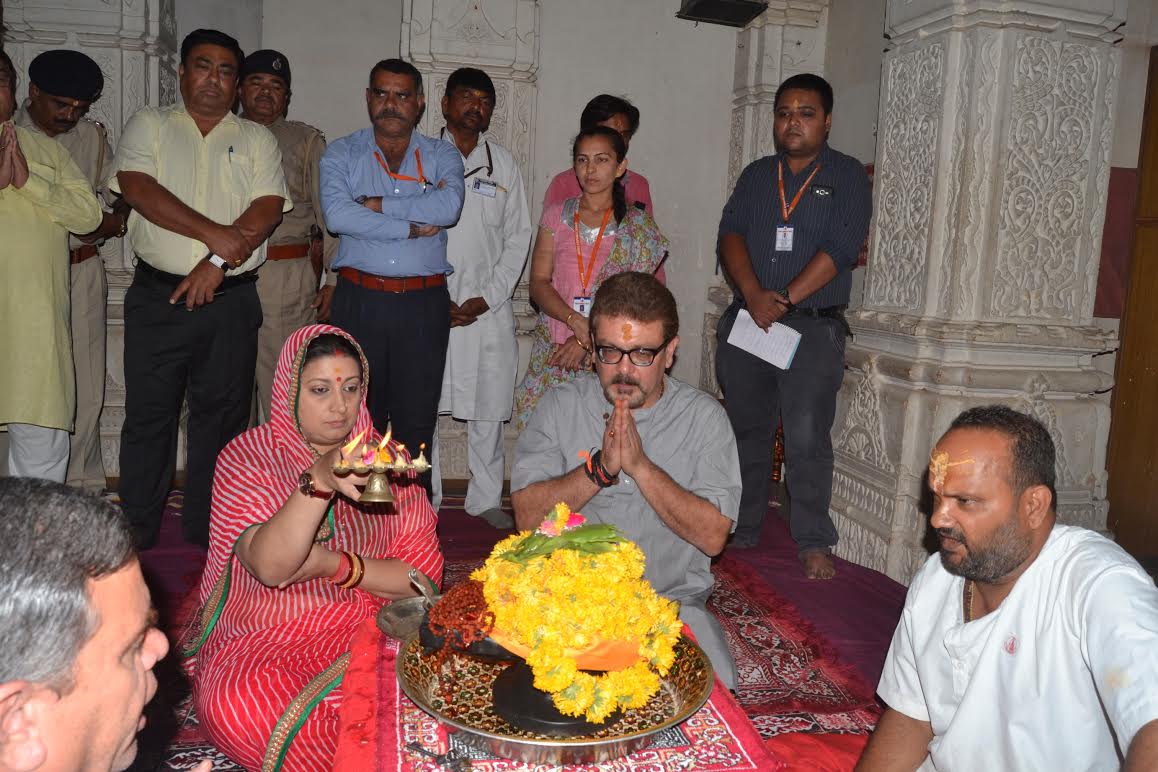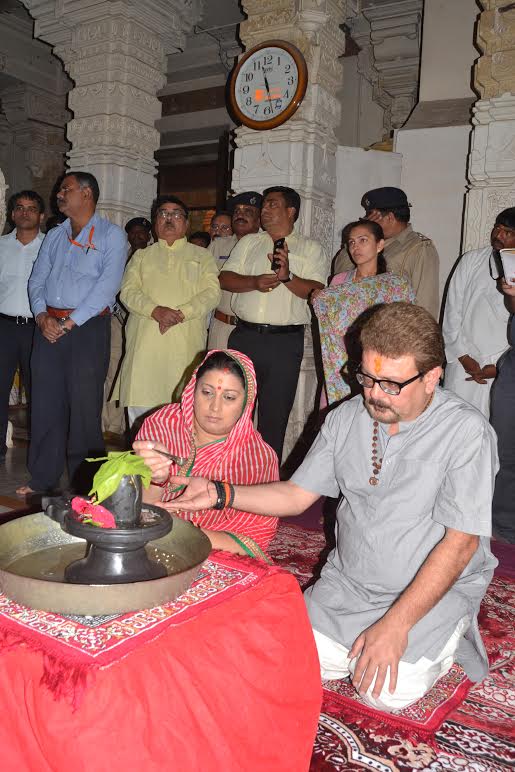 The minister performed abhishek and maha puja at Somnath Mandir.
In brief talk to media persons outside the mandir she said, devotees come to Mahadev's durbar to seek blessings. Bholenath has given her so much without even demanding.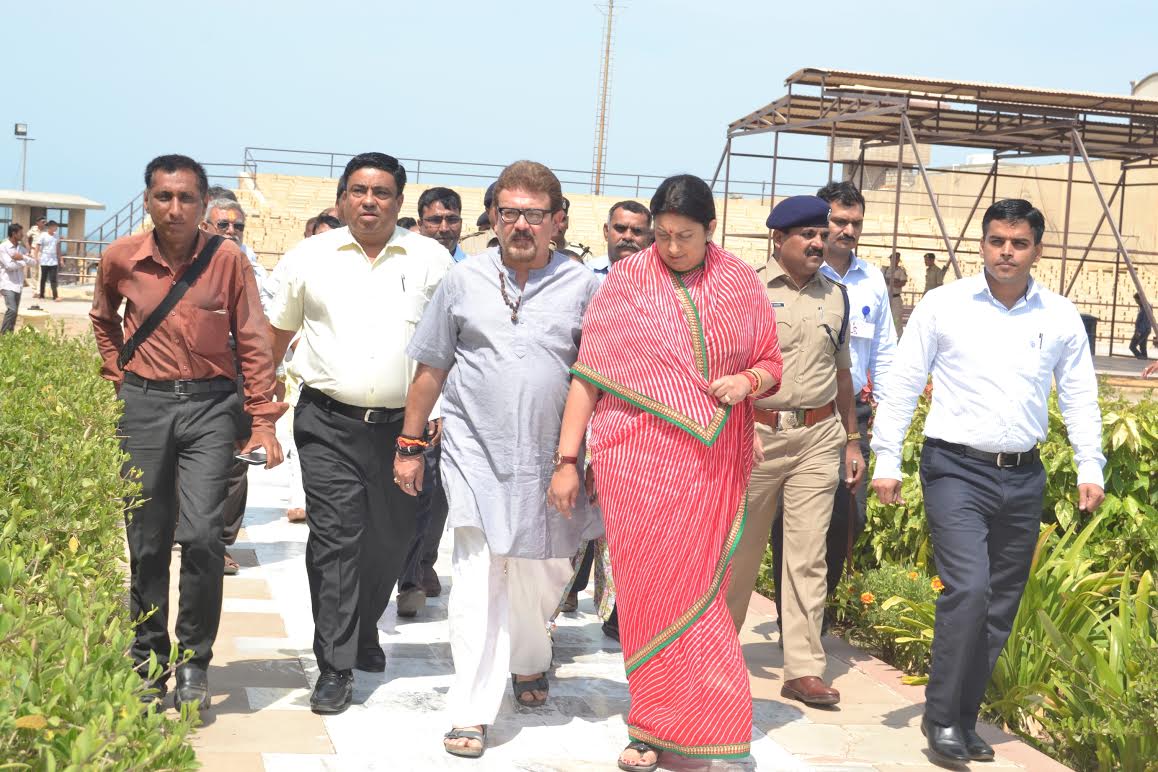 She said she prayed for Somnathji's blessings for children, students and those who are passing through struggle in life.
The Minister was welcomed with shawl, Somnath photograph as memento.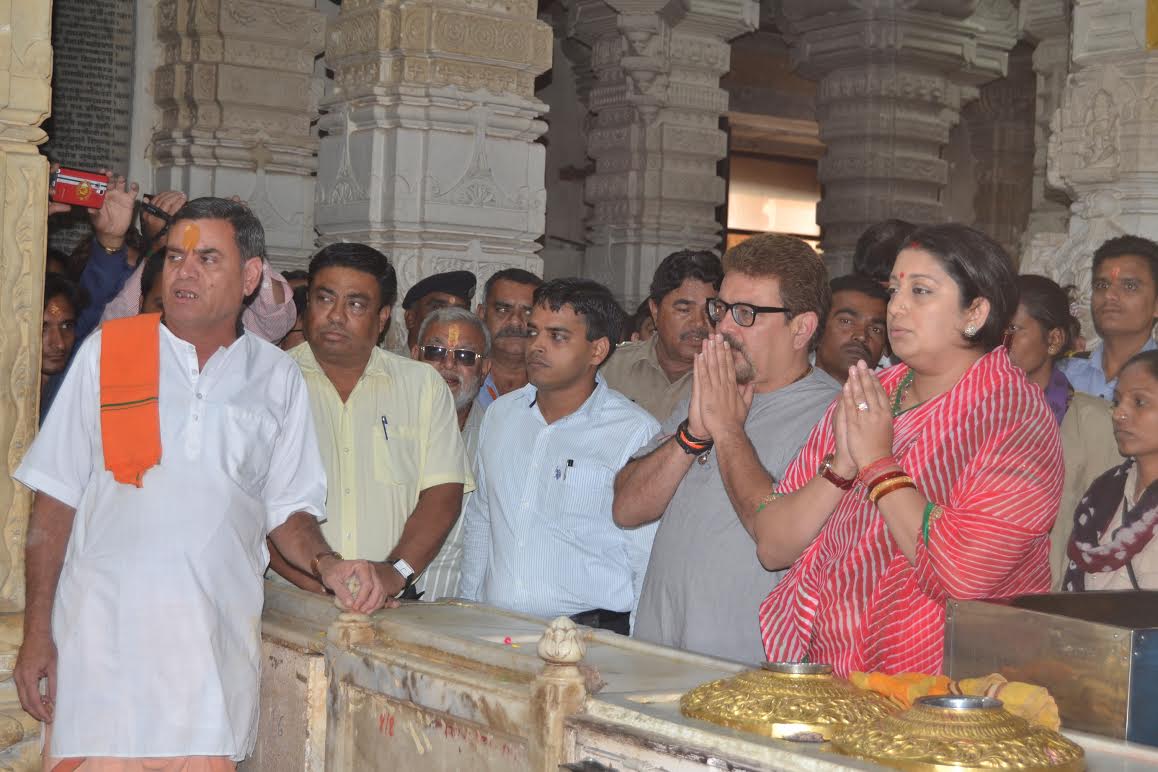 – DeshGujarat