PM Narendra Modi to pay last respect to Pramukh Swami today at Sarangpur
August 14, 2016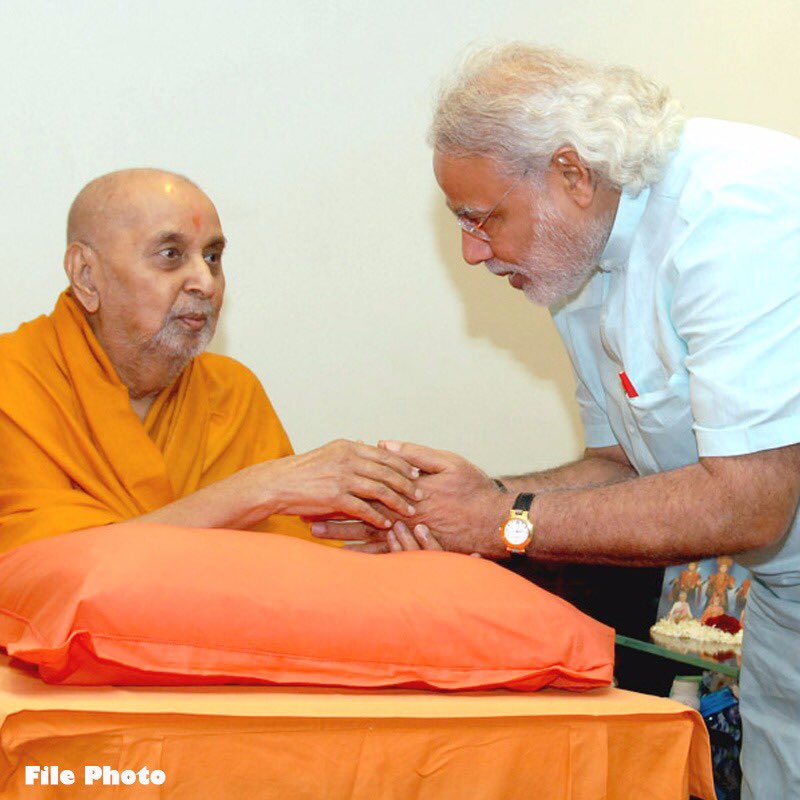 Ahmedabad: Prime Minister Shri Narendra Modi will reach Sarangpur in his home-state Gujarat to pay last respect to Bochasanvasi Akshar Purushottam Sanstha(BAPS) head Pramukh Swami tomorrow afternoon.
The Prime Minister after his Independence Day speech at Red Fort in Delhi will leave for Bhavnagar, the nearest airport from Sarangpur. He will then move to Sarangpur by helicopter. He is expected to be in BAPS Sarangpur campus anytime post noon.
8 SRP companies, 4 Quick Response Teams, 8 IPS, 13 DYSPs, 3 Chetak Commando teams, 4 bomb disposal teams, 6 IG and DIG level officers are moved to Sarangpur ahead of Prime Ministr's visit.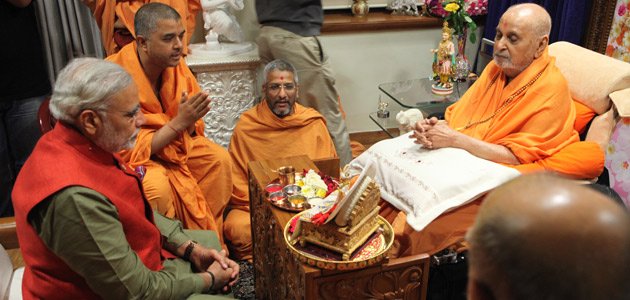 95-year old Pramukh Swami passed away yesterday. Prime Minister Modi had in his tweet yesterday described Pramukh Swami as his mentor. When he was Chief Minister of Gujarat, Narendra Modi would go to seek blessings of Pramukh Swami before taking oath.
Pramukh Swami's last rites will take place at 3.00 pm on August 17.
After his address from the Red Fort tomorrow morning, PM will go to Sarangpur, Gujarat to pay his last respects to HH Pramukh Swami Maharaj.

— PMO India (@PMOIndia) August 14, 2016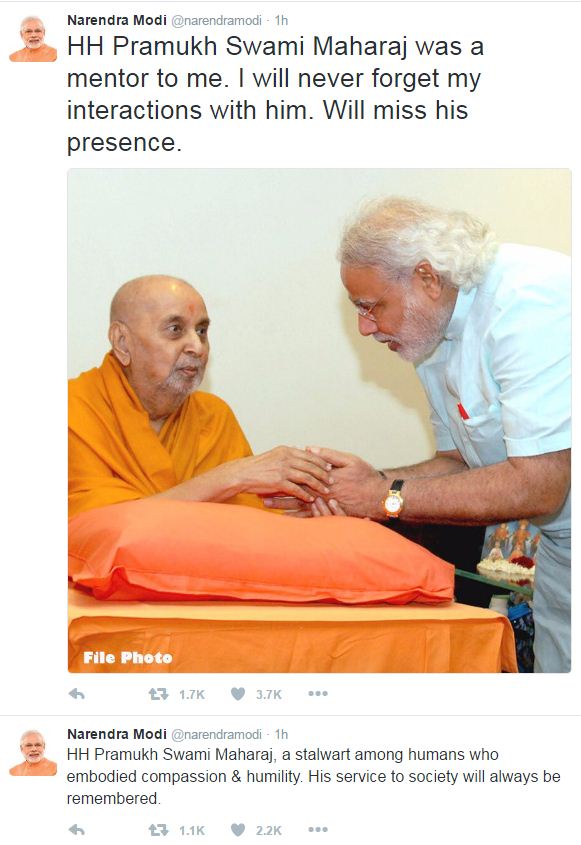 DeshGujarat