Gujarat aims to end water woes of Saurashtra with SAUNI scheme
August 29, 2016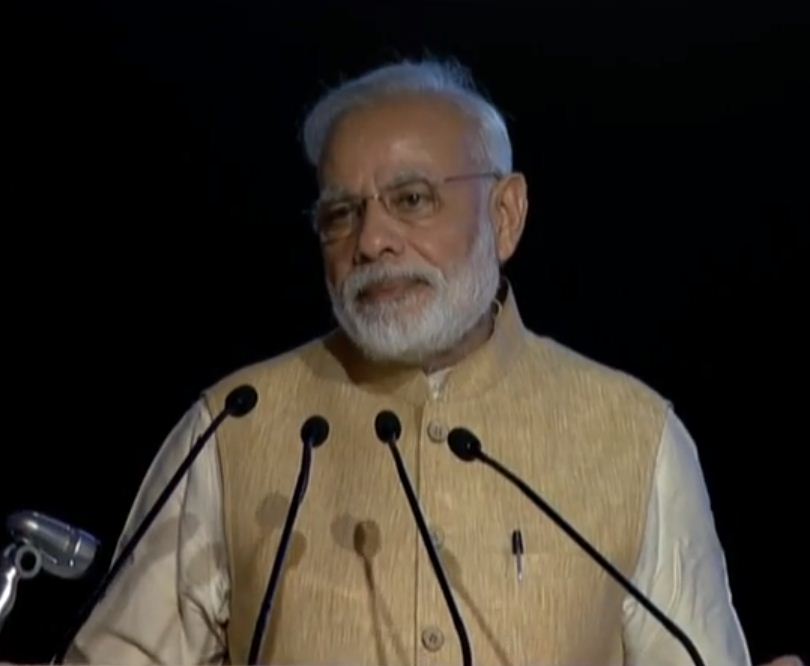 Ahmedabad: In its bid to solve water woes of parched Saurashtra, the first phase of Gujarat government's SAUNI scheme which plans to fill 115 dams of the region with excess water from the Sardar Sarovar dam, will be launched in Jamnagar by Prime Minister Narendra Modi on August 30.
Under Saurashtra Narmada Avtaran Irrigation Yojna (SAUNI), which could become a milestone in water engineering, the state government envisages to fill 115 dams with excess overflowing water of Sardar Sarovar dam across river Narmada by a web of pipeline networks.
Modi, in 2012, then chief minister of Gujarat, had launched the scheme, to be developed at a cost of Rs 1,200 crores.
"The phase-I of the project is complete. The Prime Minister will inaugurate it. As many as 10 dams will be filled upto the brim in the first phase. We plan to fill 115 dams of Saurashtra region. The four-phased project is expected to be completed before 2019," Chief Minister Vijay Rupani said.
"It will irrigate over 4 lakh hectares of land and solve the water problem of the region to a large extent," he said.
During monsoon, on an average around three MAFt (million acre feet) water overflows from Sardar Sarovar dam and flows into sea.
The government plans to transfer one MAFt of excess water to dams of Saurashtra, using existing canal networks and then laying a web of pipelines to fill dams that are located in the range of 300 to 500 kms from Sardar Sarovar dam.
Saruashtra, which comprises 11 districts, faces drought like situation often and has been reeling under severe water scarcity due to scanty rainfall in the last two years.
Sharing details of the project, an Irrigation department official said four trunk pipelines (with diameter of three meters) will be laid. Link 1 of 180 Kms will connect Machhu II dam of Morbi district to Sani dam of Jamnagar district. Link II of 253 kms will connect Limbdi Bhogavo-II dam of Surendranagar district to Raidi dam of Amreli district.
Link III of 245 kms will start at Dholi Dhaja Dam in Surendranagar and end at Venu I dam of Rajkot district, while Link IV of 250 kms will connect Limbdi Bhogavo II dam of Surendranagar to Hiran II dam of Gir Somnath district, the official said.
Smaller width pipelines will be diverting waters from these main trunk lines to various dams of Saurashtra. Dams like Dholi Dhaja, Limbdi-Bhagova and Machhu II are already getting water of Sardar Sarovar dam through canal network of the dam.
Most of the water will be pumped by motors to travel through these pipeline network through pumping stations built at various points.
Notably, water has become a politically sensitive issue in Gujarat, which the BJP plans to cash in before the 2017 Assembly polls to revive its fortune, specially at the time when it is facing challenges like Patel quota agitation and Dalit uprising.
PTI