Wrong Side Raju was a big risk for us since it has no precedent, writes Abhishek Jain
September 14, 2016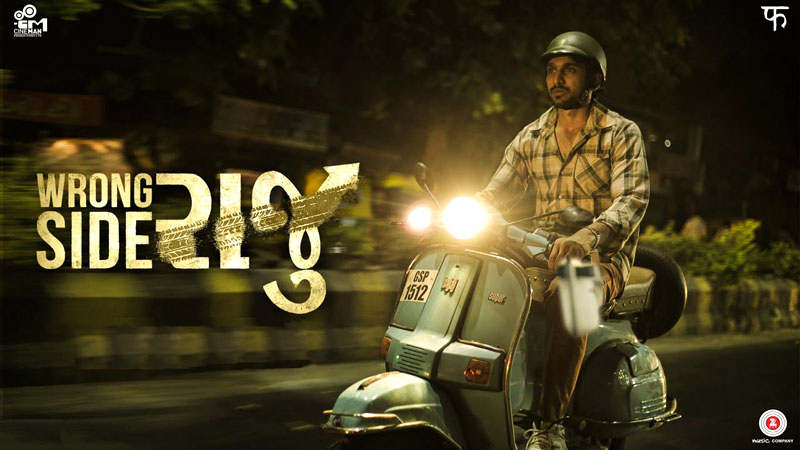 It is widely believed that Gujarati theater and movie audience generally prefer to watch comedy and only comedy. In this note special to DeshGujarat, producer Abhishek Jain who after two light films 'Kevi Rite Jaish' and 'Bey Yaar' gave Gujarati thriller movie 'Wrong Side Raju' this month says it was a big risk. He is however happy with appreciation the film has earned. Powered by the response to hatke-content, he says his production house will continue to experiment and entertain
By Abhishek Jain
We can call it a revival phase for Gujarati cinema, wherein a movie made by Phantom and Cineman production weaves a thriller with a hatke-content for the movie lovers. With a pinch of suspence, a dash of powerful performances and a taste of fascinating story plot, Wrong Side Raju have received rave reviews from the cine lovers.
It is for the first time that Gujarati movie lovers have watched a Bollywood style thriller movie which was shoot at exotic locales in Ahmedabad.
Right from the cinematography, to the editing and every details has some Bollywood touch to it and we hope that with Wrongside Raju we were able to raise the bar of Gujarati cinema.
With our new offering, Wrong Side Raju, Cineman productions have again come up with fresh content that reflects the aura of urbanization through the central characters.
It was a big risk for us since the film has no precedent, but the appreciation that we are getting for the film has strengthened our faith in the audience.
The film is being loved by all and we couldn't have asked for a better motivation to continue experimenting and entertaining you all.
The songs have added the extra edge to the movie by hitting the right chord with the sentiments of the movie lovers. It was great to see people humming Gujarati film songs after the screening.
Gujarati cinema has indeed come a long way considering the kind of content that is coming out along with the brilliant performances of the actors that make the characters lively on the celluloid. But we felt that the audience is being exposed to only one kind of genre, and that they deserve something new.
DeshGujarat