Metro train project: AMC Standing Committee meeting approves Thaltej proposal
September 15, 2016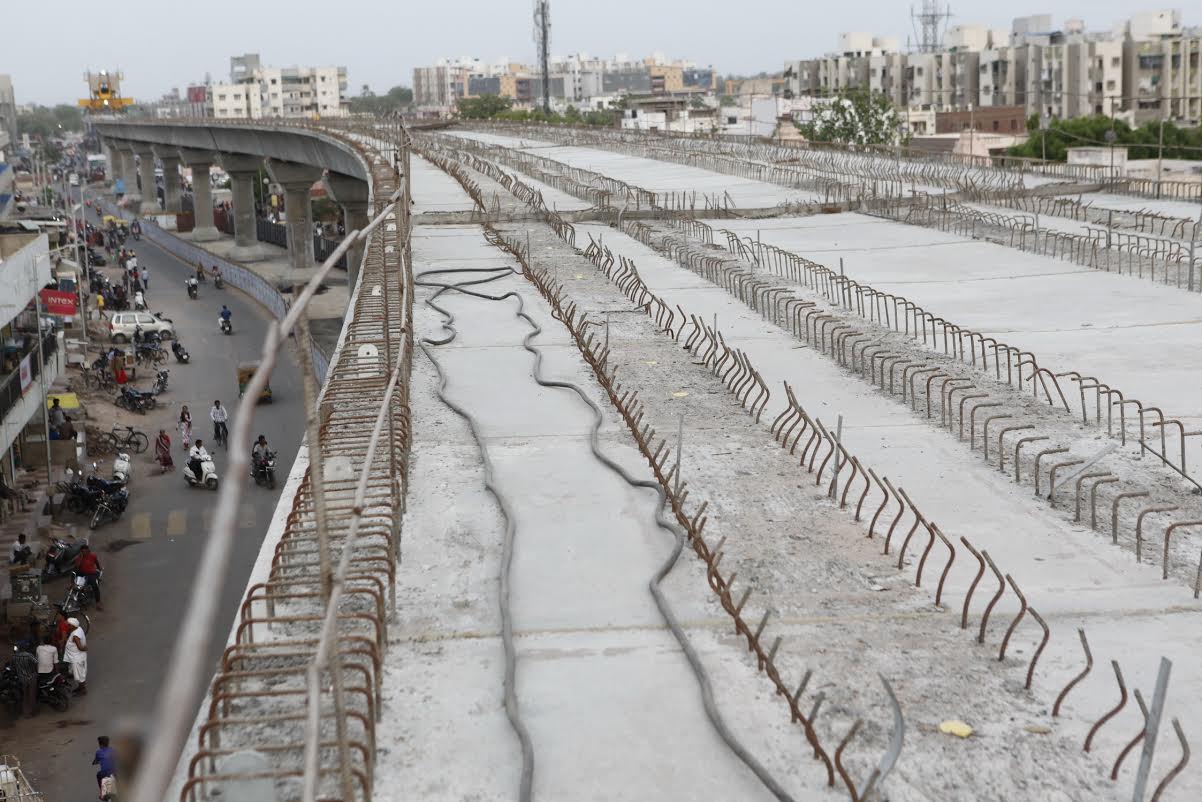 Ahmedabad: Standing Committee meeting of Ahmedabad Municipal Corporation(AMC) today approved a proposal paving way for implementation of second revisioned map – 2021 for Metro rail project route in Thaltej area of city.
Thaltej gam is part of East-West corridor of phaes-1 of Ahmedabd Metro rail project. The project is already in pace on eastern side of the proposed route. However on western side, Thaltej gam is starting point and people living in this area are opposing acquisition and demolition.
With today's decision the road pasing through SG highway cross roads to Thaltej vegetable market stretch will be widened to 36 meter width. Properties needed to be demolished to achieved 36 meter width will be acquired for which notices will be issued under the GPMC act section 212(2). If not responded in notice period, departmental execution will take place as per the GPMC act section 212(3) and cost will be recovered.
There's no doubt that the matter will go to court and will be resolved there only.
DeshGujarat