Boat fire incident off Gujarat coast: Coast Guard rescues four
November 19, 2016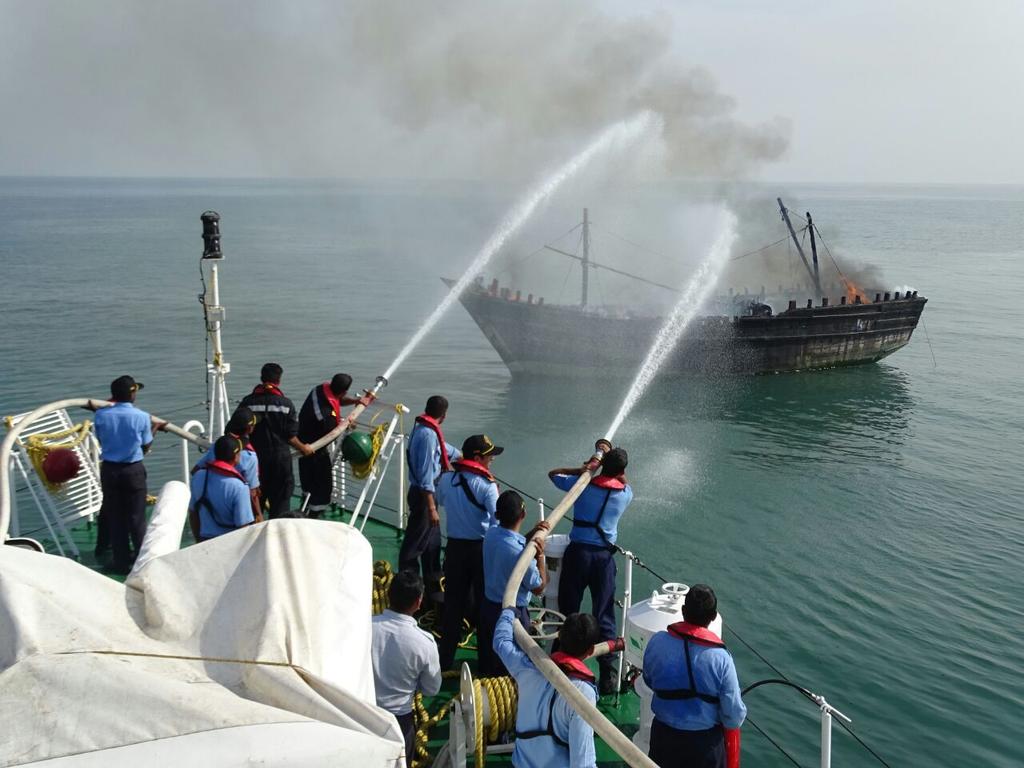 Porbandar: Indian Coast Guard Ship Arush doused a major fire onboard Indian fishing boat Krishna Raj off Porbandar coast yesterday and assisted in rescue of fishermen from distressed boat.
Of the five crew on board, one died and another injured in the incident.
The Coast Guard District Headquarter Porbandar had received a telephonic message from president fishermen association Porbandar at around 1330 hrs intimating about major fire onboard fishing boat Krishna Raj 14 nautical miles off Porbandar.
Upon receipt of information, Indian Coast Guard Ship Arush was diverted for rendering assistance to the distressed boat. On arrival at the site at 1420 hrs, the Indian Coast Guard ship with the assistance of other fishing boats in area fought the fire and were able to extinguish the fire in about over one and half hours.
Upon examination by Coast Guard medical team, one person was found dead and another crew member was observed with minor burn injuries and was in a state of shock. Medical assistance was provided to the injured crew.
The boat was later towed with the remaining 3 crew onboard by another fishing boat DIXA to Porbandar.
DeshGujarat