Reviving interest in literature in the tech era a challenge: Governor Kohli at opening of GLF 2016
December 16, 2016
Ahmedabad: From leading humorists debating on whether humour in society has just gone missing to assessing the boundaries beyond which humour cannot permeate, laughter rang loud through Kanoria Centre for Arts today, at the 4th edition of Gujarat Literature Festival (GLF). Conversations on celebrated literary works using multiple mediums dominated the first day sessions with humour being the central theme.
Governor of Gujarat, Shri O.P. Kohli lit the customary lamp at the inaugural and said that reviving literature and the interest in it in an era dominated by science, technology, economics and business is a challenge indeed and Gujarat Literature Festival has thrown open a platform where the new generation of writers and artists can interact and draw encouragement from the established names in the field.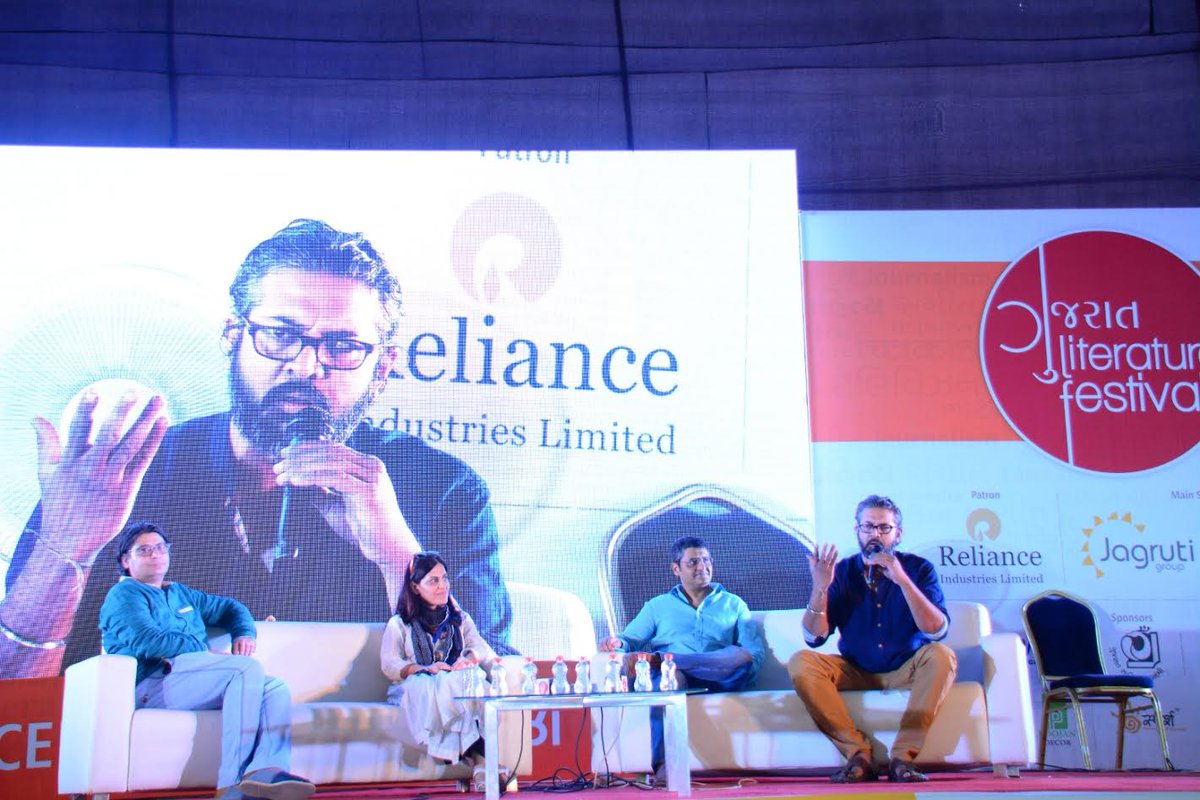 "I understand, this time the festival will focus on humour which is interesting, given that laughter too, has not been able to isolate itself from the debate of "my humour vs yours". I think we must respect choices made by the young, especially since they comprise 60% of the voice in the country," Shri Kohli said.
He said that significant use of language is of course in communication but with time, has also been utilized in entertainment, expression and accumulation and dissemination of knowledge.
Leading Gujarati humorist Sairam Dave highlighted how the nature of audience has changed over the years. Infusing local humour to make it relatable was the key. A situation might be a problem, the audience might be a problem but an artist is never a failure.
Kavi Shastri, British film and television actor and stand-up comedian, said humour tends to get lost in translation. Yet India has progressed and stand-up comedy is now a viable career option for many. But there are subjects one would not touch in humour, be it about children, illness or disabilities.
"Literature is the very foundation of society and Gujarat is the land of the great literary figure Mahatma Gandhi," said Samkit Shah, Director, GLF.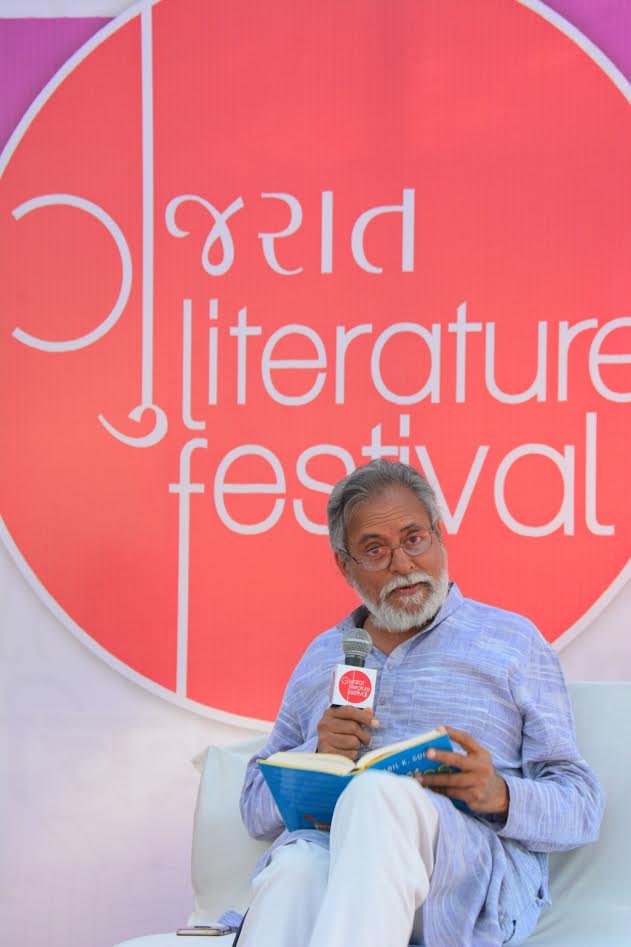 "Flavours of laughter" saw Bhagyesh Jha, Ratilal Borisagar and Ashok Dave digging into humour of different kinds. Laughter literature is all about 'Hasya Sadhan' with presence of mind holding the key to perfect humour
Lord Bhikhu Parekh, Prof. Prabodh Parikh and Rizwan Kadri shared multiple quotes from the diary of Maniben in a debate on whether Sardar was meted out injustice by Gandhiji. Politicization of historical facts has led to resurfacing of the discussion time and again on Sardar's candidature as PM.
Gandhi's shades of grey and whether he was a racist and a casteist led Prof. Gopal Guru, Rajni Bakshi, Sudhir Chandra and Lord Bhikhu Parikh to delve into the fact that Gandhi defied the logic of casteism.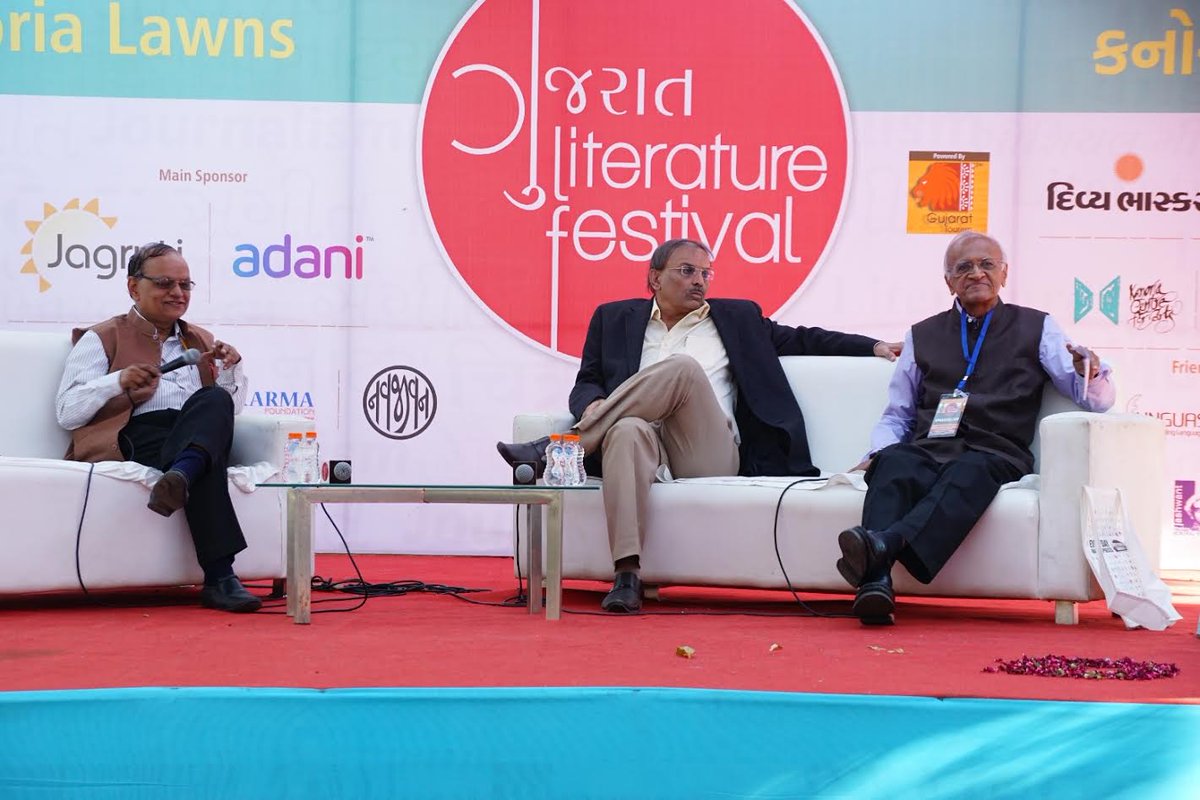 The challenges of portraying women and gender equations in mainstream cinema was touched upon as well encouraged by the fast picking trend of women protagonists now leading screen space in mainstream cinema. Leading scriptwriters from Bollywood including the likes of Juhi Chaturvedi , Pubali Chaudhuri , Ritesh Shah , Jaideep Sahni and Anjum Raabali were present while they discussed the changing roles of gender.
Ashwin Sanghi, leading Indian author spoke about his journey from Chanakya Chants to Wealth Management in a conversation with Raksha Bharadiya while Sadiqnoor Pathan recited Urdu poems from the jungle of Dangs from his book 'Naddi ka ghar'. Eminent theatre artist Manoj Joshi enacted an excerpt of his play 'From Adpodara to America', one of the first's at Gujarat Literature Festival.
With over 80 sessions and over 150 authors present at GLF, it indeed is a grand celebration of art and literature.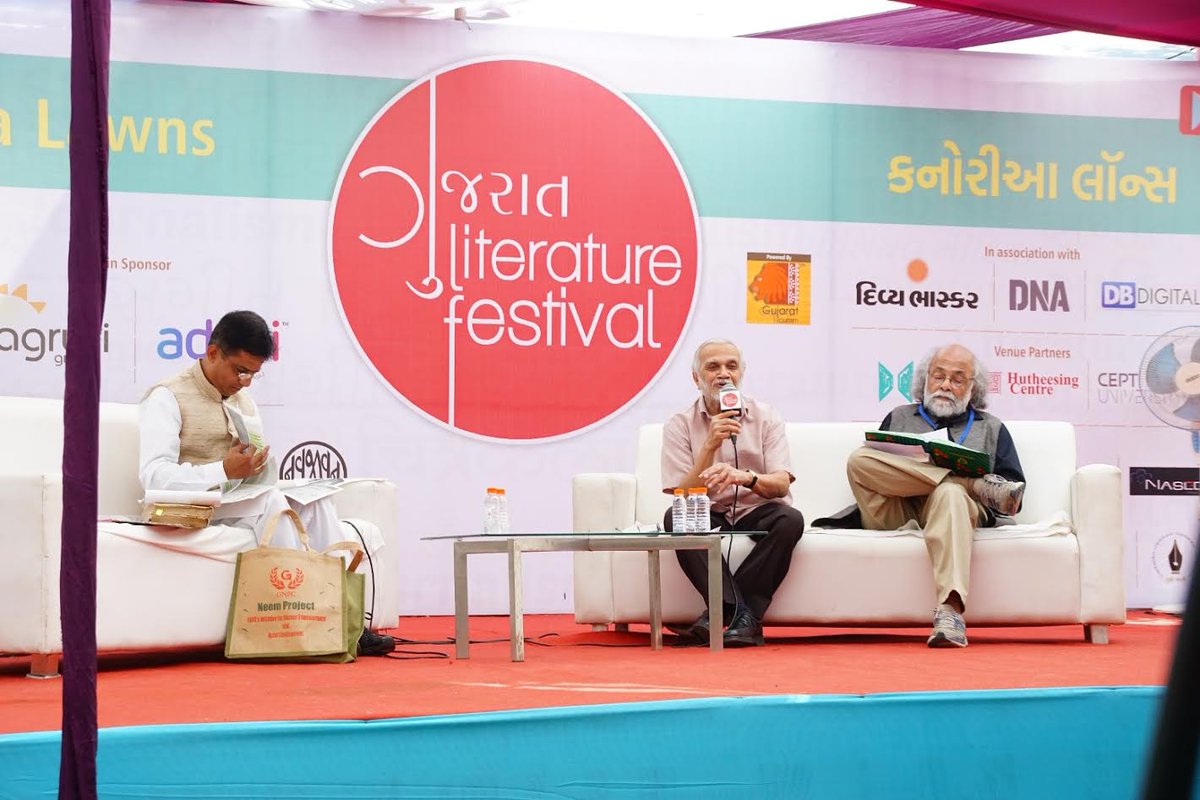 DeshGujarat