Gujarat CM attends Gunotsav at Aafva in Bardoli
January 17, 2017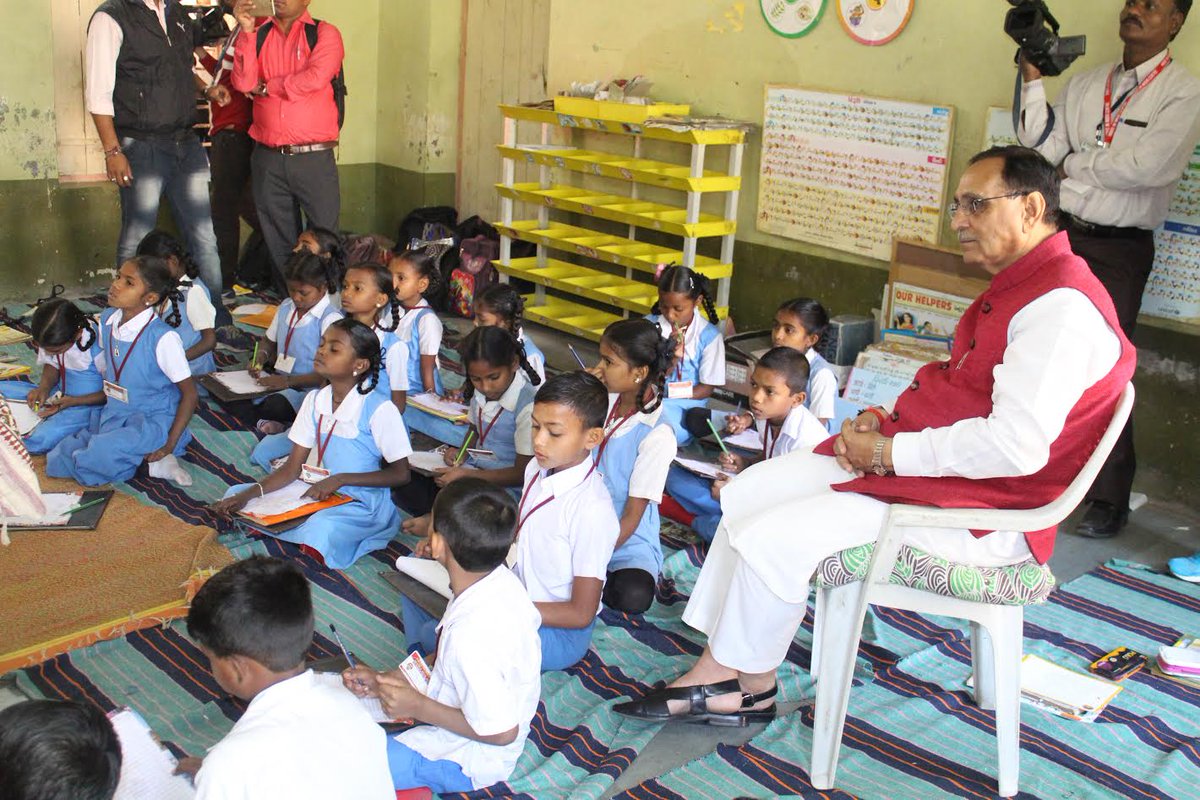 Ahmedabad, January 16, 2017: Gujarat Chief Minister Vijay Rupani, as part of the 7th statewide Gunotsav campaign for qualitative evaluation of primary schools, today visited the Aafva Primary School at Bardoli in south Gujarat.
The Chief Minister is not just leading the campaign from the front but also as a considerate teacher. He took meal with the students, enquired about the students' level of comprehension English, Gujarati, mathematics, social science, general knowledge, reading and handwriting skills. He also met the school managements and prominent villagers to further improve the situations.
Speaking on the occasion, Mr. Rupani wished the teachers became role model for students in maintain the schools and village clean and hygienic. He recalled that the campaign was initiated by Prime Minister Narendra Modi when he was the Chief Minister. It has now resulted in the rise of educational standard as well as in physical infrastructure like drinking water in government schools. The number of A-grade schools in on the rise, and there are now no D- or E-grade schools in the state, while attempt is on the raise C-grade into B-grade.
Several bureaucrats and other government officials fan out across the state during Gunotsav for inspecting the schools, discussing problems of individual schools with principals, guardians and trustees.
Mr. Rupani prayed for the prosperity of the state during Khodaldham consecration ceremony at Kagwad.
Prominent among those present on the occasion included MLAs Ishwarbhai Parmar and Mohanbhai Dhodia, District Panchayat President Sureshbhai Patel, District Collector Mahendra Patel and DDO K. Rajesh, among others.
– Information