Some reactions on Budget from Gujarat based Industrialists
February 01, 2017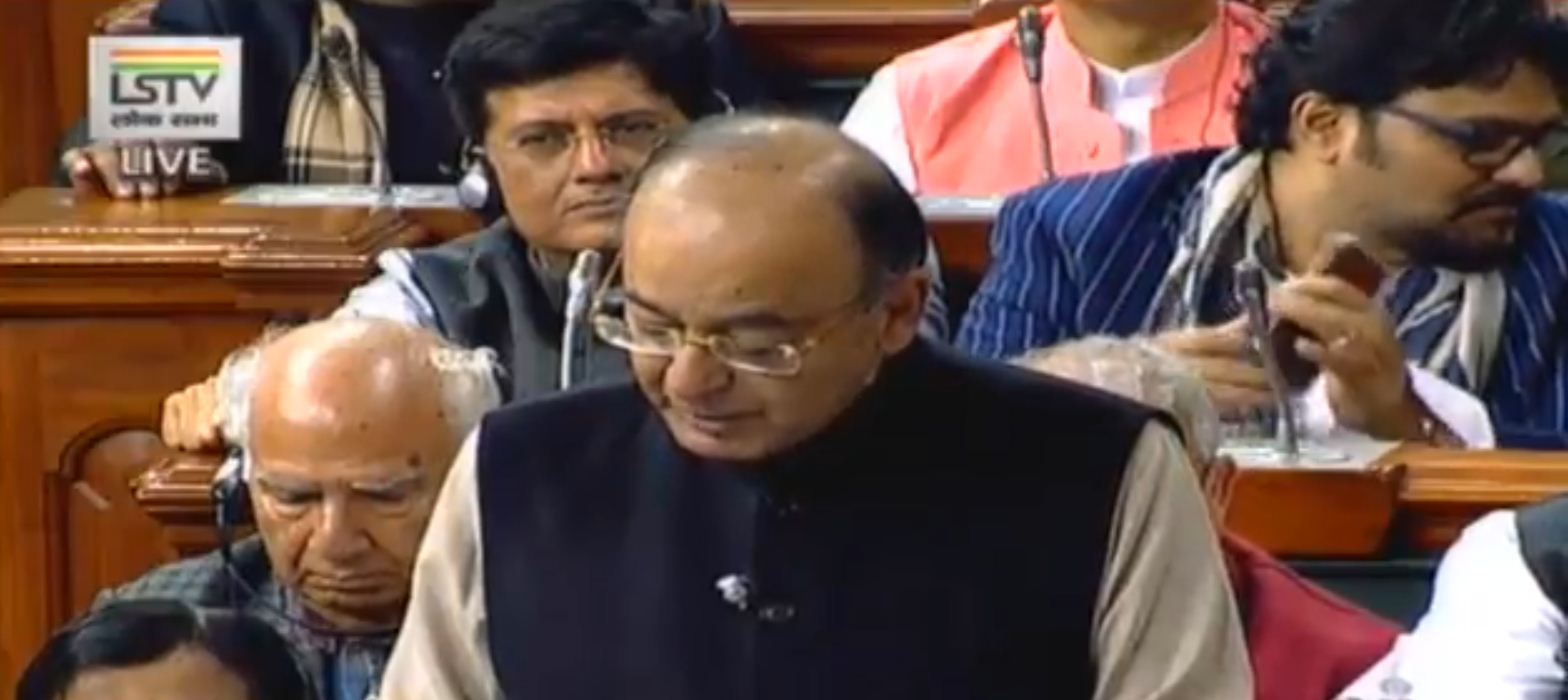 Ahmedabad:
Gautam Adani, Chairman, Adani Group
I see this year's budget in the backdrop of fragile global economic condition and continuing uncertainty. Amidst this backdrop, India is considered to be a bright spot by international agencies including IMF, UNCTAD, etc.
The Government has clearly shown it's resolve in continuing to provide resources to rural India on three dimensions viz. agricultural front – by enhancing the crop insurance allocation and Model contract farming law plus targeting higher credit availability for the sector; on the rural employment front, by enhancement of over 26% to MNREGA and on Rural Infrastructure front – a massive push to PM Gram Sadak Yojna, PM Awaas Yojna, rural electrification allocation as well as Dairy processing infrastructure fund.
These measures will enhance the public spend on the rural front and help the Government fulfill its target of enhancing quality of life for the underprivileged in rural India; in combination with increased allocation on Swach Bharat, Skill enhancement, etc.
The other two notable initiatives are:
a) Integrated rail, road, airport and water way infrastructure with a total spend of Rs.2.41 lac crores; keeping in focus redevelopment of railway stations, 700 km of additional railway lines, airport up-gradation in tier-2 cities with PPP model, 2000 kms of coastal road linking with major cities and Ports and development of multi modal logistics parks.
b) Affordable housing by assigning "infrastructure" status.
All these initiatives are taken with adherence to fiscal discipline which shows the Government's ability to balance growth with prudence.
All in all, growth for the rural and underprivileged – build-up of infrastructure in Urban India, affordable housing, fiscal prudence and most importantly more money in the hands of honest tax payers. A refreshing approach towards growth through prudent budget measures.
MR. Alok Sanghi, Director, Sanghi Industries Ltd.
For the third consecutive budget, the focus of Government is on boosting infrastructure spending. However, this year Government has also put greater emphasis on areas like agriculture, rural sector, education, fiscal discipline and tax reforms.
The announcement of infrastructure status to affordable housing is a welcome move, which is likely to provide support to overall real estate industry and allied industries like cement and steel. Allocation to Pradhan Mantri Gram Sadak Yojana and Pradhan Mantri Awas Yojana-Gramin is also likely to boost cement consumption. Increased allocation of Roads and improved coastal connectivity for effective multi modal logistics will improve transport efficiency and reduce costs. Proposals for skill development under Skill India are likely to improve job prospects.
On the flip side, companies are likely to get disappointed as there is no announcement of corporate tax rate deduction as expected except for MSMEs.
Mr. Rajiv Gandhi, CEO & MD, Hester Biosciences Ltd
Government's objective is long term growth and it is trying to rationalize all issues for a good sustainable growth in years to come. High allocation to rural sector has set the right tone. Giving relief to smaller businesses and taxpayer was much needed to widen the tax net as well as incentivize businesses to come into the main stream of financial legitimacy. Initiatives on women empowerment, rural electrification, housing for all, more roads for villages and focus on employment generation will definitely strengthen the rural economy.
Mr. Achal Bakeri, CMD, Symphony Ltd
Finance Minister Arun Jaitley has specifically emphasized on rural economy, employment generation, digitization and infrastructure. I would like to congratulate the government for successfully managed to reduce fiscal deficit this year.
Tax reforms, focus on ease of doing business, promoting cash-less transactions are some of the welcome steps announced in the budget. Mr. Jaitley rightly pointed out concerns over low tax-to GDP ratio and less number of people filling regular and proper income tax. Expanding tax net through change in income tax rate slabs was expected and very laudable.
Various initiatives for farmer's community, MNREGA, 100% electrification in all villages by May, 2018, women empowerment showcases government's commitment towards Rural India, a backbone of our economy. Very balanced and growth oriented budget in given constraints.
Mr. Abhishek Singh, Director, Manpasand Beverages Ltd
Budget 2017 is a wholesome budget which has stayed close to our expectations. This budget has the potential to walk the talk. From the food processing industry point of view, budget 2017 has paved ways for the growth of the sector by focusing on agriculture and rural development. The proposal to integrate farmers who grow fruits and vegetables with agro processing units is a welcome move as it makes better economic sense for both the parties, while reducing post-harvest losses. It is also encouraging to see that the Govt. has announced provision for end to end integrated transport solutions for select commodities such as agricultural products.
In the current budget, the Government has given due appreciation to the MSME sector as one of the major employment providers in the country. The sector has been given sop in terms of reducing tax to 25% from 30% for smaller companies with annual turnover upto Rs. 50 crore. This will make them more competitive and bring more companies under the formal fold, as food processing sector is largely dominated by unorganized players.
Finally, by increasing spending in rural areas, the budget aims for providing sustainable livelihood measures. The reduction of taxation for individuals with income between `2.5 lakh' to `5 lakh' to 5% from current 10% will boost consumption and this is good news for FMCG industry as a whole. In the long-run, these measures will not only spur growth but also bring many out of poverty.
Deep Vadodaria,Chief Operating Officer, Nila Infrastructures Ltd.
"I wholeheartedly welcome the FM's proposal to accord Infrastructure status to affordable housing projects. This was the industry's longstanding demand and the FM has rightfully acceded to the wish-list of developers. I also welcome the incremental allocation of up to Rs. 230 billion under Prime Minister Awas Yojana.
Combined with the recent announcement of the PM made on New Year's Eve, to reduce the interest rate on certain loans, I foresee these catalyzing a sea-change in the dynamics of the construction industry, especially the real-estate segment.
It's a real win-win for all the stakeholders as the last-standing common man will get his dream-home at a reasonable and affordable rate, while the industry will get a major fillip with this. I foresee declaration of a lot of projects in this segment, including from the top-rung and established players.
Most of the meaningful private realtors will try to partake this opportunity to address the "bottom-of-the-pyramid" demand and their contribution will add-up to the PM's "Housing For All by 2022" Mission. The resources, including finance, will now be available at an economical rate. I believe our industry is now well poised to contribute well above the traditional 15% to the GDP of our country."
Priyanshi Patel, President, Gujarat Chamber of Commerce & Industry -Youth Wing
Entrepreneurship has been given a boost in the union budget. While expectations on a 5 year tax break did not materialise, the continuance of the 3-year tax holiday for start-ups recognised by DIPP and an increase in the period of profit linked deductions to 7 years is encouraging. The reduction of income tax by 5% for MSMEs with a turnover upto 50 crore, lowering the rate to 25%, will instill great confidence in MSMEs struggling in a highly competitive market.
Dr. Vikram Shah, CMD, Shalby Limited
"All in all a positive budget with focused approach on improving lives of a billion plus population. Higher allocation to healthcare and healthcare infrastructure, initiative for tele-medicine and addressing concern of shortage of healthcare professional will ensure better healthcare index. Gujarat is fortunate to get the bonanza of an All India Institute of Medical Science.
Allowing private hospitals to start Diplomate of National Board courses (DNB) and ensuring adequate availability of specialist doctors to strengthen the secondary and tertiary levels of health care and target of creating additional 5,000 post graduate seats will help address the issue of shortage of healthcare professionals. The move to convert 1.5 lakh health sub-centres to Health Wellness Centres will definitely give a big boost to Health for All."

Mr. Kamlesh Patel, CMD, Asian Granito India Ltd
"Infrastructure status to affordable housing is the biggest positive announcement in the budget. This will help achieve government target of construction of 60 million homes under initiative of Housing for All.
Another big push for the industry is reduction of custom duty on LNG from 5% to 2.5%. Abolition of Foreign Investment Promotion Board (FIPB) will attract more FDI in real estate.
Reducing corporate tax by 5% i.e from 30% to 25% will give major relief to unogranised small scale players in Morbi-Cluster. Allocation of Rs. 23,000 cr for Pradhan Mantri Awaas Yojana and target of completing 1 crore house by 2019 will give a big boost to the tiles industry.
Proposed changes for considering carpet area instead of built up area for the scheme for profit-linked income tax deduction for promotion of affordable housing are steps in the right direction.
Special stimulus is provided in the budget to middle class, rural economy & farmers, youth & education, infrastructure & employment and thus will give big push to economy and help it achieve GDP of 8% plus in coming time.
Sanitation coverage in rural India has gone up from 42% in Oct 2014 to about 60%. Disappointed that corporate tax not reduced."
Mr. Deepak Chiripal, CEO, Nandan Denim Ltd
"An inclusive budget with a clear focus on agriculture, infrastructure, digitization and employment generation.
Medium and Small Enterprises (MSMEs) are the backbone of the industry and generate the maximum employment. Tax cut for the MSMEs with an annual turnover of Rs 50 crore is a welcome gesture and will drive the growth engine as most of India's companies will get this benefit of 5% tax reduction which will be a relief for them.
Labour reforms was much sought demand and budget announcement will definitely help foster a conducive labour environment leading to harmonious labour relations which will further lead to higher productivity.
Textile industry is one of the largest employers in India and contributes about 14% to industrial production, 4% to the GDP and gives direct employment to around 45 million workforces.
Expanding tax net by increasing tax limit slab up to Rs 5 lakh will give more money into low-medium income groups. This move will give more money into hands of such people which will trigger more demand in markets. After short term sluggish demand due to demonetization, this will surely help to boost the market sentiments.
Considering the benefits provided to the poor including affordable housing, it is a good budget for the poverty stricken as it mainly focuses on the rural economy.
Government has increased allocation to Prime Minister Employment Generation Scheme by 3 times which will definitely help to achieve employment generation targets. Abolition of FIPB (Foreign Investment Promotion Board) to ease flow of FDI is a good move which will reap good benefits as it will speed up the process."
Arun Kumar Jagatramk, Chairman and Managing Director, Gujarat NRE Coke Ltd
It is a balanced budget. The budget has a consistency in approach, and a focus on transparency and clean India. There has been something for everyone, though expectations might have been higher. For example, metallurgical coke industry had requested for a correction of the inverted duty structure which does not figure in the budget. The Finance Minister should be congratulated for resisting from any populism at the cost of fiscal discipline, just before important state elections. The budget has certain triggers like 25% increase in capital expenditure, Rs.3.96 lakh crore expenditure on infrastructure, affordable housing, which can help in increasing demand and domestic consumption as well as in job creation. The government should be congratulated for its bold step towards reforming political funding which should pave way for further measures in electoral reforms and in reducing corruption.
– DeshGujarat