Shankersinh after half an hour meeting with Ahmed Patel in Delhi
June 22, 2017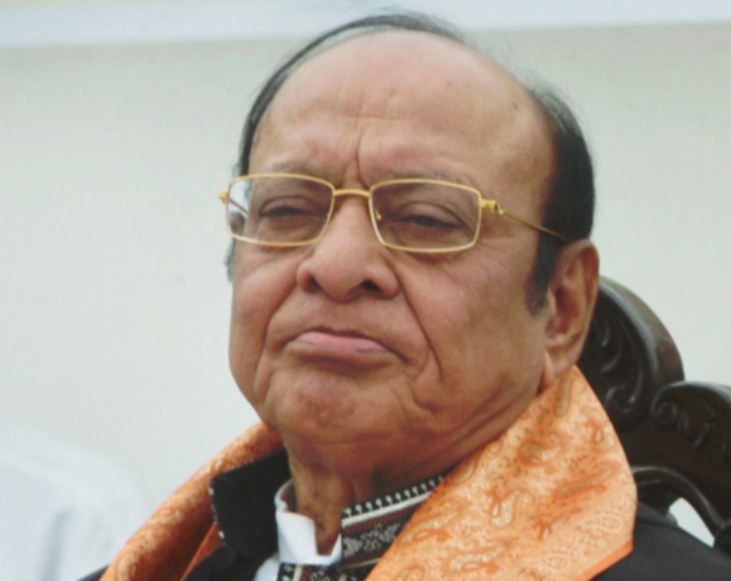 Gandhinagar: Sulking Leader of Of Opposition Shankersinh Vaghela who arrived in the morning in Delhi to meet party leader and Rajya Sabha MP Ahmed Patel today after spending half an hour at Ahmed Patel's residence told media persons gathered outside that it was just a formality to meet Ahmedbhai. He said Ahmedbhai Saheb is observing roja(fast during Ramzan) and it was just formality to meet him.
Vaghela said there are formalities going on regarding the selection of next president of India, and he had gone for talk with Ahmedbhai. There's nothing more into it, nothing political, he said.
Shankersinh had yesterday said he would meet Ahmedbhai today in Delhi and will also see Sonia Gandhi and even Rahul Gandhi if he is back from abroad.
When media persons asked Shankersinh whether he plans to meet Sonia Gandhi today during his Delhi stay, Vaghela in his reply said he was not meeting Sonia Gandhi today and will meet her when Rahul Gandhi is back. He said Sonia Gandhi is holding discussions with opposition leaders regarding the Presidential election.
When asked to say something on his scheduled meet of supporters on June 24 in Gandhinagar, Shankersinh said it's a general meeting and there's no problem about it. It's not for confrontation.
His MLA son Mahendrasinh Vaghela said that his father boarded a Vistara airlines flight to go to Delhi and was likely to return tonight itself unless he wished to elongate the stay.
Vaghela was traveling in same flight in which Amit Shah was also a passenger. Shankersinh when asked about this said it was a coincidence and seats of both of them were located separately.
Vaghela is going to convene a meeting of his supporters at Gandhinagar based Civil hospital auditorium day after tomorrow to decide the way ahead. He announced this meeting a day before yesterday in a press conference. He said he wanted Congress party to declare the candidates for upcoming Gujarat assembly polls(likely to take place in the month of December this year) well in advance so that they can connect to voters. Vaghela also demanded that Congress should decide whether it wants to go to Gujarat polls in alliance with NCP and JD(U). Vaghela has denied possibility of joining BJP or any other party in his last press conference.
DeshGujarat