Highlights of CM Vijay Rupani's address at Aaji dam
June 29, 2017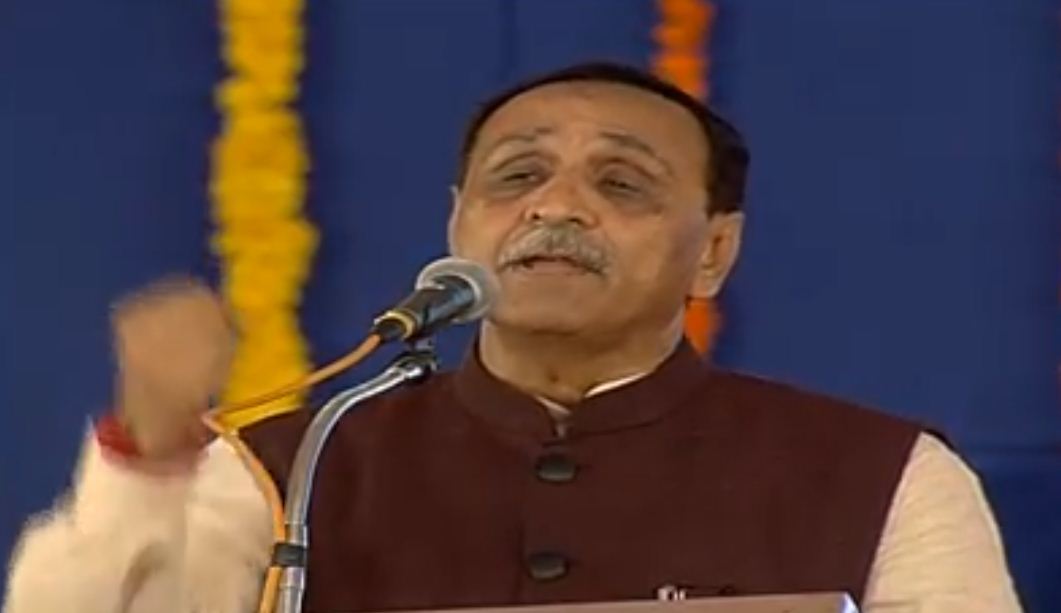 Rajkot: Chief Minister Vijay Rupani speaking at Rajkot today said the last Prime Minister who visited the city of Rajkot without poll campaign was Morarji Desai. He visited this city in 1977. After 40 years, Shri Modi is the second Prime Minister to visit this city outside the campaign season.
Rupani pointed out that Modi was here soon after completing a three nation tour. Rupani said when someone visits America, the timings reverse, and when he is back to the country the timings change again! Generally a person who returns from visit abroad complains about jet lag. Even on second and third day after his visit one feels sleepy and tired and unable to take up another tour. However our Prime Minister Narendra Modi has come to Gujarat after three-day foreign visit without any complain.
Rupani said this is the Prime Minister who actually knows every specialty of Rajkot. He is not unknown to this city. He knows about Nyara and Aaji dam, Rashtriya Shala, Kaba Gandhi Delo, Alfred High School Racecourse, ganthiya, penda, chiki and even Rajkot's ice cream. In fact he contested the first election of his life from Rajkot.
Rupani said the city of Rajkot and shortage of water were synonyms to each other. Water would be supplied every seventh day. Women would need to dig deep for water. There were queues around tankers. There was a time when water was brought to this city by train. If Narendra Modi government had not planned for future and BJP governments had not done their job, the city could need 12,000 tankers. The roads of city would not be sufficient to accommodate the traffic of so many tankers. There could be water riots which have happened in the past. There could be mass migration. The people and cattle could suffer without water.
Rupani said if Congress was in power, Saurashtra could witness huge mass migration and go vacant. In last forty years, Aaji dam was full of water in just 11 years. We would bring our children to dam site and they would complain that this can not be a dam. It's just cricket ground.
Rupani said monsoon water has not arrived yet in Aaji dam and it is already full with 10 ft water. It will overflow in upcoming days. Narmada water is arriving here and flow is going to continue.
He said 22 dams, 137 ponds and over 700 check dams have been supplied SAUNI project water in last year. One should see the photographs of Ankadia dam of Jasdan belt full of water to see what government has done.
Rupani said the foundation stone for Narmda dam was laid by Jawaharlal Nehru in 1961 but work could start only when Keshubhai Patel came to power. Later Narendrabhai and then Anandiben completed the Narmada works. Congress government obstructed the progress of Narmada dam in order to see that BJP don't get credit and Gujarat can be harmed. Congress government didn't give permission for seven long years but Narendrabhai granted same permission for increase of height of the dam in just 17 days after assuming office. Anandiben initiated the height increase work which has completed recently.
Rupani said if Congress governments had completed the dam years ago, Saurashtra's milk producers, farmers and industries could yield great benefits. Against just 7% of Rs 56,000 crore spent for Narmada in Congress regimes, the Modi government completed Rs 53,000 crore works.
Rupani said the Narmada water in Aaji is more precious than blood.
DeshGujarat