Patidars are being treated as second grade citizen by Congress, I will also quit soon: MLA Raghavji Patel
July 28, 2017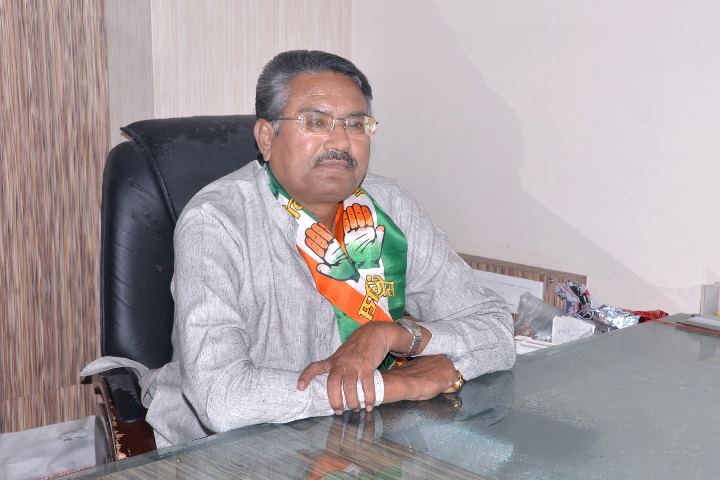 Gandhinagar/Jamnagar: Congress MLA Raghavji Patel, who was the lone non-family member MLA to participate in the Sam Samvedana conference on the birthday of Shankersinh Vaghela on July 21 (apart from Mr Vahgela himself and his MLA son Mahendrasinh Vaghela) today categorically said that he would quit the party and resign from the membership of the assembly soon to join BJP.
Patel, who had defied party's official ban to attend Vaghela's event, said that he was in talks with senior BJP leaders and would take action at appropriated time,
He alleged that Congress was having a weak leadership both at center and in the state. 'The party it seems was rewarding those who were working to ensure its defeat in the elections while punishing those who were dedicated workers. It lacked in discipline, leadership and policy,' he said adding that despite his repeated requests to the state and central leadership of the party it did absolutely nothing to fix the issues.
Patel, an MLA from Jamnagar Rural seat, also alleged that the party was not serious about the welfare of the Patidar community (his own community). It was treating them as second grade citizens. The party was also trying to break the moral of Patidars,' he said.
Two other Patidar MLA's of Congress, who resigned yesterday, Tejshriben Patel and P I Patel had also echoed it and said that the party was ignoring the community.
Patel also said that banning the birthday event of Vaghela by Congress has aggrieved him and many others.
Apart from the six Congress MLA's who have resigned so far, Patel and some other staunch supporters of Vaghela, who resigned from the leader of opposition post on July 21 while announcing to quit the party, are likely to put in their papers soon.
DeshGujarat