Rajhans Group launches online aggregator platform 'Shareconomy' to boost industrial capacity utilization in India
August 03, 2017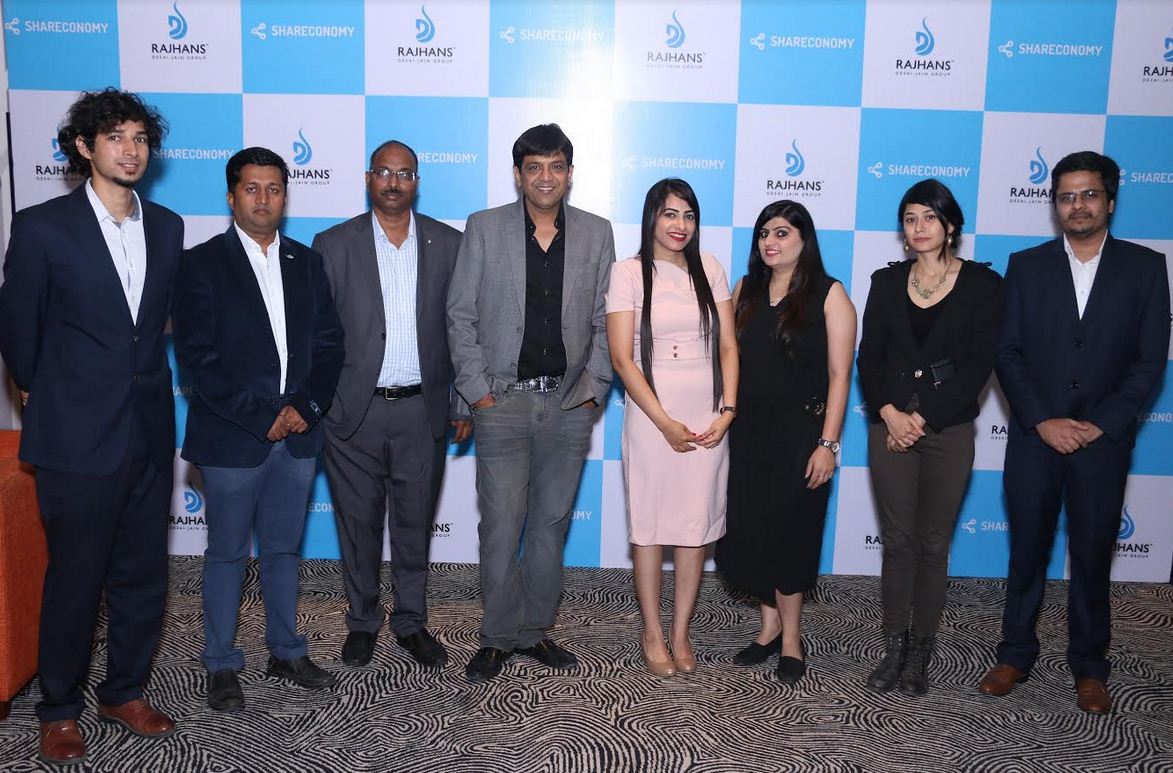 Ahmedabad: Guajarat headquartered Rs 4500 crore business house Rajhans (Desai-Jain) Group today announced the launch of its first-of-its-kind online B2B E-commerce platform platform Shareconomy, which connects industrial capacity owners with potential capacity seekers around the globe to optimize the underutilized industrial capacities.
Industrial sector in India, in general, is suffering from the problem of underutilization of plant capacities. Although there are differences in estimates of underutilization of capacity of Indian industries, they vary from 60-70 per cent. The Shareconomy platform has been launched to drive a systematic approach for optimizing utilization of industrial capacities. Shareconomy is built on the concept of sharing. There are people with multifarious business needs and others with surplus resources that could potentially cater to the former's needs. On Shareconomy, industrialists can extend the reach of their capacities, and would also be able to explore a variety of new possibilities; thereby scaling up to their real potentials. Shareconomy platform is designed to provide market intelligence that would not only help capacity owners and seekers, but also provide insights into key aspects of industrial health.
The platform aims at a profitable & mutually beneficial relationship between industrial capacity owners and seekers. While utilization of capacities will improve on the one hand, it would avoid duplication of investment and reduce entry barriers for new ventures on the other hand. Newer players and other specialized capacity seekers can post their specific needs. The platform, with carefully thought contextual parameters for registering industrial capacities, will streamline the process of finding the best fit from a pool of capacity owners registered on it.
Add to more, Shareconomy provides guidance on different aspects of businesses such as evaluation of competence, marketing and also help find the right people for your any specific business needs to name a few. It also offers a range of allied services to help capacity owners and seekers such as technical & financial due diligence, product design & development, label design, company formations, etc.
Commenting on the launch, Mr. Jayesh Desai, Group Chairman, Rajhans (Desai-Jain) Group said, "we plan to change the way people do business. In coming times in India, when such available spare capacities are converted into actual business, it will be in billion and trillions of dollars. It is a matter of creating visibility about them and help them to improve their utilization"
Mr. Shekhar Kale, Co-founder & CEO, Shareconomy said, "Within India, there are 36 million registered MSME units and the major challenge for them is utilization of installed capacities. Very few companies work to the fullest of their capacities. There is no online or offline platform where you can get ready information about available spare capacities. As per various sources, utilization of capacities are plummeting, thereby challenging financial viability of businesses, increasing industrial indebtedness and loss of employment. At the same time, new entrepreneurs and business houses are building new capacities without being aware of available spare capacities in country, which in turn is further adding to more spare capacities within country."
Shareconomy is based out of Mumbai with regional offices in Delhi, Bangalore, Surat, Kolkata, Pune and Hyderabad and is a part of the Surat-based Rajhans (Desai-Jain) Group. They also have further plans to expanding internationally in countries like Singapore, the UK and US.
DeshGujarat