Dhanraj Nathwani elected President of Gujarat State Football Association (GSFA)
August 06, 2017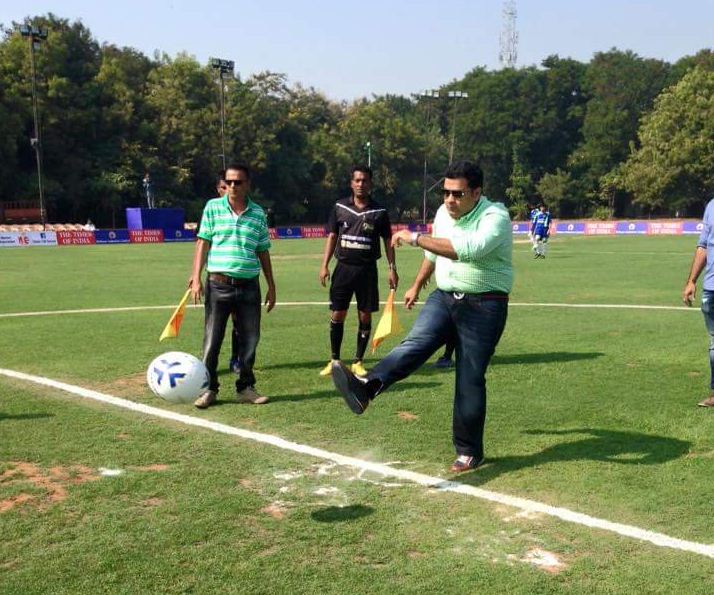 Ahmedabad: Dhanraj Parimal Nathwani is the new president of Gujarat State Football Association (GSFA).
Dhanraj is son of Rajya Sabha MP, Group President of Reliance Industries Ltd(RIL) and Vice President of Gujarat Cricket Association Parimal Nathwani.
Dhanraj was endorsed as the next chief of Gujarat State Football Association at an informal meeting of various district football associations held at Rajpath Club in Ahmedabad on Saturday evening.
Today he formally got elected unanimously as the president of Gujarat State Football Association (GSFA) for the term of two year. The office-bearers of the association were elected for two year term, i.e. 2017-18 and 2018-19, at the association's Annual General Meeting (AGM) at Ahmedabad on August 6, 2017 (Sunday).
Dhanraj Nathwani is Senior Group Senior Vice President of Reliance Industries Ltd. Reliance backs Indian Super League to take soccer down to the school and college level.
"We will create better infrastructure and provide better opportunities to the players so that they can perform better at national and international level. Till now, we have given good match officials, but my aim as the president of the GSFA is to create better players and there are good players but they have not got platform to show their talent," said Shri Dhanraj Nathwani.

Reacting further to his election Dhanraj Nathwani said: 'efforts are needed to create more awareness about the game of Football in Gujarat particularly in rural area where awareness and knowledge about this game is very less. Compared to the game of cricket, football enjoys very less encouragement. We intend the players of Gujarat to play football at national level first and later also at international level. There are basic level grounds in some districts that can offer coaching facility. In other districts wherever the grounds are required we will take up the matter with the state government and also extend our help as association.'
Shri Arunsinh Rajput of Ahmedabad District Football Association and Shri Hanif Jinwala of Baroda District Football Association were elected as the vice presidents, Shri Gulab Chauhan of Gandhinagar District Football Association was elected as Honarary Secretary of GSFA. Shri Jignesh Patil of Surat District Football Association and Shri Rohit Bundela of Rajkot District Football Association have been elected as Joint Secretary, while Shri Philip Job of Ahmedabad District Football Association has been elected as Honarary Treasurer of the association.
The GSFA was established in 1960 and has 30 district football associations registered with it.
DeshGujarat