ISIS operatives case: ATS reportedly get clues about suspicious fund transfers to Pakistani Habib Bank from Gujarat
October 30, 2017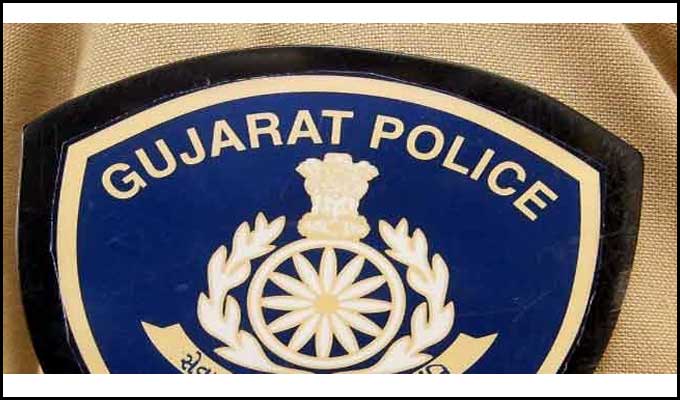 Ankaleshwar/Ahmedabad:
Gujarat ATS has reportedly got clues about transfer of funds from Gujarat to the largest commercial bank of Pakistan, Habib Bank or HBL which are suspected to be cases of terror funding.
The ATS has got some information about such transactions during the investigation of the case pertaining to the arrest of two ISIS operatives on October 25 one of whom worked as a lab technician in the hospital of which political secretary of Congress president Sonia Gandhi, Ahmed Patel was a trustee.
An ATS official said that more than 15 people of South and Central Gujarat including Godhara, Bharuch, Vadodara, Surat and Valsad were under scanner for the suspicious transactions with the Karanchi based multinational bank. He did not reveal whether the money was transferred in any branch in Pakistan or Gulf countries or some other place.
He said that the National Investigation Agency (NIA) which was likely to take up the matter would also look in to this terror funding aspect separately. Ubaid Mirza, an advocate by profession in Surat and Kasim Stimberwala, a native of Ankaleshwar who worked as a medical lab technician, were arrested by the Anti Terrorist Squad of Gujarat police on October 25.
A team of ATS conducted investigation at the Sardar Patel Hospital and Heart Institute and the computers of its lab where Kasim Stimberwala was nabbed. Kasim was also taken there. Several documents including those pertaining to his recruitment were also reportedly checked by the ATS which was also conducting its investigation in Ankaleshwar today.
Notably, ruling BJP had raised question about the arrest of an ISIS operative from the hospital associated with Patel. Patel and Congress on the other hand said that Patel had left the trustee board of the hospital in 2015. Kasim too had, mysteriously resigned from the lab technician post two days before his arrest.
A local court here on October 26 had allowed 10 days police remand (up to November 6) of the two terrorists linked with ISIS including Kasim who were planning to attack a religious place in Ahmedabad belonging to Jews community.
The duo had joined the ISIS supporters groups on social media (Facebook, Whatsapp, Imo and twitter) created by one Shafi Armar, a wanted accused of serial blasts, since 2013-14. In 2015 they had provided accommodation and financial help to the four people caught from India-Bangladesh border while they were trying to go to Syria to join ISIS. They were also planning to carry out an attack on a Synagogue (the religious place where people of jew community assemble to pray) situated in Khadia locality of Ahmedabad. Several incriminating items including pen-drives, OTG's, mobile phones have been recovered from them. They were also allegedly planning attacks on Hindu religious places.
The recovered items have been sent to the FSL for further tests. Many other startling revelations have also come to fore in the the interrogation.
DeshGujarat