BJP MP in Gujarat warns to quit party if son is not given ticket from his erstwhile constituency
November 19, 2017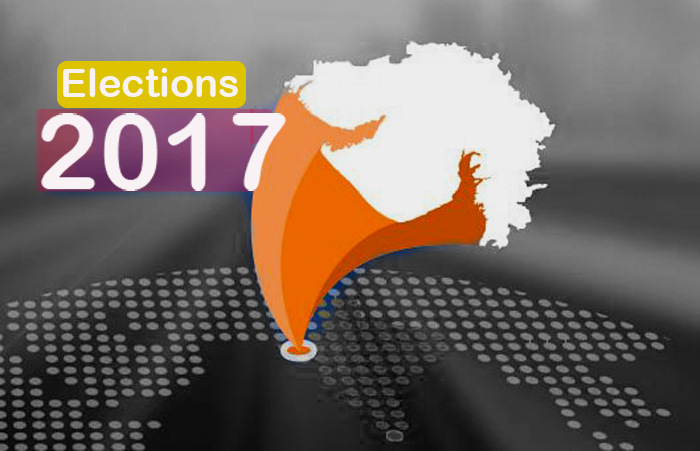 Gandhinagar:
Close on heels of BJP MLA and parliamentary secretary Jetha Solanki resigning from the party, BJP MP from Patan Loksabha seat in Gujarat Leeladhar Vaghela today warned that he would leave the party if his son is not given party ticket on his former assembly seat Deesa.
Talking to newsmen here today 82 year old Vaghela, who had vacated Deesa seat after getting elected from Patan Loksabha seat in 2014, today said that he has served the party for so many years and now want a ticket for his son Dilip Vaghela on Deesa seat.
'If my demand is not fulfilled then I would think that the party did not value my long services and I would quit the party,' he said.
Meanwhile party insiders said that Vaghela wanted a ticket for his son from either of the three seats of Kankrej, Deodar or Deesa. During the issue of two lists for 106 seats out of total 182, other candidates have been given Kankrej and Deodar seats so he was pinning his last hope on Deesa.
Notably, in Deesa bypoll in September 2014 BJP candidate Lebaji Thakor had to suffer a defeat from Govabhai Rabari of Congress.
Earlier yesterday Jetha Solanki after a high voltage drama had finally resigned from the party and assembly seat. He was apprehending that he would not be given ticket on his seat Kodinar this time around.
Meanwhile, the spree of protests at Party headquarter Srikamalam and at its media office in Ahmedabad and other places across Gujarat including Gandhidham, Rajpipala etc by supporters of several sitting MLA's who have been denied tickets this time around continued today as well.
22 ward members of Gandhidham municipality have also reportedly put in their papers to protest against the denial of ticket to the sitting BJP MLA.
On the other hand party president Amit Shah is holding a meeting at his Thaltej resident in Ahmedabad today regarding selection of other candidates as well as to chalk out a strategy to calm down the protests which otherwise were a normal affair for any party during distribution of ticket.
DeshGujarat