Daily trading turnover on BSE's India INX situated at GIFT city crosses Rs. 1,000 crore mark
December 05, 2017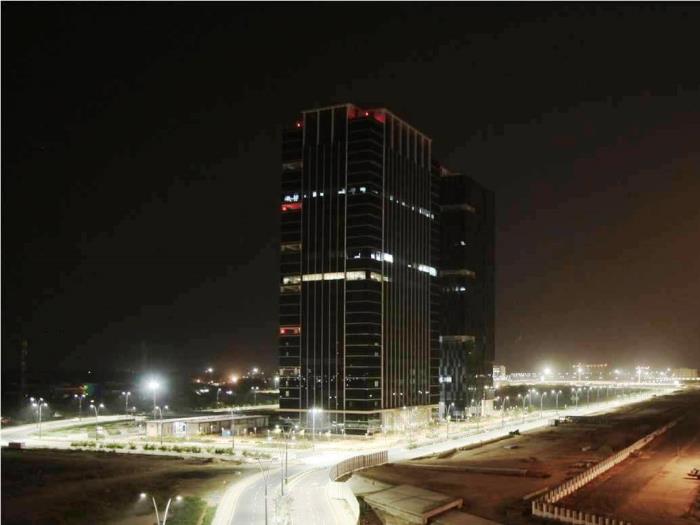 Gandhinagar:
In yet another commendable achievement, BSE's India International Exchange, country's first international exchange, situated at GIFT city near here, had crossed Rs. 1,000 crore ($157 million) in daily trading turnover yesterday..
This is the highest daily trading volumes recorded by the exchange since inception, accounting for 75% of the total trading volumes in Gift City.
Speaking about the development, MD & CEO V. Balasubramaniam said, "The increased trading activity is a validation for the new products and initiatives that we are taking for our participants in the ecosystem. We are positive that the trading volumes should only grow higher from here on."
Sensex50 index futures saw robust trading activity, recording a turnover of $127 million, while Gold futures saw nearly $30 million. Since inception, BSE's India INX has clocked a trading turnover of $8.78 billion. The exchange operates 22 hours every day – opening with the Japanese markets and closing with Chicago markets.
India Inx, a wholly-owned subsidiary of BSE Ltd, commenced its trading activities on January 16, 2017 and is India's first International Exchange set up at GIFT City. It is one of the world's most advanced technology platforms with a turn-around time of 4 micro seconds and operates for 22 hours a day to allow international investors and Non Residents Indians to trade from anywhere across the globe. The exchange provides a common platform for all asset classes – equities, currencies, commodities. The exchange proposes to commence offerings of depository receipts and bonds once the required infrastructure is in place.
India INX offers a diversified portfolio of products and technology services at a cost which is far more competitive to Indian exchanges as well as other global exchanges like those in Hong Kong Singapore, Dubai, London and New York. The exchange being located in IFSC, GIFT City, provides competitive advantage in terms of tax structure and supportive regulatory framework. These include benefits in security transaction tax, commodity transaction tax, dividend distribution tax and long-term capital gain tax waivers and no income tax.
DeshGujarat