Gujarat: Independent MLA declares support to BJP
December 22, 2017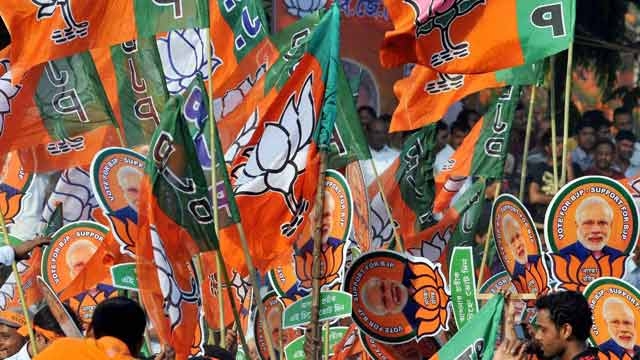 Gandhinagar: An independent MLA in Gujarat has declared his support to the BJP, which has retained power in the state.
Lunawada MLA Ratansinh Rathod wrote to Gujarat Governor O P Kohli declaring his support to the BJP and also came to BJP headquarters here to participate in the meeting of its newly elected MLAs to elect their leader.
"I have declared unconditional support to BJP," Rathod told reporters here.
"I have given outside support and as of now I have not joined the BJP," he said in reply to a question.
In his letter to the governor, Rathod has said he extends his unconditional support to the BJP government.
Rathod was a Congress member of Mahisagar district panchyat.
"I had asked for ticket from the Congress party, but they did not gave it so I had to contest as an independent," Rathod said.
Rathod is one of the two independent MLAs who have won in the recently concluded assembly polls.
The BJP retained power by winning 99 seats in the 182- member Assembly while the Congress bagged 77 seats.