Gujarat celebrates Uttarayan
January 14, 2018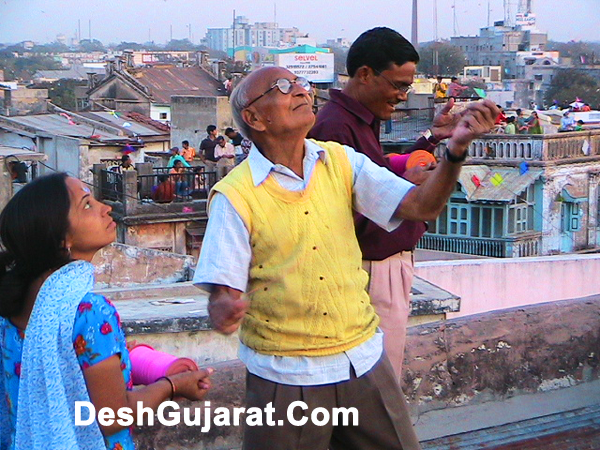 Gandhinagar: Gujarat is celebrating kite flying day today on the occasion of Makar Sankranti or Uttarayan. People of Gujarat will also celebrate kite flying day tomorrow, or January 15 which is called 'Vaasi Uttarayan'. On the even of kite flying day, kite markets witnessed huge crowds of those out to purchase patang(kite), firki(string) and accessories such as hats, goggles etc. There's tradition of having lunch of Undhiyu, Jalebi, Khichdo on Uttarayan. Fruits such as sherdi, bor and sweets such as Talsankli, Mamrani chikki, Chana ni chikki are also consumed over the rooftops.
BJP president Amit Shah arrived in Ahmedabad last evening to celebrate Uttarayan in Naranpura area. In the past, Narendra Modi had flown kites with Bollywood actor Salman Khan on one of the roof tops in this same area. Late BJP MLA Ashok Bhatt's house in Khadia area of wall city is defecto capital of Gujarat's Uttarayan festival. In the past Narendra Modi and Amitabh Bachahan had come here to fly kites.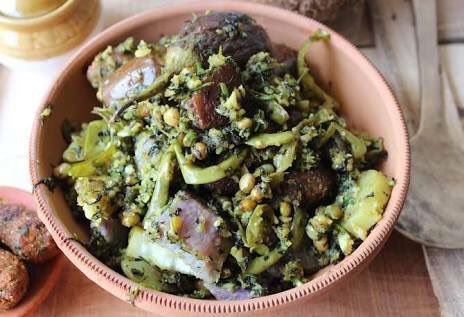 One of concerns is injuries to flying birds due to kite string during Uttarayan. The Government of Gujarat has joined with number of voluntary organizations to treat injured birds during, before and after the Uttarayan which is a welcome step. While people are celebrating kite flying, lot of government staff particularly from forest department, Jain and other voluntary organizations are involved into the service to treat the injured birds. One can dial 1962 number to report injured bird in order to avail free treatment for it. Ahmedabad based Jeevdaya Charitable Trust(Panjrapol) received 100 injured birds a day ahead of Uttarayan before evening(read the Facebook post embedded below).
In wall city areas of Ahmedabad, the evening of Uttarayan is marked with bursting crackers over the roof tops. Lot of fireworks is in display during the evening along with the sky full of lit up Chinese lanterns that are illegal to fly actually due to government order. The government has put ban on Chinese lanterns due to incidents of fire during Uttarayan.
Government hospitals are on extra alert due to number of incidents of injuries during Uttarayan that are mostly about throat injury through kite string or about fall from roof tops.
Riding two-wheeler during Uttarayan and Vaasi Uttaryan is extremely dangerous especially on over bridges as kite string may cause serious injury. In Surat, the city police has banned passing of two wheelers on some flyovers.
UPDATES:
A 33-year old Kalpesh Patel is dead due to kite string injury on throat. He was passing through Gozaria cross roads area on bike when kite string slit his throat. In total 10 are injured in Mahesana due to kite string.
3 persons were injured due to kite string in district headquarters Morbi till around noon. 2 persons were reportedly injured due to kite string in Padra near Vadodara.
A bike rider met with an accident due to Kite thread on Thara national highway died while 2 were injured in this incident.
8 persons were injured in clash over kite flying in Banaskantha. The incident happened in Ratanpur village of Danta taluka. Those injured are taken to Danta referral hospital first and then to Palanpur civil hospital.
A bike rider's throat was slit by kite string at Nanvapura vilage bus stand near Khambhat in Anand district of Central Gujarat.A youth couldn't survive due to heavy bleeding.
A four-year old child who was sitting on bike was injured due to kite string at Kothav village of Karjan taluka in Central Gujarat. He was taken to government hospital in 108 emergency ambulance.
In Haripura area of Palanpur in Banaskantha district of North Gujarat, one person was murdered over clash related kite flying. Around 10 persons attacked a 22-year old youth with sharp weapon.
A biker from Shahera area village was injured due to kite string in Panchmahal district. He had throat injury following which he was taken to hospital.
Two persons slipped from bike when passing near Ganeshpur in Mahesana district due to kite string. They are seriously injured and taken to Civil hospital for treatment.
A child was dead under train when trying to catch kite in Bhomeshwar area of Rajkot.
Chief Minister Rupani celebrated Uttarayan at municipal councilor Mayur Dave's roof top in Khadia area of Ahmedabad. State BJP president Vaghani was at former BJP MLA of Khadia, Bhushan Bhatt's roof top.
BJP president Amit Shah visited Jagannath Mandir on Uttarayan day. Worshiping cows and offering them fodder is considered auspicious on Uttarayan.
DeshGujarat