VHP lodges formal complaint about Togadia's disappearance, crime branch JCP assures result within 24 hours
January 15, 2018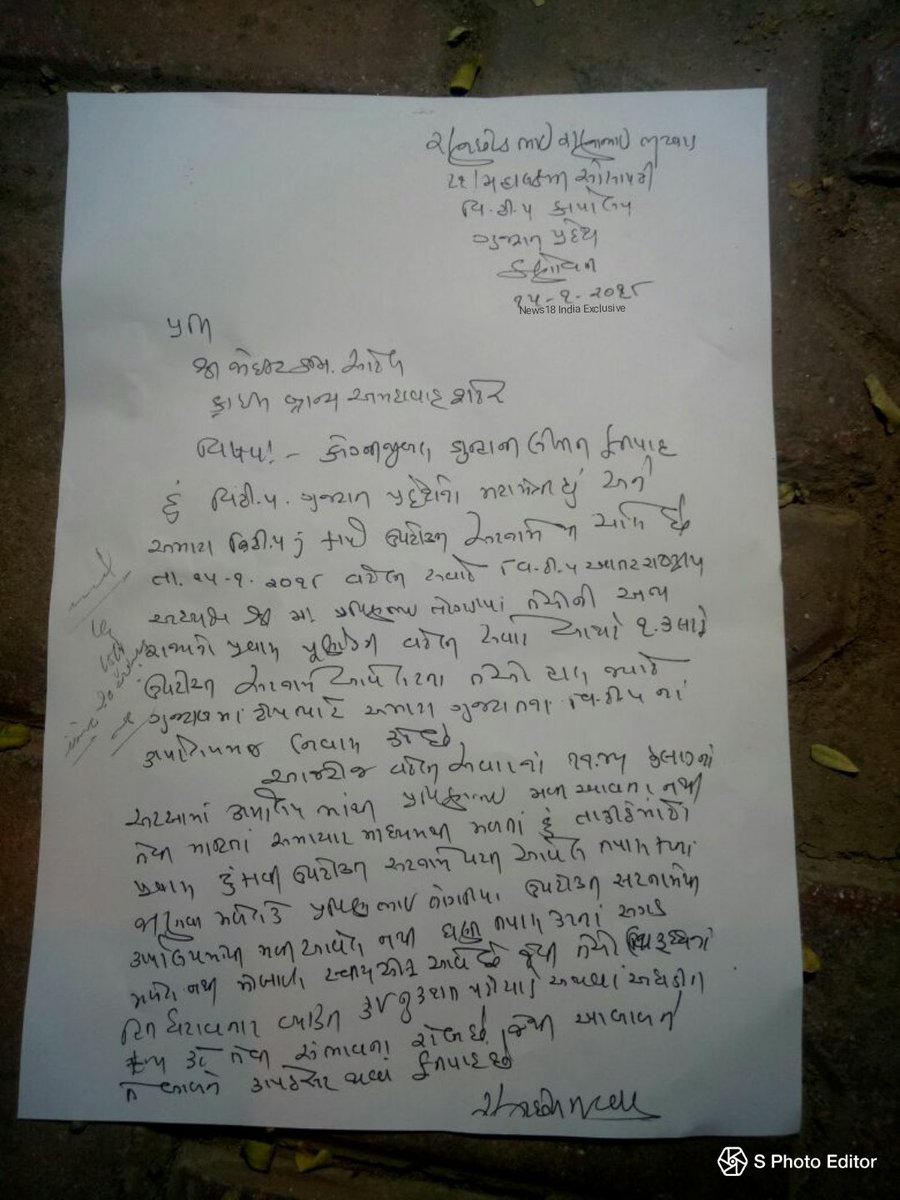 Ahmedabad:
A formal complaint about the mysterious disappearance of VHP international working president Pravin Togadia was lodged before crime branch here today.
General Secretary of Gujarat VHP Ranchhod Bharwad handed over the written complaint to crime branch JCP J K Bhatt this evening. he was accompanied by his advocate.
Later Bharwad told newsmen that Bhatt has assured him that the whereabouts of Togadia would be ascertained within 24 hours. He also said that if the need arose he would also take shelter of a court of law in this regard and would file a habeas corpus writ if necessary.
He said that Togadia has become contact-less since his disappearance at around 1130 am today. 'We are all concerned about his safety,' he said.
Meanwhile amid the road blockades and demonstrations across the state over the issue, Bharwad appealed the VHP workers to maintain peace and follow the law and order.
To a query about the possibility of Togadia's going somewhere at his own or his being kidnapped, Bharwad and his advocate ruled out the possibility of the VHP leader's going somewhere at his own and said that the investigation should also be done from the angle of kidnapping.
He also said that he came to know about the coming of Rajasthan police with a warrant in the city from media.
Notably, Gujarat and Rajasthan police have categorically denied that Togadia has not been arrested in an over a decade old case pertaining to violation of prohibitory order. A court in Gangapur city has issued NBW against Togadia. The police had come here but went empty handed on not finding him at his residence here.
VHP which first claimed that police has arrested him from the office and held demonstration in front of Sola police station, SG highway and near VHP office in Paldi later started statewide demonstrations demanding the police to find him out.
A police constable had claimed that Togadia was last seen going in an auto rickshaw from VHP office here at around 1145 am with a bearded man.
The crime branch has made special team to find Togadia out based on CCTV footage and other technical surveillance.
DeshGujarat